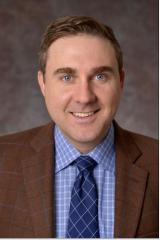 Dr. Michael MacKenzie is the Canada Research Chair in Child Well-Being (Tier 1) and Full Professor of Social Work, Psychiatry and Pediatrics. He first became interested in developmental pathways involving maltreatment through his extensive work with children in his family's residential group homes and in foster care in Ontario. This work with children whose early childhood experiences had profoundly shaped the course of their lives sparked his passion for improving family-based supports for maltreated children and those growing up in out-of-home care. These experiences also focused his efforts on better understanding the dynamic connections between the biological and social worlds of the developing child. Dr. MacKenzie is one of a very small number of Social Work researchers with training in molecular genetics and physiology, allowing him to incorporate work on the stress hormone system and gene expression into his transdisciplinary studies of early social deprivation and harsh parenting. Dr. MacKenzie's focus is on the accumulation of stress, adverse childhood experiences (ACEs) and trauma in early childhood and the impact on parenting, including the roots of harsh parenting and the pathways of children into and through the child welfare system.
Dr. MacKenzie is the Research Leader for the Population Neuroscience & Brain Health Theme of the Canadian Healthy Brains for Healthy Lives Initiative at McGill. He was Principal Investigator on a UNICEF funded project in The Hashemite Kingdom of Jordan that represented the first formal implementations of therapeutic foster care and juvenile diversion as alternatives to institutionalization in the region. Dr. MacKenzie was also honored as a William T. Grant Foundation Faculty Scholar for 2014-2019 to support a project examining the biological and social underpinnings of serial placement instability in the foster care system. In 2017, Dr. MacKenzie's was recognized with the Excellence in Research Award from the Society for Social Work and Research.
Dr. MacKenzie holds a B.Sc. (Hons.) in Biology and M.Sc. in Molecular Developmental Genetics from the University of Western Ontario, and a MSW, MA, and Joint Ph.D. in Social Work and Developmental Psychology from the University of Michigan.
A NOTE ON SPEAKING & PANEL REQUESTS 
Dr. MacKenzie welcomes speaking invitations for presentations and participation in panels or symposia aimed at community, research, practice, or policy audiences, but has committed to not participating in panels and events that do not have lineups reflective of our community's gender and racial-ethnic diversity. 
SEEKING DOCTORAL STUDENTS
Dr. MacKenzie has current funding for doctoral students and is seeking curious and passionate future scholars committed to the well-being of all children to work on his team. Dr. MacKenzie strongly encourages applications from scholars underrepresented in the academy, including racialized and Indigenous students and first generation scholars. Dr. MacKenzie is committed to offering strong and inclusive support to student development, including efforts he has undertaken with funding and training from the William T. Grant Foundation to build his capacity in effective mentoring across difference.
For Dr. MacKenzie's full CV, click here.
RESEARCH INTERESTS:
Transactional Processes in Child Development
Child Well-Being
Child Welfare Policy & Practice
Adverse Childhood Experiences (ACEs), Cumulative Risk, & Trauma
Foster Care Placement Trajectories & Models of Group Care
Etiology and Outcomes of Child Maltreatment