Our main goal in launching our new IT home page was to better connect with you. We wanted to provide a home page that makes it easy for you to find what you're looking for when you visit us online.
We also wanted to create opportunities to initiate discussions with you - to make sure you hear about important changes that will affect you, and to get your input and feedback about those changes. We asked and you answered
To get the information we needed to make these improvements, we hosted a number of information gathering sessions, asking for input from across  the McGill community. The response we received was extraordinary. In one of our sessions, we were overwhelmed by a focus group with an attendance 4 times the number of people we usually expect.
You obviously had a lot you wanted to tell us about our website!
When all was said and done, close to 40 faculty, staff and students came to our offices to participate in our home page workshops and interviews. We also looked at survey and polling data collected from hundreds of additional audience members.
The breakdown
Here's an outline of the steps we took - over a whirlwind time period of 2-and-a-half months:
Statistics analysis and content audit

We started our information gathering process with a statistics analysis and content audit. Our findings informed the structure of our focus group workshops and helped us identify  challenges we would have to overcome to achieve our goals.
Competitive analysis

For our competitive analysis we reviewed a select number of top-tier Canadian and international higher education IT websites. We identified common practices and trends, many of which we included in the layouts we tested.
Focus group workshops

At our 2 focus group workshops, student, faculty and staff participants provided details about the information they look for when they land on our home page, as well as the tasks they look to complete.
Usability testing

From the input we received from our focus groups and site analysis, we created 3 possible home page layouts. We then tested these layouts with students, faculty and staff to make sure they met our main requirements: that they contain the key information required by our general audience, are user-friendly, and are visually appealing. We also determined which layout elements worked best for our audience members and which presented challenges.
The "end result"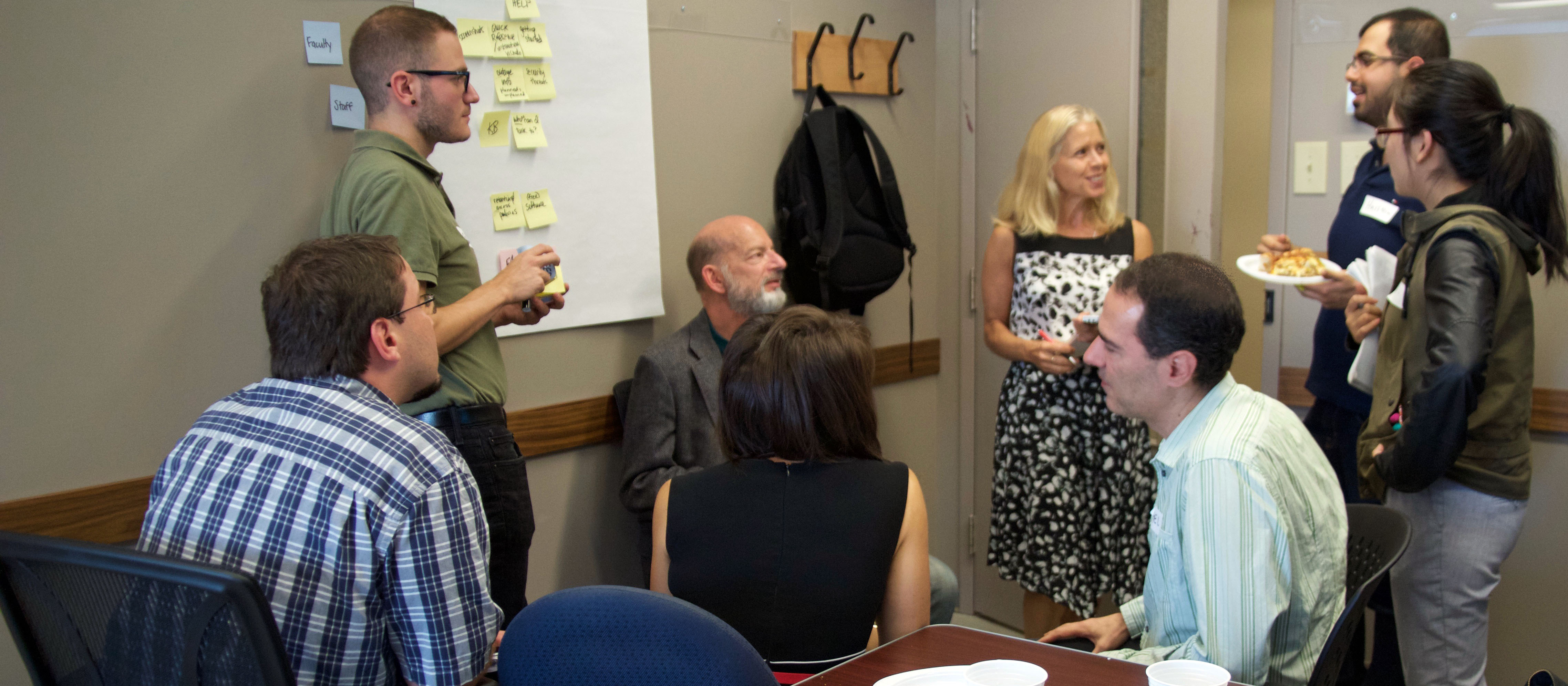 The end result of our project is a new layout that is a reflection of the input we received from across the McGill community...but this is just the beginning...
One of the main lessons that we learned is that our site needs to be more flexible and dynamic so that it can better adapt to changing needs and requirements. Moving forward, we'll be evaluating, updating and improving the site on an ongoing basis. We'll also be putting more effort into providing timely content and resources to help you better understand the services we offer and how they can benefit you.
We hope you'll visit regularly and often!
Have your say
What do you think of the new IT home page? What do you like/not like about it? Are there any key pieces of information that are missing? Fill out our feedback form to share your comments with us!