Here is a list of Fellows who were associated with the CHRLP over the years.
O'Brien Fellows in Residence
Semahagn G. Abebe
Dr Abebe was in residence from September 2013 to May 2014. He came to McGill through the Scholars at Risk Network. McGill Law's Focus online magazine interviewed him for their January 2014 edition.
Dr. Semahagn G. Abebe [semahagn [at] gmail.com (email)] received his LLM degree in International Economic Law and Human Rights Law from the University of Amsterdam and studied Masters (LLM) and Doctorate Degree (PhD) at the University of Goettingen.  His PhD work focused on federalism and the accommodation of linguistic diversity in the context of the Ethiopian ethnic federal system that has been adopted since 1995.
He has extensive teaching and research experience. He was formerly a lecturer of law at different universities in Ethiopia. In 2012-2013, he was a Bank of Ireland post-doctoral fellow at the Irish Centre for Human Rights, National University of Ireland, Galway. During the fellowship at Galway, he taught International Trade and Human Rights Seminar course to LLM students. Since 2012, he has also worked as an affiliated faculty at the Center for Intercultural Studies, Saint Louis University.
He has also published a number of articles and his first book is under publication. His articles deals with various issues including financial sector liberalization under the World Trade Organization and the implications to the African financial sector, the opportunities and challenges of adopting ethnic federal system in sub-Saharan Africa,  traditional institutions and legal pluralism in Africa as well as the human rights implications of land grab in Africa. He has also presented various papers in different international academic conferences. In April 2013, he was invited to make a speech on 'Democracy and Human Rights: The Case of Ethiopia' in a special event at the University of Geneva.
His book The Last Post Cold-War Socialist Federation: Ethnicity, Ideology and Democracy in Ethiopia addresses the ideological fundamentals behind the structure and function of the Ethiopian ethnic federal system and its implications for building a democratic federal structure in the country. The book is to be published by Ashgate Publishers in February 2014.
You can read him on Goolgule's Law section (Ethiopian blog, mostly in Amharic).
Nora Ahmetaj
In residence February 15 to June 30, 2017.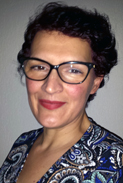 Nora Ahmetaj [nora.ahmetaj [at] gmail.com (email)] is a founder of the Centre for Research, Documentation and Publication (CRDP), which was established in 2010. Its foundation was inspired by a profound need to seek transitional justice, reconciliation and right to truth for victims and former adversaries of the Kosovo conflict. Prior to working at CRDP, she was engaged as a consultant for the European Commission, for a variety of international organizations such as UNDP, ICG, AI and HRW. During the armed conflict in Kosovo, she conducted investigations of war crimes and crimes against humanity for the Humanitarian Law Centre. From 2010-2012 she was a member of the Regional Coordination Council of Coalition for Regional Truth Commission (RECOM) for war crimes committed during the years 1991-2001 in Former Yugoslavia.
Her specialization has been human rights, conflict transformation, and transitional justice. She was trained in human rights and international relations at Harvard's Kennedy School, the Carr Center for Human Rights Policy from 1999-2000. She earned an MA in Peace and Conflict Transformation Studies from the University of Tromsø, Norway in 2005, and in 2008 she attended a Tufts University intensive course on Solving Non-violent Conflicts. In 2010, she attended an Advanced Learning Course for Professionals on Dealing with the Past in Switzerland. In fall 2015, as an AHDA fellow, Ms. Ahmetaj took up issues related to reparations, and developed a project that explored conceptual and practical applications regarding reconciliation.
Fayyaz Baqir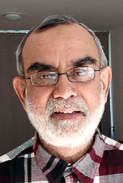 In residence May 2017 - April 2018.
Fayyaz Baqir had previously completed a stay as visiting scholar on Gender, State and Civil Society Relations at the Department of Cultural Sciences of the Gothenburg University, Sweden. During 2014/15, he taught and researched on human rights and informal justice at the School of European and International Public Law at Tilburg University, Netherlands. His practice and academic interests include participatory development, human rights, aid effectiveness, poverty alleviation, and social accountability.
He co-designed and taught cross-border videoconference-based courses in partnership with the American Institute of Pakistan Studies (AIPS) on themes relating to Justice and Peace, Social Change and Human Development in Pakistan for Georgetown University, Harvard University, Wellesley College and Fatima Jinnah University.
Earlier, he served as Senior Advisor on Civil Society for the United Nations in Pakistan. He received a Top Contributors Award from the UNDP's Global Poverty Reduction Network in 2007 and 2008. He served as National Coordinator of UNDP's flagship small grants programs LIFE, GEF/SGP and PTF from 1993-2005. Due to the extraordinary performance of these small grants programs, he received an Outstanding Performance Award by the UNDP Country Office in 2004, for creating a vibrant small grants program for low-income communities in Pakistan. 
Recently, he published a post at the Canadian Science Policy Conference: Women in Science and Mother Sciences in the 21st century.
Sarwat D. Bashi
In residence April to October 2016.
Sarwat Dalal Bashi [halabiatik [at] gmail.com ">email] is an international human rights and justice specialist with a wide experience in the field of civil society. He worked at the International Rescue Committee in Turkey for more than two years as a Protection and Rule of Law Manager. In 2015, Sarwat became a Fellow of the United Nations Alliance of Civilization (UNAOC) and travelled to the United States, Germany, Bosnia and Belgium to do research and provide advice on migration and integration issues. Prior to his UNAOC role, he worked as a Research Consultant for Human Rights Watch, spending more than a year in the emergency division in northern Syria, investigating, documenting and exposing human rights violations in crisis situations on a rapid-response basis.
Sarwat holds a Bachelor of Law degree from the University of Aleppo, 2005; he has practiced law and legal consultancy for eight years, specializing in criminal and human rights cases. He was honored by the Syrian Bar Association as a Master Lawyer in 2008. He has a diverse portfolio of certificates, such as Protection and Human Rights, International Organization Management, and Conflict/Interfaith Conflict Management and Negotiation – from UNHCR, IRC, University of Geneva, Harvard University, U.S. Institute of Peace, and International Relations and Security Network, respectively. In 2008, he published International Human Rights and Development, a book n which he reflected on the situation of Middle Eastern countries.
Annyssa Bellal
In residence until early July 2014.
Dr. Annyssa Bellal [annyssa_bellal [at] hotmail.com (email)] is an international lawyer, specialised in international humanitarian law, human rights law and criminal law. She received her PhD in public international law from the Graduate Institute of International and Development Studies (Switzerland) and an LLM in Philosophy of Law and History of Human Rights from the University of Lyon and Grenoble (France). She also holds a Master of Advanced studies in International Relations and an MA in Law from the University of Geneva.
Until March 2014, Annyssa Bellal was a human rights officer and legal adviser within the rule of law and democracy section of the UN Office of the High Commissioner for Human Rights, where she dealt with issues relating to peaceful protests, armed non-state actors and was the focal point on the legal aspects arising from the situation in the Central African Republic. In 2012, she was employed as a full-time University Lecturer at the Irish Centre for Human Rights in Galway where she taught International Humanitarian Law and International Criminal Law. Prior to that position, Dr. Bellal was a Senior Researcher at the Geneva Academy of International Humanitarian Law and Human Rights and Hauser Global Law School visiting scholar at New York University. She also was a legal adviser for the Swiss Department of Foreign Affairs within the Department of Public International Law, as well as for the International Committee of the Red Cross where she was the acting Head of the Customary International Humanitarian Law Project.
Her publications and research interests focus on various topics, such the legal framework applicable to armed non-state actors, the use of force during the 'Arab Spring', immunity of States and States officials and the commission of international crimes as well as issues relating to the arms trade from a human rights point of view. Her publications include a book on immunities of States and State officials in case of serious human rights violations (Immunités et violations graves des droits humains, vers une évolution du droit international public?, Bruylant, 2011) and award-winning article on 'International Law and Armed Non-State Actors in Afghanistan' (International Review of the Red Cross, 2011, SNIS Geneva Award 2011).
Annyssa Bellal will stay in residence until July 4, 2014 and will mainly work on projects related to armed non-state actors.
Lauren Curatolo
In residence from September to December 2017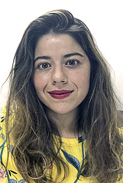 Lauren Curatolo, Esq., is a practicing criminal defense trial attorney at The Legal Aid Society in Queens, New York. She has provided legal representation to hundreds of indigent clients faced with complex legal and social issues. Lauren works to mitigate the devastating collateral consequences her clients face as a result of their felony and misdemeanor charges, and to address the systemic injustices within the criminal justice system. The Legal Aid Society's Criminal Practice is the largest public defender program in the U.S. and serves as the primary provider of indigent defense services in New York City. 
Lauren attended City University of New York (CUNY) School of Law, the premier public interest law school in the U.S.. While at CUNY Law, Lauren was in the International Women's Human Rights Clinic. She worked with Legal Aid's Exploitation Intervention Project to represent and advocate on behalf of survivors of sex trafficking. Lauren also traveled to Haiti after the 2010 earthquake had displaced  thousands of people there and worked with a team from her clinic to interview survivors of sexual violence living in displacement camps, engaged with U.N. agencies, and conducted know-your-rights trainings for women's  grassroots organizations on enforcing international human rights standards in Haiti. Lauren also worked for the Chairperson of the Human Rights Committee in Geneva in the Office of the High Commissioner for Human Rights. 
Lauren was awarded a full academic and leadership scholarship through the Posse Foundation as an undergraduate student and attended Middlebury College in Vermont. There, she was a Women's and Gender Studies major and received high honors for her thesis, which explored the colonization of the female body in Algeria. 
Lauren's interests are in exploring the feminist voice and the particularized role it plays in elevating the stories and voices of the perceived "Others" who find themselves in the criminal justice system. She is interested in storytelling as a tool in effective advocacy. As an O'Brien Fellow, Lauren will be exploring the ways in which the criminal justice system works to disenfranchise and dehumanize individuals who fall outside of hegemonic and heteronormative scripts.
Radha D'Souza
In residence March-June 2018.
Radha D'Souza is a critical scholar, activist, barrister and writer, who has lived and worked in India, New Zealand and the UK. She is currently a Reader in Law at the University of Westminster.  Radha's research straddles legal studies, development studies, sociology, geography, theory, comparative philosophy and history. Radha's work is well- known for its interdisciplinary breadth and for critically engaging theories and practices within social movements. Her book Contextualising Interstate Disputes Over Krishna Waters: Law, Science and Imperialism (Orient Longman India, 2006) is perhaps the only major critical work on interstate disputes over rivers within a federal constitution in a developing country context. Her work brings to bear legal, institutional, scientific, technological and historical dimensions of the ongoing conflicts over Krishna waters in India. Her recent book What's Wrong With Rights? Social Movements, Law and Liberal Imaginations (Pluto, 2018) is pathbreaking in that it maps, for the first time, the transformations in the regime of international rights to the transformations in post-World War capitalism. 
Ebenezer Durojaye 
In residence January 13, 2016 to May 27, 2016.
Ebenezer Durojaye [ebenezerdurojaye19 [at] gmail.com (email)] is currently an Associate Professor of Law and Head/Senior Researcher of the Socioeconomic Rights Project at the Dullah Omar Institute, University of the Western Cape, South Africa. His research interests include issues relating to health and human rights, access to medicines as human rights, women's access to health care, sexual and reproductive health and rights, the link between culture and women's rights, human rights issues raised by HIV/AIDS, adolescents sexual and reproductive health and rights, corruption, constitutionalism and access to justice in Africa. He has published widely in these areas with some of his articles appearing in reputable international journals. More recently, he has been involved in research and advocacy work relating to the link between access to housing and poverty in South Africa
From 2012 to 2014, he provided technical support to the UN Special Rapporteur on extreme poverty and human rights (Ms Magdalena Sepulveda Carmona). This included preparing background documents on poverty situations prior to country visits to some African countries, including Mozambique and Namibia. More importantly, he was involved in the drafting of the Guiding Principles on Extreme poverty and Human Rights, which was adopted by the Human Rights Council in September 2012.
Since 2010, he has served as one of the independent experts to the African Commission on Human and Peoples' Rights Committee on the Protection of the Rights of People Living with HIV (PLHIV) and those at Risk, Vulnerable to and Affected by HIV. In this capacity, he has been involved in the drafting of a number of important resolutions on HIV and human rights in Africa. He was also involved in the drafting of the first General Comments of the Commission relating to article 14 (1) (d) and (e) of the Protocol to the African Charter n the Rights of Women, adopted by the African Commission in 2012.
He is co-editor of two important books in his area of research interests: Strengthening Sexual and Reproductive Health as Human Rights in Africa (eds. with Prof. Charles Ngwena (Pretoria University Law Press: Pretoria 2014) and Constitution Building in Africa (with Profs. J de Visser and N Steyler and Dr. D Powell eds) (Nomos Publishing: Broschiert 2015). He is also the editor of a recently published book Litigating the Right to Health in Africa: Challenges and Prospects (Ashgate: London 2015).
Michelle Farrell
In residence January 13, 2016 to May 27, 2016.
Michelle Farrell [Michelle.Farrell [at] liverpool.ac.uk (email)] is a senior lecturer in law at the School of Law and Social Justice, University of Liverpool. Michelle specializes in international law and in international human rights law and is Director of the School's International Law and Human Rights Unit. Michelle's research is interdisciplinary in nature. She is particularly interested in political, ethical and critical perspectives on human rights and also has a keen interest in conflict, counter-terrorism and states of emergency from historical, theoretical and human rights perspectives.
Michelle's first monograph The Prohibition on Torture in Exceptional Circumstances was published with Cambridge University Press in 2013. Her monograph deconstructs the discourse on the use of torture in exceptional circumstances. She is currently involved in a number of projects, including a particularly timely examination of the representation of Human Rights in the UK Media in the context of the Human Rights Act repeal debates.
Before joining the School of Law and Social Justice in September 2012, Michelle held the National University of Ireland EJ Phelan Postgraduate Fellowship in International Law and was based at the Irish Centre for Human Rights, National University of Ireland, Galway. Michelle has also previously held a position at the European Inter-University Centre for Human Rights and Democratisation. Michelle was awarded her PhD from the National University of Ireland, Galway, in 2011. Michelle also holds an LLM in International Human Rights Law from the same institution and a BA in European Studies from Trinity College Dublin. In the past, Michelle has also worked for Amnesty International, Irish Section, and for Physicians for Human Rights, Israel.
Hadley Friedland
In residence May-June 2016.
Hadley Friedland, LLB, LLM, PhD [hadfried [at] gmail.com (email)] is a Visiting Assistant Professor at the University of Alberta Faculty of Law. She has been Research Director of the Indigenous Law Research Unit [ILRU] at the University of Victoria Faculty of Law since 2012 and is co-creator, with Dr. Val Napoleon, of the main ILRU methodology. She was Research Coordinator for the Indigenous Bar Association's "Accessing Justice and Reconciliation Project," which was foundational to the TRC's Calls to Actions regarding Indigenous laws in Canada. Dr. Friedland has worked extensively with Indigenous communities across Canada. Friedland has spoken and published in the areas of Indigenous legal traditions, Aboriginal law, legal theory, criminal justice, family law, child welfare, knowledge mobilization, restorative justice and therapeutic jurisprudence.
Recent publications include articles in the Indigenous Law Journal, the McGill Law Journal and the Oxford Handbook of Criminal Law. Prior to law school Dr. Friedland worked with vulnerable children, youth and families for many years, and currently serves on the board of Chimo Youth Retreat Centre and the Aseniwuche Winewak Nation Justice Committee in Alberta. Dr. Friedland has won numerous awards for her graduate work, including a Vanier Scholarship and the inaugural SSHRC Impact Talent Award. Her LLM thesis, The Wetiko Legal Principles is used widely in law schools across North America. Her PhD dissertation, Reclaiming the Language of Law: The Contemporary Articulation and Application of Cree Legal Principles in Canada, was awarded a Governor General Gold Medal.
Justice Anthony Francis Tissa Fernando
Justice Fernando was in residence from January to late March 2013. He was the second O'Brien Fellow in Residence to be welcomed at McGill.
Anthony Francis Tissa Fernando is a Justice of Appeal of the Court of Appeal of the Seychelles, the final appellate court of that republic. Prior to his appointment to the bench in January 2009, he was the Attorney General of the Seychelles from January 1999 to December 2008.
He began his career as a State Counsel in the Attorney General's Department of Sri Lanka in November 1979. In February 1991, he joined the Attorney General's Department of the Seychelles as a Senior State Counsel and was subsequently promoted to the post of Principal State Counsel of Seychelles in October 1992, a post equivalent to Solicitor General and the Director of Public Prosecutions of another commonwealth jurisdiction. He has Bachelor of Laws (LL.B.) from the University of Colombo, Sri Lanka and was admitted as an Attorney-at-Law by the Supreme Court of Sri Lanka in February 1979.
Anthony Francis Tissa Fernando is also a lecturer in Criminal Law at the University of Seychelles for the LL.B. programme conducted by the University of London and a lecturer for the Young Leaders Programme (YLP) conducted by the University of Seychelles on the Seychelles Constitution, with special emphasis on the Fundamental Human Rights Charter enshrined and entrenched therein. He has also lectured in Constitutional and Public Law, the Law of Contracts and Mercantile Law at the Open University of Sri Lanka and in Criminal Law at the Sri Lanka Law College.
Claudia Geiringer
In residence September to November 2016.
Professor Claudia Geiringer [Claudia.Geiringer [at] vuw.ac.nz (email)] holds the Chair in Public Law at Victoria University of Wellington, New Zealand, and is the co-Director of the New Zealand Centre for Public Law. She holds an LLM from Columbia Law School (where she was a human rights fellow, a Fulbright Scholar, an Ethel Benjamin Scholar and a James Kent Scholar).
Professor Geiringer has a particular research interest in the New Zealand Bill of Rights Act 1990, as well as other instances of the "Commonwealth model" of human rights protection. She has worked for both the New Zealand and Victorian governments, advising on their respective statutory human rights charters, and appearing in human rights litigation before the New Zealand and Victorian courts.
She presently holds a NZ$504,000 three-year research grant from the Royal Society of New Zealand to conduct an evaluation of the effectiveness of the New Zealand Bill of Rights Act.
Pranoto Iskandar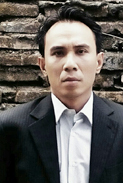 In residence from September 7, 2015 to January 4, 2016.
Pranoto Iskandar [pranotoi [at] imr.or.id (email)] is Founding Director of The Institute for Migrant Rights and Editor of the Institute's scholarly publication program for the advancement of international and comparative legal studies. His most recent publishing initiative through the Institute is The Indonesian Journal of International & Comparative Law. The Institute has been noted as the first of its kind and marked a substantial progress in Indonesia's non governmental sector. Also, he serves on the editorial board of the International Journal of Migration and Border Studies.
Iskandar had lectured at several universities, including the Peking University's School of Transnational Law, Monash University Malaysia, and some Indonesian law schools. Previously, he worked at some Jakarta-based law firms. He is the Inaugural Fellow for The Institute of Asia and Pacific Studies, Malaysia of the University of Nottingham Malaysia Campus and has been a visiting scholar at University of Oslo's Norwegian Centre for Human Rights. He has written, edited and translated a number of books and articles on international law, constitutionalism, human rights, and migration. His non-state centred textbook on international law adopted by numerous law schools and beyond nationwide and is designed to redefine it as a less emotionally charged subject of inquiry. His monograph on the universality of international human rights as a matter of the utmost importance awarded the 2007 prominent scholarly work by the Indonesia's ministry of education.
Pranoto Iskandar is interested in developing a variety of academically rigorous and viable human rights driven proposals for law reform in the area of immigration and constitutional laws in the midst of the domestic entrenchment of international and foreign laws in non liberal polities.
Recent publications:
"Let's face it, ASEAN is going nowhere." Social & Legal Studies blog. June 6, 2018.
"Non-Citizen Rights in ASEAN The Need to Chart a New Course." Social & Legal Studies 1–20. January 4, 2018.
Jeffrey Kahn 
Jeffrey Kahn was our third O'Brien Fellow in Residence. He was in residence from September to December 2013.
Jeffrey Kahn [jkahn [at] mail.smu.edu ">email] joined the SMU Law Faculty in Fall 2006. He teaches and writes on American constitutional law, Russian law, human rights, and national security law. In 2007-2008, he received the Maguire Teaching Fellow Award from the Cary M. Maguire Center for Ethics and Public Responsibility at SMU for his seminar, "Perspectives on Counterterrorism."
His latest research on U.S. topics focuses on the right to travel and national security. His most recent book, Mrs. Shipley's Ghost: The Right to Travel and Terrorist Watchlists (University of Michigan Press, 2013), critically examines the U.S. Government's No Fly List. Among other publications, his articles have appeared in the UCLA Law Review, Michigan Law Review, and the peer-reviewed Journal of National Security Law and Policy.
His work on Russian law has been noted by name by the editors of the New York Times and published in various law reviews as well as the peer-reviewed Post-Soviet Affairs and the Review of Central and East European Law. His latest research has focused primarily on the influence in Russia of the European Convention on Human Rights. In 2011, Russian President Dmitrii Medvedev's Human Rights Council asked him—the one American among six other experts from Russia, one from Germany, and one from the Netherlands—to write an expert report on the second conviction of Mikhail Khodorkovsky and Platon Lebedev. This work and its continuing repercussions was described in a recent essay published in the New York Times (online) and International Herald Tribune (print).
He is a founding member of the Advisory Board for the SMU Embrey Human Rights Education Program. SMU is the first university in the South, and only the fifth in the country, to offer an academic major in human rights. The major is currently the fastest growing major in the University. He is also a Faculty Associate of the John Goodwin Tower Center for Political Studies.
SMU Website Bio Page: www.law.smu.edu/professor-profiles/kahn
SSRN Author Page: ssrn.com/author=762366
Zoneziwoh Mbondgulo Wondieh
In residence from September 2014 to the end of January 2015.
R. Zoneziwoh Mbondgulo Wondieh [zoneziwoh [at] gmail.com (email)] is a feminist activist, an award winning humanitarian storyteller and blogger, with over five years of experience in gender activism, policy advocacy and youth leadership. Currently, she serves as the executive director of Women For A Change Cameroon (WFAC); a young feminist group working for the promotion of women and adolescents sexual and reproductive health rights, leadership and development.
Zoneziwoh is an alumna of the African Leadership Centre (ALC) Kenya, and also a Mandela Washington Fellow; President Obama's inaugural leadership program for young African leaders.
Zoneziwoh holds a Bachelors in Environmental Sciences and an MA (non-degree) in Conflict, Security and Development, King's College London. She blogs at zofem.blogspot.com.
Tanya Monforte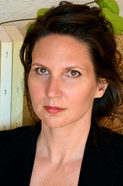 In residence from September 1 to December 31, 2015.
Tanya Monforte [tmmonforte11 [at] gmail.com (email)] is the former director of the International Human Rights M.A. Program at the American University in Cairo, where she was also a professor of law and served on the steering committee of the Institute for Gender and Women's Studies. She has been a visiting faculty at Brown University, Addis Ababa University, and the University of Texas.
She holds a J.D. from Harvard Law School and an M.A. in the Sociology of Law from the Oñati International Institute for the Sociology of Law. She also holds a B.A. in Philosophy and Spanish. She was a Chayes Scholar in Transitional Justice, and a Harvard Human Rights Fellow.
Tanya Monforte's background in the sociology of law has contributed to her interdisciplinary approach to law. Participating in a research group of scholars from various social science disciplines and institutions in the Global South, she has developed a critical research agenda on the international protection of the child. She has published on the topic of children associated with armed groups and has a forthcoming publication on peace education during times of conflict. She will further develop this line of research during her time at the Center for Human Rights and Legal Pluralism.
Her research project in the law of treaties addresses the International Law Commission's Guide to Practice on Reservations to Treaties and specifically deals with the ILC's treatment of "sharia" reservations to human rights treaties. Tanya Monforte is currently working on a reflective essay of her years directing a human rights program under an authoritarian government.
Anne-Marie Mooney Cotter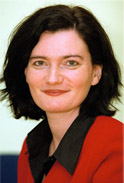 In residence from September 2013 to February 2014.
Dr. Anne-Marie Mooney Cotter, Esq., [am.cotter [at] hotmail.com (email)] earned her Bachelor's degree from McGill University at age 18, her Juris Doctor law degree from one of the leading civil rights institutions Howard University School of Law, and her Doctorate degree (Ph.D.) from Concordia University, where she specialized in Political Economy International Law, particularly on the issue of equality. She has written widely on various aspects of inequality and the law from an international perspective.
Her work experience has been extensive: Chief Advisor, and later Administrative Law Judge appointed by the Prime Minister to the Veterans Review and Appeals Tribunal in Canada; Supervising Attorney in Alaska and Executive Director in Nevada for the Legal Services Corporation in the United States; National Director for an environmental network in Canada; Faculty for Business Law at the Law School, Law Society of Ireland; Associate at the law firm of Blake Cassels and Graydon LLP, with a secondment as in-house counsel with Agrium Inc. in Canada; Attorney with the Disability Law Center of Alaska; and solo practitioner of the Social Security Disability Law Firm. She is also a gold medallist in figure skating. A Montrealer, she is fluent in both English and French. Dr. Cotter is the wife of Mark Badger and the proud mother of Bill and Jill.
Monica Moyo
In residence January 30 to June 1, 2017.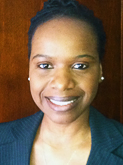 Monica Moyo [monica.moyo [at] mail.mcgill.ca (email)] has been involved in international human rights research and advocacy for a decade. Although her primary interest is human rights approaches to global poverty and economic justice, she has worked and volunteered with numerous organizations on a broad range of human rights issues. She has been a guest scholar in the foreign policy program at the Brookings Institution, human rights fellow at the Transitional Justice Institute in Northern Ireland, student-director of the human rights litigation clinic at the University of Minnesota, and fellow at the American Society of International Law. She has also participated in human rights advocacy before the United Nations Human Rights Committee in Geneva and, most recently, volunteered with NGOs in Israel, focusing on the economic challenges facing refugees and asylum seekers.
Ms. Moyo holds degrees from the universities of Oxford (MSt), Minnesota (JD), Zürich (MAS-LLM), Chicago (MA), Oral Roberts (MDiv) and California Lutheran (BSc). She is admitted to the New York Bar.
Nivedita Narain
In residence September to December 2018.
Nivedita Narain is a pioneer in the Indian self-help group movement. Over the last 30 years she has held various leadership roles in the NGO PRADAN, which works towards livelihoods development and gender justice in India's poorest regions. She has built HR and institution development systems. She has built programmes that mobilised young professionals to work with poor communities in rural India including a Masters programme in Development Practice with the Ambedkar University Delhi (AUD). She established the engagement with research partners from India, U.S.A., Australia, U.K. and the Netherlands to develop new pathways for socio-economic development and gender justice.
Her doctoral work explored the roles and competencies of social change professionals. Nivedita is interested in exploring how group rights impinge on those of individuals, especially women in indigenous communities. She is researching the dynamics of collective action at the intersectionality of class, ethnicity, caste and gender. She aims to document the history of the SHG movement as a vehicle of social change.
Dr. Narain was an Erasmus Mundus Fellow at the University of Gottingen. She was a Senior Fellow at the Centre for Development Practice at the Ambedkar University Delhi, and an Atlantic Visiting Fellow at the Inequalities Institute at the London School of Economics and Political Science. Nivedita has a PhD in Management from IIT Delhi, a Masters in International Development Policy from Cornell University, an MBA from the Institute of Rural Management, Anand; and a Bachelors in Mathematics from Delhi University.
Charles Ngwena
In residence in September 2013.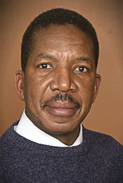 Charles Ngwena [charlesngwena [at] gmail.com (email)], LLB, LLM (Wales), LLD (Free State), Barrister-at-Law, is a Professor in the Centre for Human Rights, University of Pretoria, South Africa. He has published widely on issues at the intersection between human rights and health care, including HIV/AIDS and reproductive and sexual health with a focus on the African region. He also writes on disability rights.
He serves on editorial committees and editorial boards of a number of international journals. He is the Convening Editor of the African Disability Rights Yearbook and Section Editor of Developing World Bioethics (for Law and Bioethics), and is on the editorial boards of Medical Law International and the Journal of African Law. He is a co-editor and co-author of Employment equity law (with JL Pretorius & E Klink) which was first published in 2001 by Butterworths and is updated annually. With Rebecca Cook, he is co-editor of Health and human rights (Ashgate, 2007). With Ebenezer Durojaye, he is co-editor of a forthcoming book – Strengthening sexual and reproductive rights in the African region through human rights (Pretoria University Law Press).
Olubayo Oluduro
In residence January 15 to May 31, 2017.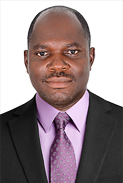 Olubayo Oluduro [olubayooluduro [at] yahoo.com (email)] is a Professor of Law at the Adekunle Ajasin University, Akungba-Akoko, Ondo State, Nigeria. He is currently a Visiting Professor with the Faculty of Law, University of Ibadan, Nigeria. He received a Bachelor of Laws (LL.B) degree of the University of Lagos in 1995, and he was called to the Nigerian Bar in 1996 with a Second Class (Upper Division). Oluduro won the Debo Akande best prize in Criminal Procedure in the Bar Final Examinations. He also received a Master of Laws (LL.M) degree of the University of Lagos in 1998 and a Master of Philosophy in Law (M.Phil.) degree of the Obafemi Awolowo University, Ile-Ife in 2009. He completed a Doctor of Law (Ph.D) degree of the University of Ghent, Belgium in 2012.
In addition to his legal education, he holds the Master of Business Administration (MBA) degree of the Ekiti State University in 2001. He is a Notary Public and a Fellow of the Chartered Institute of Arbitrators. He has published extensively both in local and international refereed journals on a wide range of legal and interdisciplinary subjects. He has consulted widely on environmental and human rights issues.
Lorena Poblete
In residence April-July 2018.
Lorena Poblete is a Researcher at Argentina's National Research Council (CIS-CONICET/IDES) and Associate Professor at the National University of San Martín (IDAES-UNSAM). Lorena has a Ph.D. in Sociology from the École des Hautes Études en Sciences Sociales (Paris) and a DEA in Ethnology and Anthropology from the same university, and a master in Social Sciences from FLACSO (Argentina). She was a visiting scholar at Université de Lille 1 (France), Frei Universitat Berlin (Germany) and Princeton University (US). Since 2014, she participated in various activities organized by the Labour Law and Development Research Laboratory at McGill. Her research is broadly focused on labour regulations, social security regimes and labour institutions. Currently, she works on a project about formalization policies in Argentina. In particular, the project focuses on policies concerning atypical workers such as self-employed workers and paid domestic workers. While at the Centre for Human Rights & Legal Pluralism, in collaboration with Adelle Blackett, she will conduct a research on the dispute resolution mechanisms for domestic workers implemented in three Argentinean cities (Ciudad de Buenos Aires, Mendoza and Salta).
Vicki Prais
In residence February-May 2018.
Vicki Prais is a British human rights lawyer with over 20 years experience of working in the human rights sector. Most recently, she was a Human Rights Advisor to the UK Foreign & Commonwealth Office (2014-2017) where she advised staff (including Ambassadors and senior FCO officials) on human rights issues affecting British nationals detained overseas. She has also served as a Legal Officer in the Department for the Execution of Judgments of the European Court of Human Rights at the Council of Europe in Strasbourg where supervised the domestic implementation of judgments of the Court against the UK, Ireland and Cyprus. She has worked in the field as a Minority Rights Officer with the UN Peacekeeping Mission in Kosovo (2004-2005). She has also held positions at Amnesty International (International Secretariat, London) and the Scottish Human Rights Commission. Vicki has a Masters in Human Rights & Civil Liberties from Leicester University. Vicki has delivered human rights training to the judiciary and legal community in Armenia, the Ukraine and Russia in her capacity as a Human Rights Consultant to the Council of Europe. Vicki's areas of interest lie in detainees' rights and the prevention of torture and ill-treatment of detainees.
Saeed Parto
In residence September to December 2018.
Saeed Parto holds a PhD in Human Geography from University of Waterloo and specializes in policy analysis. His academic and consultancy work has centred on analyzing policy in a wide array of areas including environmental policy at the organizational and regional scales (Canada), waste management at the national scale (the Netherlands and the United Kingdom), energy policy at the national scale (Afghanistan), transitions toward sustainability through technological change at the national and regional scales (Europe and Japan), institutional capacity building through development aid programs at the sub-national and national scales (Afghanistan, India, Ghana, Nigeria, and Vietnam), integration at the regional scale (Turkey and the European Union, Afghanistan and Central Asia), industrial greening at the sub-national and national scales (Canada), and industrial clustering at the sub-national scale (South Africa, Egypt, and Afghanistan).
He has carried out academic and applied research, published, and lectured extensively on these topics to an audience that has included undergraduate and graduate students, operations laypersons, NGOs, donor organizations, and private and public sector decision makers. The two key questions that have guided this work over the last 20 or so years are:
Why are policy outcomes often different from policy objectives?
How can the gap between policy outcomes and policy objectives be minimized?
To answer these questions he focuses on the modes of governance and the formal and informal institutions through which governance is exercised, emphasizing the links between governance and policymaking at different jurisdictional and territorial scales. Utilizing this systemic perspective, he has trained students and professionals from diverse disciplines and professional practice areas including urban planning, environmental and natural resource management, regional economic development, and policy and government studies, introducing them to the rich institutionalist literatures in economics, human geography, innovation economics, political science, and sociology.
He is co-founder and Director of Research at Afghanistan Public Policy Research Organization (APPRO – www.appro.org.af) based in Kabul, Afghanistan and APPRO-Europe (www.appro-europe.net) based in Brussels, Belgium. He also acts as Director – Academic for Center for Good Governance, Gender Analysis, Applied Social Research, Public Administration, and Development (GRAD – www.GRAD.edu.af) with a mandate to strengthen state-civil society relations toward good governance in Afghanistan through cross-certified training of candidates from government, civil society organizations and businesses in partnerships with reputed European and North American academic institutions and professional associations.
Oren Perez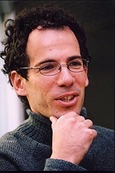 In residence in March-April 2015.
Oren Perez [charlesngwena [at] gmail.com (email)] has an LLB (Magna Cum Laude) from Tel Aviv University and LLM (1997), PhD (2001) from London School of Economics and Political Science. He primarily works in the fields of Environmental Regulation, Transnational Law, Legal Theory and E-democracy. He has won several prestigious grants including a Foreign and Commonwealth Office Scholarship (Chevening Scholarship) and a Marie Curie Fellowship (during his studies at LSE) and various research grants, including grants from the Israeli Ministry of Environment, the Ministry of Science and the Israeli Science Foundation.
Among his most recent publications are How Law Changes the Environmental Mind: An Experimental Study of the Effect of Legal Norms on Moral Perceptions and Civic Enforcement, 36 Journal of Law & Society (May 2009) 501-535 (with Y. Feldman); "Private Environmental Governance as Ensemble Regulation: A Critical Exploration of Sustainability Indexes and the New Ensemble Politics," Theoretical Inquiries in Law: Vol. 12 : No. 2, Article 7; Whose Administrative Law is it Anyway? How Global Norms Reshape the Administrative State 46 CORNELL INT'L L.J. 455 (2013) (with Daphne Barak-Erez);  Courage, Regulatory Responsibility, and the Challenge of Higher-Order Reflexivity, Regulation and Governance Volume 8, Issue 2, pages 203–221, June 2014.
Shivaun Quinlivan
In residence August to December 2016.
Dr Shivaun Quinlivan [shivaun.quinlivan [at] nuigalway.ie (email)] is a graduate of NUI, Galway, King's College London, The Honourable Society of King's Inns and Trinity College Dublin.  She has been a lecturer at the School of Law, NUI Galway since September 2000 where she teaches primarily in the area of Constitutional Law and Disability Law and Policy. 
Shivaun's research interests focus on the rights of people with disabilities, with a particular focus on education and employment.  In that capacity she has worked with and for a range of statutory and other agencies in Ireland and Europe: including the Equality Authority, the National Council for Special Education, the Association of Higher Education Access and Disability, the Health Service Executive as well as working on a number of European Commission funded projects.  
Shivaun was the first ever Director of the LLM in International and Comparative Disability Law and Policy and in that capacity she developed with colleagues the overall LLM and teaches a module on Inclusive Education Law and Policy.  She is a member of the management committee of the Centre for Disability Law Reform in NUI Galway. 
Shivaun is currently editing a volume on the "The Right to Inclusive Education in International Human Rights Law." 
Ranabir Samaddar
In residence from October to December 2017
Ranabir Samaddar belongs to the critical school of thinking and is considered as one of the foremost theorists in the field of migration and forced migration studies. The much-acclaimed The Politics of Dialogue (2004) was a culmination of his long work on justice, rights, and peace.
His later writings, The Materiality of Politics (2007) and The Emergence of the Political Subject (2010), signaled a new turn in critical postcolonial thinking. His co-authored work on new town and new forms of accumulation Beyond Kolkata: Rajarhat and the Dystopia of Urban Imagination (2014) takes forward urban studies in the context of post-colonial capitalism.
He is currently the Distinguished Chair in Migration and Forced Migration Studies, Calcutta Research Group, India.
Maria Sapignoli
In residence from January 15, 2016 to June 15, 2016.
Dr. Maria Sapignoli [sapignoli [at] eth.mpg.de (email)] is a Research Fellow in the Department of Law and Anthropology at the Max Planck Institute for Social Anthropology, Germany. She has been visiting fellow and lecturer in several universities in Europe and North America, including the School of Advanced Study at the University of London and McGill University.  Since 2006, her exploration of rights claims and the production of knowledge has involved fieldwork at a variety of levels, from the state offices and courts of Botswana and Namibia to international organizations, including the United Nations Permanent Forum on Indigenous Issues and the International Fund for Agricultural Development. She has recently expanded the scope of her work in southern Africa to include comparative ethnographic work on human rights advocacy and legal aid NGOs, focusing particularly on indigenous peoples' rights related to conservation programs, resettlement, and extractive industries.
She is the author of numerous articles and book chapters on indigenous peoples in southern Africa, most recently in Anthropological Forum (2015), and is the co-editor, with Robert Hitchcock, of Indigenità in Africa: Articolazioni globali, regionali, nazionali e locali (Unicopli, in press) and with Ronald Niezen of Palaces of Hope: The Anthropology of the United Nations. Cambridge University Press (under review).  She is currently working on a monograph on activism  and legal identities in the Central Kalahari, Botswana.
Noam Schimmel
In residence in June-July 2014 and September-December 2014.
Noam Schimmel [noamschimmel [at] yahoo.com (email)] earned a PhD in Media and Communication from the London School of Economics and Political Science (LSE) in January, 2014. He has an MSc in Philosophy, Policy and Social Value from the LSE. His interdisciplinary doctoral research examined American Democratic presidential healthcare reform rhetoric, American healthcare reform policy and politics, and the human right to healthcare. Noam Schimmel was in residence September-December 2014, and remained as a visiting fellow until May 2015. Noam was awarded a Diplomacy and Diversity Fellowship by the Humanity in Action Foundation. The fellowship will take place in  June of 2015 and will examine human rights issues in the United States, France and Germany and how they impact national and international policy and diplomacy.
He served on the faculty of the School for International Training's comparative human rights study abroad program from January – April of 2014, teaching courses on human rights and facilitating discussion and experiential learning in the three countries in which the program takes place in addition to the United States: Nepal, Jordan, and Chile. 
He researches restorative justice post mass atrocity at the Center for Human Rights and Legal Pluralism, with emphasis on restorative justice for survivors of the Rwandan genocide against the Tutsi. He has published on a range of human rights topics including the rights of children, indigenous people, and genocide survivors as well as on development efforts to alleviate poverty and engender and sustain human security. His most recent articles have appeared in the Journal of Human Rights and Human Rights Review. He has also published in Development, Development in Practice, the International Journal of Children's Rights, the International Journal on Minority and Group Rights, and Vulnerable Children and Youth Studies, amongst others. 
Noam Schimmel has particular interests in the ethical dimensions of human rights law, the politics of human rights and humanitarian aid, and the role of rhetoric and communication in both advancing and limiting human rights. Schimmel was an O'Brien Fellow in Residence during the summer and fall of 2014 and a Visiting Fellow from January to May 2015. He is currently an Associate Fellow of the Centre.
Faisal Siddiqi
In residence September to November 2016.
Mr. Faisal Siddiqi [siddiqilaw [at] yahoo.com (email)] holds a BSC in Sociology from the London School of Economics and Political Science, and a BA in Law and MA from the University of Cambridge.
Mr. Siddiqi is a practicing lawyer of the High Courts and Supreme Court of Pakistan. He is a former Advisor/Consultant to the Attorney General for Pakistan. He is also a Board Member of the Pakistan Institute of Labour Education and Research (PILER), Karachi, and is a Founding Trustee of the Legal Aid Foundation for Victims of Rape and Sexual Assault.
He, and his law firm, were also actively involved in the legal and political movement (2007 to 2009) for the successful restoration of the deposed Pakistani Superior Court judges, unconstitutionally suspended and removed by General Pervez Musharraf.   
He has a varied general litigation practice in constitutional, civil and criminal law and specializes in pro-bono human rights litigation. His well-known human rights cases include the Baldia Factory fire case (case seeking justice and compensation for the 255 deceased workers of a 2012 factory fire in Pakistan), numerous cases representing victims of rape and gang rape, cases involving maladministration and lack of governance, cases involving the right to electricity and education etc.
Esmeralda M.A. Thornhill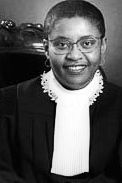 Professor Thornhill (bio, esmeralda.thornhill [at] dal.ca (email)) was in residence from October 13 to November 22, 2012. She was our first ever O'Brien Fellow in Residence.
I worked on a two-fold research-writing project that consists of refining for publication both a study on the Fundamentals of Racism and a Compendium of 'Race' and Law in Canada. These two projects are the result of my theoretical conclusions, culled and cultivated over the years. They (each) probe a number of areas and provide me with a wealth of findings that I am open to sharing with members of the academic and non-academic communities across disciplines. Driven by my own philosophy and praxis, I would also be keen to engage with diverse sectors of the para-public and general public under topics such as:
Human Rights and the Challenge of 'Race'
Understanding the "Material Reality" of Racism
'Race' and Law in Canada
'Race' and Canadian Immigration
Professor Thornhill gave a talk at the Faculty on November 9, 2012, entitled "'Race' Literacy and the Legal Profession: An Ethical Imperative for Cap, Bar, and Bench." Read more in the Faculty's Focus online magazine's November 2012 edition: Call to Cap, Bar and Bench.
Dzodzi Tsikata
In residence February-May 2014.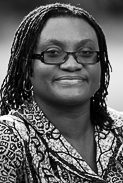 Dzodzi Tsikata [dzodzit [at] yahoo.co.uk (email)] is Associate Professor at the Institute of Statistical, Social and Economic Research (ISSER) at the University of Ghana. Her research is in the areas of informal labour relations and the conditions of informal workers, particularly domestic workers; gender and development policies and practices; large scale commercial land deals and the livelihoods of smallholders.
In the last five years, she has focused on two areas: promoting decent work for domestic workers and exploring the livelihood impacts of large scale transnational land deals in Ghana. These two areas are united by a common concern with widespread violations of constitutional and human rights guarantees to non-discrimination and several human rights, including the right to food, home and work, which are guaranteed by Ghana's 1992 Constitution and several African and international human rights instruments ratified by Ghana. Her publications, which have appeared in the Canadian Journal of Women and the Law, Comparative Labor Law and Policy Journal, Feminist Africa, Journal of Agrarian Change and Development, among others, reflect these interests. She was coordinator of the first edition of the Ghana Social Development Outlook 2013, an ISSER Publication on the state of social development in Ghana.
Dzodzi is a member of the McGill's Labour Law and Development Research Laboratory, and the Agrarian South Network hosted by the African Institute of Agrarian Studies in Harare, Zimbabwe. She serves on the International Advisory Board of Journal of Peasant Studies and is on the editorial board of Agrarian South: Journal of Political Economy. She is also Vice President of the Council for the Development of Social Science Research in Africa (CODESRIA), a member of the UN Committee for Development Policy (CDP), and serves on the scientific committee of the Archie Mafeje Research Institute (AMRI) at the University of South Africa.
During her close to four months stay at the Centre, she will be writing up some of the findings of a joint study with Professor Adelle Blackett and others. This study, which is under a research project, titled "Evaluating Regulatory Innovation: Labour Law and Development Research Observatory on the Implementation of Decent Work for Domestic Workers" examines four regulatory innovations in sub-Saharan Africa and Latin America. The study aims to identify innovations for supporting domestic workers that can be replicated in other countries.
Laurens van Apeldoorn
In residence August to December 2017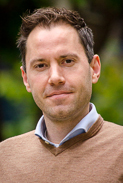 Laurens van Apeldoorn is an Assistant Professor of Philosophy and a member of the Centre for Political Philosophy at Leiden University, the Netherlands. His research is broadly focused on the nature and prospects of the sovereign state and his recent contemporary research concerns international taxation in relation to global justice.
He was a post-doctoral research fellow at the University of Amsterdam where he continues to hold an affiliate position and has also held visiting appointments at the University of Toronto, the University of Montreal, King's College London, and the University of Leuven. 
While at the Centre for Human Rights & Legal Pluralism, he will work on a research project on tax jurisdiction and human rights.
Johann van der Westhuizen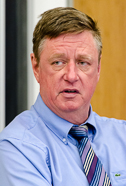 In residence March 2015.
Justice Johann van der Westhuizen is a Judge of the Constitutional Court of South Africa. In addition to his extensive academic experience as a professor at the University of Pretoria's Faculty of Law, Justice van der Westhuizen served as a member of the Independent Panel of Recognised Constitutional Experts during the drafting of South Africa's Constitution, which advised the Constitutional Assembly, and of the Technical Refinement Team, responsible for the final drafting and editing.
In 1999 he was appointed by President Nelson Mandela as a judge in the Transvaal Provincial Division of the High Court (now the North Gauteng High Court) in Pretoria. He joined the Constitutional Court of South Africa - the country's apex court - on 1 February 2004.
Constitutional Court judgments written by Justice Van der Westhuizen have dealt with matters including constitutional amendments, provincial boundaries and powers, fair trial issues, equality, the development of African customary law, the right of access to adequate housing and other socio-economic rights, asset forfeiture and search and seizure procedures, the right to privacy and the contractual and delictual liability of private security companies, freedom of expression, and land claims.
S. Laurel Weldon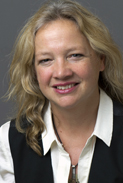 In residence from August 1, 2015 to January 31, 2016.
S. Laurel Weldon [weldons [at] purdue.edu (email)] is a Distinguished Professor of Political Science at Purdue University in Indiana, USA. She is founding Director of the Center for Research on Diversity and Inclusion and has served as Interim Vice Provost for Faculty Affairs as well as Acting Provost. Her work focuses on social movements, institutions and social policy. In particular, she examines the role of social movements in influencing public policy and is an expert on policies on violence against women.
Weldon is the author of more than two-dozen articles and book chapters as well as two books ((When Protest Makes Policy: How Social Movements Represent Disadvantaged Groups, U Michigan 2011) (which won the Victoria Schuck Award) and Protest, Policy and the Problem of Violence Against Women (University of Pittsburgh 2002)).
She is also co-editor of the first ever Oxford Handbook on Politics and Gender and founding co-editor of the journal Politics, Groups and Identities. She has served on the editorial board of Politics & Gender, Women, Politics and Policy, and she is a past President of the Women and Politics Research Section of the American Political Science Association (APSA), and a past member of the Executive Council for APSA, the national association's governing body. She is currently President-elect of the Women's Caucus of the American Political Science Association.
Timothy Yerima
In residence April-June 2018.
Professor Timothy F. Yerima - formerly, Dean, Faculty of Law, Kogi State University, Anyigba, Nigeria, member, Governing Council of the Institute of Advanced Legal Studies, Abuja, member, Council of Legal Education of Nigeria, Editor-in-Chief, Kogi State University Law Journal, lectures on full-time at the Faculty of Law, Kogi State University, Anyigba and as an Adjunct Professor at Afe Babalola University, Ado-Ekiti. He is also actively involved in research, with specific interest in international human rights and keen interest in African human rights system. He teaches International Human Rights at the undergraduate and postgraduate levels, and has followed, carried out researches and published extensively on these areas of law, following the trends in the African human rights system. He has also delivered papers on various segments of African human rights system in comparative perspective with other regional human rights systems in different international forum.
He holds an LLB, University of Maiduguri, an LLM, from Obafemi Awolowo University, Ife, a Ph.D. in Law, from University of Jos, and a BL from the Nigerian Law School, Lagos. Currently, he is the Deputy Editor-in-Chief of the Nigerian Law Journal, a publication of the Nigerian Association of Law Teachers (NALT) and Editor-in-Chief of the Journal of Law and Diplomacy, a Publication of the International Research Institute and Development, Nigeria.
Destaw Andargie Yigzaw
In residence from October 2014 to June 2015.
Dr. Destaw Yigzaw [destawats [at] gmail.com (email)] received his LLD from Kyushu University. His LLM in International Business and Economic Law is also from Kyushu University. He also holds an LLM in Comparative Constitutional Law from Central European University. His LLB degree (with distinction) was obtained from Addis Ababa University. Yigzaw was a full time faculty at the School of Law and International Studies of Unity University in Ethiopia, where he taught human rights law and jurisprudence, and business law for several years. He was also a part time lecturer of business law at the Commercial College of Addis Ababa University.
His research and teaching interests lie in the fields of international human rights, international trade law and public international law. He has several articles published or under publication in various law journals. Having served as the head of the human rights monitoring and research department of the former Ethiopian Human Rights Council, Yigzaw has extensive experience in human rights practice as well. 
O'Brien Graduate Fellows
For their bios, please refer to our Former Graduate Students page.
Futsum Tesfatsion Abbay
Katherine Glover
Jing Guan
Róisín Hennessy
Sabaa Khan
Amar T. Khoday
Associate Fellows
Futsum Tesfatsion Abbay - 2013-2014
Futsum Tesfatsion Abbay, LLM 2002, DCL 2013, is a distinguished legal scholar from Eritrea. He obtained his LL.B. (with distinction) from the University of Asmara in 1998, following which he was appointed as a graduate assistant in the law program of the university.
Futsum has the unique distinction of being the only visually impaired academic in the country. He received a USAID scholarship in 1999 that allowed him to pursue a LL.M degree at McGill. Since obtaining his LL.M. in 2002, Futsum has been teaching at the Faculty of Law of the University of Asmara.
He has committed his life to promoting the rights of persons with disabilities, particularly the rights of the visually impaired. In spite of numerous legal and political challenges, Futsum remains committed to carrying his advocacy work forward. He worked for the CHRLP as a Associate Research Fellow for 2013-2014.
Adam Etinson - 2011-2012
In the summer of 2011, Adam Etinson finished a DPhil degree in Philosophy at the University of Oxford. His thesis, entitled "Human Rights and the Problem of Ethnocentrism", defended an epistemological interpretation of the problem of ethnocentrism, and outlined two limited respects in which ethnocentrism can be avoided in moral argument. It was supervised by Professors Jeremy Waldron, John Tasioulas, and Roger Crisp.
During the 2011-2012 academic year, Etinson was a Postdoctoral Fellow at the Centre for Research in Ethics at the University of Montreal (CRÉUM), as well as a Course Lecturer in the Department of Philosophy at McGill University.
Although he works mainly in the philosophy of human rights, he also has research interests in related areas of moral and political philosophy, including theories of liberalism, toleration, cosmopolitanism, and moral epistemology.
Grégoire Webber - 2010-2011
Grégoire Webber is a Lecturer in Law at the LSE. He is a graduate of McGill University with bachelors of civil law and common law and of the University of Oxford with a doctorate in law. Dr Webber clerked for Justice André Rochon of the Quebec Court of Appeal and Justice Ian Binnie of the Supreme Court of Canada. While at Oxford, he held a Trudeau Scholarship and tutored in comparative human rights and convened the Human Rights Discussion Group.
Prior to joining the LSE, Dr Webber was senior policy advisor with the Privy Council Office (the Canadian equivalent to the Cabinet Office), where he advised the Government of Canada on matters of constitutional policy with a focus on electoral and parliamentary reform. Dr Webber is co-founder and Executive Director of the Supreme Court Advocacy Institute, which provides free advocacy advice to counsel appearing before the Supreme Court of Canada. He is a qualified barrister and solicitor with the Law Society of Upper Canada.
Visiting Fellows
Pierre Bosset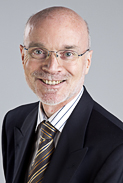 Pierre Bosset is Professor of Public Law at the Université du Québec à Montréal (UQAM). A graduate of the University of Montreal, he holds postgraduate degrees in International Human Rights Law (Essex) and in International Relations (Cambridge). In 1985, Pr. Bosset joined the staff of the Québec Human Rights Commission as legal adviser, then as Head of Research. There, he authored several policy papers on discrimination and human rights issues, including economic, social and cultural rights and the relationship between law and religion. In 2007, Pr. Bosset joined UQAM, where he teaches human rights law, constitutional law and international law. One of his long-standing research interests is how law deals with cultural and religious diversity, notably through concepts such as laïcité and reasonable accommodation. His current research focuses on cultural rights. He was at the CHRLP for 2014-2015.
Christophe Golay - 2013
Christophe Golay holds a PhD in International Law from the Graduate Institute of International and Development Studies in Geneva. In 2013, he was a Visiting Fellow at the McGill Centre for Human Rights and Legal Pluralism.
Christophe has been the Coordinator of the Project on Economic, Social and Cultural Rights (ESCR) at the Geneva Academy of International Humanitarian Law and Human Rights since 2008. He has lectured in many Universities, at the Graduate Institute of International and Development Studies and at the Center for Education and Research in Humanitarian Action in Geneva. His main teaching areas are related to ESCR, the right to food, access to justice for victims of human rights violations, human rights and development, and the work of the UN Special Procedures on ESCR. He has published extensively on these topics, including The Fight for the Right to Food. Lessons Learned (2011) and Droit à l'alimentation et accès à la justice (2011).
From 2001 to 2008, Christophe was Legal Adviser to the first UN Special Rapporteur on the right to food. He undertook missions with the United Nations in many countries, including Brazil, Guatemala, Bolivia, Cuba, Niger, Ethiopia, Bangladesh, India and the Occupied Palestinian Territories. Since 2011, he is coordinating a research project funded by the Swiss Network in International Studies on the impact of land grab on the right to food in Cambodia and Laos.
Yavar Hameed - 2014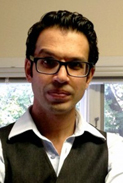 Yavar Hameed practices as a lawyer in the area of administrative law and general civil litigation in Ontario with a focus on the defense of human rights against state and corporate action. Since 2001, Yavar has been actively involved in advising clients in the context of unsolicited CSIS interviews and national security matters. He regularly provides advice to individuals and community-based organizations responding to racial profiling concerns, anti-poverty struggles, police brutality and suppression of political dissent. He successfully repatriated Abousfian Abdelrazik, a Canadian citizen who was arbitrarily detained in Sudan and blocked by Canadian officials from returning to Canada for six years. 
He currently acts as counsel for immigration security certificate detainee Mohamed Zeki Mahjoub. He also acts as counsel for Deepan Budlakoti, a man born in Canada whose citizenship was stripped away by the Canadian government.
He teaches a course in Carleton University's Department of Law and Legal Studies entitled "State, Security and Dissent," which explores the limits imposed upon civil resistance by the state's construction of security in times of peace and war. Along with Jeffrey Monaghan, he is a contributor to the 2012 UBC Press publication, Brokering Access: Power, Politics and Freedom of Information Process in Canada. He is an occasional contributor to the Editorial Board of Voices-Voix. Currently he is researching the problem of structural barriers created by legal training and professional regulation for lawyers in Canada and its impact on the practice of social justice law. He will be visiting the CHRLP Sep-Dec 2014.
Macarena Iribarne - 2011-2012
Macarena Iribarne has worked at the Carlos III de Madrid University since March 2008. Her responsibilities are teaching and research in Jurisprudence, Human Rights (with special emphasis on the rights of women) and Feminist Theory.
She has a "Cum Laude" European Ph. D. in Human Rights from Carlos III de Madrid University. Her thesis, entitled: "Flora Tristán y la Tradición del Feminismo Socialista" (Flora Tristán and the Socialist Feminism Tradition) was awarded the Premio Extraordinario de Doctorado of Carlos III de Madrid University.
She is a member of the Grupo de Investigación sobre el Derecho y la Justicia (Research Group on Law and Justice) and has participated in several research projects in the field of Human Rights. She is currently developing a research project on the enforcement of human rights in private spaces (Drittwirkung) in order to guarantee the effectiveness of women's human rights.
Sofie Johannesson - 2011-2012
Sofie Amalie Johannessen is from Denmark and doing her B.A in Anthropology at Copenhagen University.
Sofie is currently doing an internship at McGill's Centre for Human Rights and Legal Pluralism and plans to continue her studies at Lund University, Sweden, at the Institute of Human Rights.
Previously, she was involved in an international relation project on corruption and equality between Ukraine, Poland, Moldova and Denmark. Also, she worked as a tutor in Guatemala, teaching English and math and helping orphans to get an education and improve their quality of life.  Recently she has been engaged in several NGOs with a focus on asylum seekers, women's and children's rights.
Tetyana Krupiy - September 2016 - September 2017

Tanya's current research project focuses on determining under what circumstances corporation managers, corporate shareholders and Ministry of Defence officials may be held accountable when a lethal autonomous weapons system malfunctions and as a result triggers an international crime.
Previously, she worked on issues concerning the protection of vulnerable individuals.
Geneviève Renard Painter - September 2016 – August 2017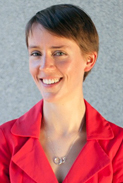 Geneviève Renard Painter is a post-doctoral fellow at McGill University's Faculty of Law, supported by the Fonds de recherche du Québec – Société et culture. She holds a PhD in Jurisprudence and Social Policy from the University of California Berkeley and degrees in common and civil law from McGill University. Admitted to practice law in Quebec, she has worked in aboriginal, constitutional, and human rights law. Her teaching and research interests focus on Indigeneity, legal history, feminist legal theory, international law, and constitutional law.
Geneviève's dissertation and book project explores the transformation of a hard political question into a problem of fundamental human rights. Starting from a Canadian law about Indigenous marriage, the dissertation tracks the gradual invention of a conflict between the equality rights of Indigenous women and the sovereignty of Indigenous nations. When this invented conflict moved from the political arena to litigation, the courts wrote an official version of history, and the law became a language for taming rival Indigenous sovereignties and declaring Canadian state sovereignty to be complete. Geneviève's& post-doctoral project moves to the 19th century and to the role of competing understandings of temporality in the development of laws about belonging in Canada. She is currently researching the relationship between law, time, and language in a selection of 19th century Canadian legal processes about race, gender, sexuality, and land.
Thun Saray - 2016-2017
Thun Saray studied economics during the 1970s at the University of Phnom Penh and worked at the Sociology Institute during the following decade. He is founder and President of ADHOC, the first human rights advocacy NGO in Cambodia. ADHOC has been protecting and promoting human rights since its inception in 1992.
ADHOC is also a pioneer in opening the political space for civil society organizations in Cambodia, enabling new NGOs to emerge and flourish after the Khmer Rouge and communist regimes. He plays an integral role in Cambodian civil society. Indeed, Thun Saray is founder and Chair of the Board of Directors of the Cambodian Human Rights Action Committee (CHRAC, a coalition of Cambodian Human Rights NGOs), the Committee for Free and Fair Elections in Cambodia (COMFREL, a coalition of Cambodian electoral monitoring NGOs), and a former member of the Board of many other NGOs.
Every year, he coordinates and acts as an editor of many thematic reports on human rights published by his organization. Thun Saray has twice been a political prisoner in Cambodia (1975-1976; 1990-1991), including once under the Khmer Rouge regime. For more than 20 years, Thun Saray has been a tireless advocate for rights and civil liberties in Cambodia.
Iyiola Solanke - 2014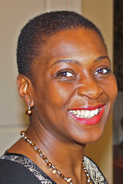 Iyiola Solanke is a Senior Lecturer in the School of Law at the University of Leeds, a Visiting Professor at Wake Forest University Law School and an Associate Academic Fellow of the Honourable Society of the Inner Temple. Prior to this she was a Jean Monnet Fellow at the University of Michigan Law School and a Research Fellow at the European Institute, London School of Economics.
At the School of Law, she leads the LLM module on Alternative Dispute Resolution and also teaches EU Law and Discrimination Law. Her research interests also fall in the fields of EU law, equality law and diversity in judicial institutions, and she conducts empirical legal research in these areas. She writes on anti-discrimination law theory and concepts; intersectionality; independence and diversity in judicial institutions; comparative social action and legal change.
With Matrix Chambers, she organizes an international forum investigating black experiences of policing in the EU and works with Inner and Middle Temples to host events in Leeds for the Temple Women's Forum which aims to support and inspire women in all branches of the legal profession. In 2015, she will organise with the British Academy a conference celebrating the 50th Anniversary of the first British Race Relations Act 1965.
Publications include Making Anti-Racial Discrimination Law: A Comparative history of Social Action and Anti-racial Discrimination Law (Routledge-Cavendish 2009), The Cambridge Yearbook of European Legal Studies (co-editor, Volume 14, 2011-12) and articles on internsectionality in the Modern Law Review and the Industrial Law Journal, as well as bibliographic entries (section on anti-discrimination laws in the Wiley-Blackwell Encyclopedia of Race, Ethnicity and Nationalism, forthcoming, 2014). Iyiola also writes regularly on EU migration and citizenship at EUtopialaw.
Aurore Schwab - 2013-2014
Aurore Schwab has been invited by the McGill Centre for Human Rights and Legal Pluralism as a Visiting Fellow (2013-2014). In this regard, she has been awarded a scholarship by the Swiss National Science Foundation.
She is a PhD Candidate in the Department of History of Religions at the University of Geneva, Switzerland, where she received her MA. She is conducting research supervised by Professor Francesca Prescendi, historian of religion, University of Geneva, and Professor Isabelle Schulte-Tenckhoff, anthropologist, Graduate Institute of International and Development Studies, Geneva. She is analyzing how the United Nations addresses the question of honour killings in terms of religion, tradition, and culture, with an emphasis on the role of Special Rapporteurs, the Commission on the Status of Women, and the CEDAW.
She is the author of "Le crime d'honneur: entre mythe et réalité" in: Sacrifices humains: dossiers, discours, comparaisons, Bibliothèque des Hautes Etudes, Brepols, Paris, 2013. Moreover, she collaborated on the book edition Victimes au féminin, Georg, Genève, 2011. Since 2007, she has been an editorial board member of Asdiwal, Revue genevoise d'Anthropologie et d'Histoire des religions.
Cassandra Steer - September 2016 - September 2017
Dr. Cassandra Steer is the Executive Director of Women in International Security (WIIS) Canada, and a Wainwright Fellow at the McGill Faculty of Law. Formerly she was the Executive Director of the McGill Institute of Air and Space Law, and her current main research interest is the application of the law of armed conflict to military uses of outer space. Prior to coming to Canada at the beginning of 2015, Cassandra was a Junior Professor at the University of Amsterdam in the Netherlands for 8 years, teaching criminal law, international criminal law, public international law, and legal research methods.
She holds a B.A. (Philosophy) from the University of New South Wales, undergraduate and LLM degrees in Dutch Law and International Law from the University of Amsterdam, and a PhD in International Criminal Law. She has interned at the International Criminal Court under Judge Navi Pillay in 2004, and been a Visiting Researcher at universities in Argentina, Canada, Germany and the USA, where she was also a Fulbright Scholar.
Currently Cassandra Steer is the member for Canada on the International Law Association Space Law Committee, the Secretary of the IAF Space Security Committee, and a member of the International Institute of Space Law, Women in Aerospace, the Centre for International Peace and Security Studies, the NATO Association of Canada, and the International Society for Military Law and the Law of War.
Benedict Wray - 2011-2012
Benedict Wray graduated in Law from the universities of King's College London and Paris 1 Panthéon Sorbonne.
After becoming a barrister of the Middle Temple he won a PhD scholarship to attend the European University Institute in Florence, Italy. His research focuses on the legal regulation of transnational corporate harm, with particular emphasis on normative conflict and the role of justice and human rights.
He is the co-author of 'Corporations and Social Environmental Justice: The Role of Private International Law' (with Claire Staath, EUI WP LAW 2012/02), and 'False Extraterritoriality? Municipal and Multinational Jurisdiction over Transnational Corporations' (with Rosa Raffaelli, forthcoming, Human Rights and International Legal Discourse, 2012). In addition to his research interests, he is currently the editor-in-chief of the online, EUI-based, peer-reviewed journal, the European Journal of Legal Studies (www.ejls.eu).
Banting Postdoctoral Fellows
Jean-Baptiste Jeangène Vilmer - 2011-2012
Jean-Baptiste conducts interdisciplinary research on the theory and ethics of international relations and on international public law. In particular, he studies the ethics and laws of war, international humanitarian law, and international criminal law.
Jean-Baptiste holds degrees in three different disciplines: philosophy (BA, MA, PhD), law (LLB, LLM), and political science (PhD). He has studied at the Sorbonne, the Université de Montréal, Oxford University, McGill University, Yale University, the Universiteit van Amsterdam, and the École des Hautes Études en Sciences Sociales (EHESS, Paris). His doctoral thesis, Au nom de l'humanité ? Histoire, droit, éthique et politique de l'intervention militaire justifiée par des raisons humanitaires (2009), has received three awards in Canada and France.
He has taught at the Université de Montréal and Sciences Po Paris. Before coming to McGill, he was a Lecturer in international relations at the Department of War Studies, King's College London. He has published a dozen of books on topics including reparations to victims before the International Criminal Court (PUF, 2009), the dilemma of peace and justice and the relations between the International Criminal Court and the Security Council (Presses de Sciences Po, 2011), humanitarian intervention (PUF, 2012, prefaced by Hubert Védrine) and the ethics of international relations (PUF, 2012, prefaced by Stanley Hoffmann). A former Attaché to the French embassy in Turkmenistan, he is also the author of two books on this central asian dictatorship.
He now holds a Banting Postdoctoral Fellowship, under which he is conducting research on the ethical and legal consequences of the changing nature of war in the 21st century, and in particular on autonomous military robots.
Personal website: www.jbjv.com
Rathlyn Disability & the Law Program Coordinators
Mélisande Charbonneau-Gravel - 2017-2018 Coordinator
Mélisande C. Gravel est étudiante en troisième année à la faculté de droit de McGill. Très engagée dans les communautés locales, elle s'intéresse particulièrement aux enjeux concernant les personnes en situation de handicap.
Elle a travaillé à la Ressource pour personnes handicapées en Abitibi-Témiscamingue et le nord du Québec, un organisme aidant les personnes en situation de handicap qui sont également en situation précaire.
Au cours des deux dernières années, elle a aussi été membre active du Disability and the Law portfolio du Human Rights Working Group de la Faculté.
Meghan Pearson - 2017-2018 Coordinator
Meghan is a second year law student at McGill University. She previously completed a Bachelor of Arts in Journalism from Concordia University. She has focused much of her community-engagement work on facilitating accessto crucialservices. She is a research assistant for Voices-Voix, and has worked for both AIDS Community Care Montreal and the Legal Information Clinic at McGill.
Simone Cavanaugh - 2016-2017 Coordinator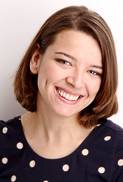 Simone is a fourth year law student completing a major in International Human Rights and Development at McGill University as a Loran Scholar. She has recently completed a human rights internship at the Disability Federation of Ireland and the Center for Disability Law and Policy at the National University of Ireland in Galway. Simone is also Equity Commissionner for the Student's Society of McGill University and a Coordinator of Women in House McGill, a program that seeks to encourage female participation in Canadian politics.
Simone has been a disability rights advocate since a very young age. She is a Childhood Arthritis spokesperson for the Arthritis Society, was the coordinator of the Kids on the Move Camp for children with rheumatological diseases and Viomax, a weekend activities program for children with special needs. Simone is also the founding director of Pivot International, a non-profit organization that provides adapted equipment and access to medical services for children with disabilities in Nicaragua with the goal of helping them achieve their full potential. Simone is eager to forge collaborations and plan an innovative and exciting year for the Disability and Human Rights Initiative.
Melissa Moor - 2016-2017 Coordinator
Melissa is a third year law student at McGill University. She previously studied education at Queen's University and political science at the University of Ottawa. Before beginning at McGill, Melissa worked for the House of Commons and participated in the Canadian Political Science Association's Parliamentary Internship Program. She has also worked in policy at Universities Canada. At the Faculty, Melissa is a member of the 2017 Wilson Moot team, a tutorial leader for first year students and a part of the Law Peer-to-Peer Support program.
Melissa has a long-standing interest in disability rights and has worked for the Canadian Autism Spectrum Disorder Alliance and the student-run Centre for Students with Disabilities at the University of Ottawa. She is a long-time Best Buddies volunteer and worked with youth with disabilities for several summers at Easter Seals Ontario's Camp Merrywood. Melissa looks forward to continuing to learn about disability law through the 2016-2017 Disability and Human Rights Initiative.
Alizeh Ladak - 2015-2016 Coordinator
My passion lies at the intersection of women's rights and disability rights. I have a Bachelors degree in International Development and Globalization from the University of Ottawa and am currently a 2nd year law student at McGill. My interest in disability rights began when I volunteered with the special needs class in my high school. I then proceeded to teach a weekly yoga class to adults with mental and physical disabilities. I have also worked at the Lyndhurst Centre for spinal cord injury in Toronto. All of these experiences brought me great joy and taught me how to communicate in unconventional ways.
These experiences also demonstrated to me the inequalities and particular challenges faced by this population. I was happy to be participating in the Aisenstadt/Disability series last year! In my free time I enjoy playing sports (especially hockey), going to concerts and travelling. After law school, I plan on pursuing a career in international human rights law. I was an Aisenstadt Fellow at the Centre before becoming a Rathlyn Fellow for 2015-2016.
Iñaki Navarrete - 2015-2016 Coordinator
Iñaki is a fourth year law student at McGill University whose interests lie in human rights advocacy, disability rights and litigation. Before law school, he studied at Collège Stanislas, which he successfully represented in various philosophy and debate competitions.  At the Faculty of Law, he currently serves as Senior Editor with the McGill Journal of Law and Health and as Teaching Assistant in Advanced Civil Law Obligations. In pursuing his passion for oral advocacy, he recently represented McGill at the Charles-Rousseau International Law Moot Competition, where his team's factum was ranked third overall.
His interest in disability rights began with his internship at Disability Rights International (DRI) in Mexico. He drafted and submitted the merits in the "Federico Mora" case on behalf of people with disabilities detained in Guatemala's Federico Mora psychiatric institution. Iñaki filed this case with DRI in Washington, before the Inter-American Commission of Human Rights. He hopes that this case will set a new precedent in challenging the segregation faced by people with disabilities in Latin America. As such, he looks forward to the opportunity of working on the Disability Seminar Series as a way to promote disability rights through education. Iñaki was an Aisenstadt research fellow before becoming a 2015-2016 Rathlyn Fellow.
Steve Payette, 2014-2015 and 2015-2016 Coordinator
Steve is a BCL/LLB 2016 candidate. He has a MA in Communication from the University of Ottawa and also holds a BA in Communication & Cultural Studies from Concordia University.
His research interests concern conceptualizing Law as a communicative process; semiotic translation; and the (missing) embodiment of normative thinking. He endeavors to become a Quebec Notary and has interned with the Center for Law and Aging.
Izabella Karapetyan, 2014-2015 Coordinator
Izabella is a BCL/LLB 2016 candidate. Originally from Armenia Izabella holds a B.C.L., Licence en droit and LLM from French University in Armenia in collaboration with Universite Jean-Moulin Lyon 3. She also has a Masters in critical disability studies from York University in Toronto.
She has extensive international and Canadian experience in employment and human rights. Izabella also has published brochures on employment and education for people with disabilities, and worked as a consultant for World Vision USA and World Vision Canada.
Margery Pazdor, 2014-2015 Coordinator
Margery is a third year BCL/LLB student at McGill. Before starting law school, she spent two years working on a class action law suit representing former residents of an institution for people with disabilities.
She holds a Bachelor of Science in Biochemistry and a Bachelor of Arts in French at Memorial University of Newfoundland, along with a Master of Arts in European Studies from the University of British Columbia.
Nicholas Caivano, 2013-2014 Coordinator
Nicholas Caivano holds a BCL/LLB from the Faculty of Law at McGill and a BCom from the Faculty of Management. He researches in the areas of international law and human rights.
He has served as a law clerk at the Quebec Superior Court and as an editor for the McGill Law Journal.
Nicholas has worked for a major Canadian law firm and an international non-profit in New York, and has assisted leading counsel before the Supreme Court of Canada.
He is an associate with the Rule of Law and Economic Development Research Group (ROLED) and has also held an Aisenstadt Fellowship at the Centre for Human Rights and Legal Pluralism.
Aisenstadt Student Researcher
Thanks to a generous gift from the Nussia & André Aisenstadt Foundation, the CHRLP was able to support Aisenstadt Student Research Fellows from 2011 to 2013.
Aisenstadt Fellows provided assistance to the CHRLP to further its mandate as a centre for research and action on human rights and legal pluralism.
Fellows were involved in current Centre projects such as the compilation and editing of publications, the development of clinical legal education programs, on-going research projects, and the planning of seminar series and conferences.
Stephanie Chow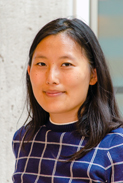 Stephanie Chow is an LL.M. candidate inside the Institute of Comparative Law at McGill University. She has an LL.B. (honours) and a B.A. in international politics from the University of Melbourne, Australia. After completing her law degree, she spent four and a half years with Transparency International undertaking research on anti-corruption and good governance in the Asia Pacific region. From 2011 to 2014, she was based with Transparency International in Vietnam. Stephanie has also worked on a wide range of issues in human rights law. She previously worked as legal case worker for asylum seekers applying for refugee protection in Australia and has worked for Oxfam Australia and Amnesty International. She is also co-founder of Madame Tây, which works with tailors and entrepreneurs in Senegal and Vietnam to address human rights issues in the garment industry. Madame Tây provides a platform for people to trace their garment's origins back to the individual tailor and learn about the story of its production.

Stephanie's research interests include the intersection between law, economic development and the reconciliation of traditions. Her LL.M thesis undertakes a comparative study between the adoption of rule of law in China and Vietnam against the broader backdrop of the rule of law paradigm in international development.
Valentine Fau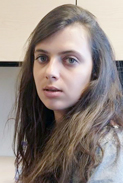 Valentine has been a Ph. D. candidate in Law at the Université de Montreal since 2014. Prior to joining this doctoral program, Valentine studied at the Université de Toulouse (Bachelor in Law), specialized in International, European and Comparative Law. Then, she integrated the Institute of International Humanitarian Law in Aix-en-Provence, where she graduated with a Master's degree in "Protection of individuals and Human Security" (Protection des personnes et sécurité humaine). She realized a research work about « the difficult balance between need for protection and need for freedom in the approach of the international children rights". She has also obtained a superior degree on international legal studies for human rights (diplôme d'études supérieures D'Université de Juriste internationaliste de Terrain pour les Droits de l'Homme appliqués).
She is interested in Human Rights, Humanitarian law, as well as the relationship and interaction between the law and the social sciences. In addition to her studies, Valentine enhanced her knowledge of Children Rights by realizing internships. One of them was in Geneva for Humanium, an NGO specialized in the promotion and respect of Children Rights. She also worked in Madagascar in the area of the public health.
Her research project focuses on the question of the adaptability of the law to the social and human realities in the case of children issues, and according to an interdisciplinary approach. She is being supervised by Professor Violaine Lemay, within the Centre de Recherche en Droit Public.
Chloé Normand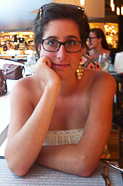 In my university studies, I started a bachelor's degree in elementary school teaching (2009-2011) for which I also worked as a substitute teacher in a school on the south shore of Montreal. I then changed field and started a bachelor's degree in International Relations and International Law, which I finished in 2014 with a term in Urugay. I am now doing a Law degree at the University of Montreal.
During my studies, I accomplished a few projects. I was a part of the CIDDHU which is the International Clinic for Human rights defence at the University of Quebec in Montreal (UQÀM) for which I was paired with a lawyer and another student. During the semester, we worked in partnership with an organism in Mexico that was fighting for migrant rights who travelled from Central America to the United States, through Mexico. We worked on a complaint to the Inter American Human Rights Commission from a few families whose family members rights were violated in Mexico during their journey crossing that country to reach the United States.
When I started my bachelor's degree in Law at the University of Montréal, I got involved in the Pro Bono Student's Canada program for which I got assigned a project in the LGBT community. I also did a small research project for CARL (Canadian Association for Refugee Lawyers) in immigration law and criminal law.
Raphael Vagliano
Raphael just finished his 3L year in the B.C.L./LL.B. Program at McGill University. He also holds a BA in Political Science from Columbia University. Prior to beginning law studies, spent a year as a CASA fellow at the American University in Cairo. Before then, he lived in Syria, where he worked as a journalist and teacher, in addition to interning at the Office of the United Nations High Commissioner for Refugees.
Since beginning law school, he has continued to be involved in immigration and refugee law issues through founding McGill's first chapter of the Iraqi Refugee Assistance Project and completing a clinical placement at the Just Solutions Clinic. He has also gained experience in international human rights and humanitarian law through interning at Human Rights Watch, participating at the Clinique internationale de défense des droits humains de l'UQAM, and working as a legal attaché at the delegation to the UN of the International Committee of the Red Cross. His current research interests lie primarily in international human rights law, international humanitarian law, and international criminal law.
Isabelle Bourgeois, 2013 
Isabelle Bourgeois is currently a Master student in International Law at Université de Montréal. She was also granted a scholarship to study at the University of Geneva to attend seminars on international and cultural heritage law. She participated to the CEDAW for Change Institute organized by the Centre for Women's Studies in Education, University of Toronto.
Isabelle worked on issues related to women's rights and cultural diversity in numerous institutes worldwide including the Center for Human Rights and Global Justice of New York University School of Law, the Commonwealth Human Rights Initiative in Delhi, etc. She was involved as a researcher and a volunteer within different organizations advocating and promoting human rights such as Equitas and International Clinic for the Defense of Human Rights. Because of this, Isabelle was granted many awards and scholarships including Student Excellence Award of the Shastri Indo-Canadian Institute, the Undergraduates AVENIR Personality Award and the Students for Development Scholarship.
Her research interests are legal pluralism, anthropology and women's rights. Her thesis project studies more specifically the intersections between the Convention for the Elimination of all forms of Discrimination Against Women, the Indian 2005 Protection of Women Against Domestic Violence Act and the Indian cultural and social norms regulating the responses to acts of domestic violence.
Azinatya Caron-Paquin, 2013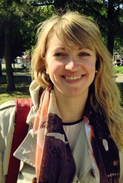 Azinatya Caron-Paquin is an LLM candidate at the Faculty of Law of University of Montreal. She is specializing in international law, mostly focusing on human rights issues.
In 2012, she graduated from the University of Quebec in Montreal with a bi-disciplinary degree in International relations and international law. While she was pursuing her Bachelor degree, she got involved in UQAM's International Clinic for the Defense of Human Rights.
Her research interests converge on children rights, immigration matters, civil liberties, Azinatya is currently working on a thesis concerning Canadian juvenile justice through an international law lens.  
Cécile Capela, 2013 
Cécile is a BCL/LLB candidate from Reunion Island, France. She holds a Bachelor of Political Science (Hons) & Philosophy with a focus on political theory from McGill, and has also studied at the University of Western Australia.
In her last year of undergraduate studies, she was a fellow student of McGill's Research Group on Constitutional Studies (RGCS), and in her first year of law school, she was the research assistant of Prof. Vincent Forray. In this position, she engaged in a dialogue between law and philosophy, reflecting on the questions of responsibility, uncertainty and risk. Cécile is committed to an interdisciplinary and critical approach in legal and human right research -- drawing from Architecture, Literature, Philosophy, Psychology and other disciplines. 
Besides, Cécile is dedicated to advancing social justice. Last year, she worked pro bono to defend access to legal aid, and volunteered at various legal clinics. This summer & fall, she is interning at the Mile End Legal Clinic.
Miatta Gorvie, 2013 
Miatta, BCL/LLB'14, studied international development at the University of Ottawa before coming to McGill Law.
She has worked on human rights issues in a number of institutional settings, including placements with the federal ministries of immigration and aboriginal affairs, a class action litigation firm, and legal clinics serving poor people with disabilities in Kampala and the low-income, immigrant communities in the Parc-Extension neighbourhood of Montreal.
Miatta is interested in interdisciplinary understandings of human rights in East and West Africa, especially the intersections of law, anthropology, and political economy. She enriched her studies in international human rights during her final semester away at Vrije Universiteit Amsterdam in the fall of 2013.
Stéphanie Hachez, 2012
Stéphanie Hachez graduated from the University of Montreal in 2012 with a degree in law.
Her interests are public international law and immigration law. She has been published in International Legal Perspectives.
Stéphanie also holds an International Baccalaureate degree in Natural Sciences from André-Laurendeau College.
Audrey Mocle, 2012 
Audrey Mocle is a first-year LLB/BCL candidate from Toronto, Ontario. She holds a Bachelor of Commerce with a focus in the Social Context of Business from the Desautels Faculty of Management at McGill and a Master's in Human Rights from the London School of Economics.
Audrey is also a Senior Editor for the McGill Journal of Sustainable Development Law and Policy.
Her research interests include the impact of corporations on human rights and environmental protection.
Benjamin Prud'homme, 2012 
Benjamin Prud'homme is a Master's student at the Faculty of Law at Université de Montréal, from which he obtained his LL.B. in 2011. He also received a scholarship to study at Oxford university, where he attended international law seminars.
Benjamin co-founded and co-presides Projet Rafiki, a non-profit organization working in Tanzania which focuses on critical approaches to international cooperation.  He was the recipient of a Forces Avenir award in 2011 and was selected to be a part of the International francophone finals of the Jean Pictet Competition in international humanitarian law.
His current work focuses on interdisciplinarity, legal pluralism, epistemology and pedagogy in Law faculties. Benjamin's published work ranges from many subjects including human rights and pluralism, honour killings, law and pedagogy, interdisciplinarity and international cooperation.
Rouba Al-Salem, 2011
Rouba Al-Salem is a PhD student at the Faculty of Law, University of Montreal. She has an undergraduate degree in International Relations (American University in Cairo), and holds a Master of Arts in Middle East Politics (Exeter University ), along with a Master of Law in Public International Law (London School of Economics and Political Science).
Her professional experience is focused in the area of human rights legal research, advocacy, and training. In the past, she was involved in various local and international non governmental organizations working either in, or on the Middle East, (such as Al-Haq, the Ford Foundation, and the UN High Commissioner for Human Rights).
Her Phd thesis relates to the Israeli High Court of Justice and the Palestinians in the Occupied Territories.
Myriam Dumont Robillard, 2011 
After obtaining a bachelor degree in International Studies (Distinction, 2004) and her LLB (Distinction, 2009), Myriam Dumont Robillard is now pursuing a LLM at University of Montreal. She is also a member of the Quebec Bar since 2010.
Myriam's involvement in community work with caregivers in Montreal lead her to research on the regulation of domestic workers in both Canadian and International perspectives. As an Aisenstadt Fellow, she currently works at the Centre on the Equality and Community Initiative, a new project seeking to develop a framework to address systemic inequalities faced by community-based organisations in our society.
Besides the relation between community work and the law, Myriam's other areas of research and interest include labour law and the ILO, feminist legal theory, international humanitarian law as well as migration and refugee law.
Sara Ross, 2011 
Sara Ross completed her BCL/LLB program with a major concentration in Commercial Negotiation and Dispute Resolution at McGill University. She served as Editor-in-Chief for Volume 56 of the McGill Law Journal and Book Review Editor for the McGill International Journal of Sustainable Development Law and Policy. Her two prior degrees are a BA in French and Spanish language, literature, and culture from the University of Alberta, and an Honour's BA in anthropology and archaeology from McGill University.
Following graduation Sara started clerking for the Federal Court of Canada under Justice Luc Martineau. Her current areas of research interest include Latin America, cultural heritage issues, and the use of alternative dispute resolution to resolve intercultural conflicts.
---
Interns
Laura Cullell - CHRLP Intern, September-December 2017
Laura Cullell is a Master's graduand in the final stages of her M.A. in International Law and Human Rights from the U.N. Mandated University for Peace in Costa Rica. She has completed the academic portion and was elected Valedictorian for her Graduating Class.
Laura has received training in International Law, Human Rights Monitoring, UN Systems, Foreign Relations, and Humanitarian Field work. She has also received certificates of completion for courses related to the International Labour Organization, United Nations High Commissioner for Refugees, and the International Committee of the Red Cross. During her time at UPEACE, she was responsible for running the Annual Model UN Conference where she coordinated with international universities, UN institutions, and Foreign Embassies in promoting Peace Through Diplomacy.
A Tica native, Laura immigrated to Canada with her mother and brother from Costa Rica. She has lived in France, Peru, Costa Rica and Canada and speaks three languages. She obtained her B.A. in French Studies from York University where she discovered her love of literature and puns. She has spent the last few years working as a legal professional in the private sector, and at the Ontario Ministry of the Attorney General.
Laura has a great interest in transnational cybercrime, the ever-evolving digital landscape, and the use of the Dark web as a tool for propagating cybercriminal activity. She is currently completing a certificate as a Cybercrime Specialist from Humber College.
Throughout her career, Laura has gained a great appreciation for human rights in a global context and is very excited to intern at the Centre for Human Rights and Legal Pluralism. She will be interning September to December 2017.
Quinter Faith - CHRLP Intern, January-February 2016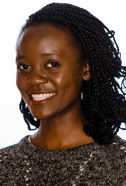 Quinter comes to the CHRLP as a MasterCard Foundation Scholar from Kenya. She is currently an undergraduate student at the McGill Faculty of Arts, in her third year of a double major in Economics and Political Science.
Quinter's academic interests lie in the role of law in development and human rights. Before coming to the CHRLP, Quinter interned at the International Development Advisory Services department at KPMG Kenya, and was actively involved in organizing a competition that was aimed at encouraging start-ups and existing private companies to apply for funding to either set up or scale up their operations in rural sub-Saharan Africa, with the aim of providing affordable, innovative services to those who were initially unable to access them. Most recently, she has worked as a research assistant in a University of Oslo-led research project that aimed to demonstrate how little women (though they are the primary users of energy in Sub-Saharan Africa) are involved in the decision-making process in the energy sector, and are rarely involved in the management of the production process. It is hoped that the findings from that project will inspire legal frameworks that better integrate women in the decision-making process and management.
During her internship at the CHRLP, Quinter will be assisting with event planning, particularly with respect to the Centre's aboriginal initiatives, as well as general logistical and administrative support. At the end of her internship with the CHRLP, Quinter will be going to China as part of the Li Ka Shing Exchange Award Program at Shantou University.