Watch: CSPC 2017 Interview with O'Brien Fellow Fayyaz Baqir
---
Warnings from the Rohingya
On March 1, 2018 the CHLRP hosted a conversation between the Hon. Bob Rae, Canada's Special Envoy to Myanmar, and Professor Payam Akhavan. Mr. Rae discussed his Interim Report to the Government of Canada, which covers the humanitarian crisis in both Bangladesh and Myanmar as a result of the recent exodus of  Rohingya refugees into neighbouring Bangladesh. You can listen to this talk on McGill's Lecture recording system.
John Humphrey Lecture in Human Rights with Professor John Borrows
Distinguished Visiting Tomlinson Professor John Borrows gave a talk on Indigenous Rights as Colonialism: UNDRIP and Canada's Constitution on January 31, 2018. You can listen to his talk on McGill's Lecture recording system.
Wallenberg Lecture with Justice Rosalie Abella
The Hon. Rosalie Silberman Abella, Justice of the Supreme Court of Canada, gave the annual Wallenberg Lecture on November 13, 2017. She was introduced by the Hon. Irwin Cotler. Read more. See our Facebook photo album or listen to her talk on SoundCloud.
Women as Drivers of Solutions in Displacement
On November 3, 2017, High Commissioner Filippo Grandi and poet-activist Ketty Nivyabandi explored the leadership of women in finding solutions to displacement in a talk moderated by journalist Sally Armstrong. You can now listen to their conversation on SoundCloud.
---
Congratulations, François Crépeau
The Faculty of Law and the Centre for Human Rights and Legal Pluralism (CHLRP) are pleased to announce that CHRLP director François Crépeau has been appointed to Belgium's International Francqui Professor Chair in Social Sciences for 2017-2018. This significant appointment adds the name of Professor Crépeau to the prestigious list of former Chair holders, which includes several Nobel Prizes as well as eminent intellectuals such as Michel Foucault. Endowed in 1932, the Francqui Chairs allow Belgian universities to host eminent, internationally-renowned researchers. During his six-month stay, he will notably be giving public lectures at each of the six universities who supported his nomination.
Bon voyage, François!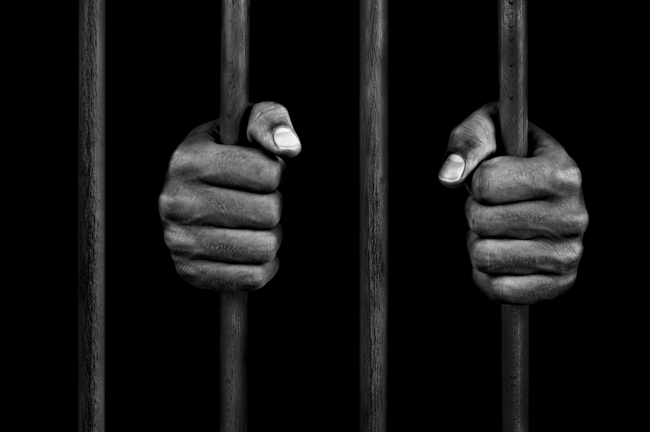 Scholars at Risk offers refuge – and a voice – to persecuted scholars
The McGill Reporter, Monday, June 19, 2017
"Ally," as he must be known, is one of thousands of academics facing persecution, torture and death around the world. While he once feared for his life in his home country in South Asia, today, he has found refuge at McGill as part of the Scholars at Risk program (SAR), for which Professor Nandini Ramanujam, Executive Director of Centre for Human Rights and Legal Pluralism, serves as  McGill's representative. Keep reading...
Reports on the UN Convention on the Rights of Persons with Disabilities.
In April 2017, the UN Committee on the Rights of Persons with Disabilities (CRPD) published its concluding observations on the initial report of Canada. In advance of the Committee's meeting, the Centre for Human Rights and Legal Pluralism published a shadow report examining the current state of protection of the right to legal capacity for persons with disabilities in Canada, and offering recommendations.
Download:

CHLRP report submitted to the UN CRPD, April 2017

UN CRPD - Concluding observations on the initial report of Canada, April 2017
---
The continuing relevance of human rights
Human rights evoke concern with the lives of individuals and the well-being of communities. Relevant to our understanding of history, the present, and inter-generational justice, human rights have been on institutional, legislative, constitutional, and international agendas, and have been embraced by diverse social movements in countries all over the world. Human rights concepts have been relied upon in efforts to promote peace, cooperation, and intercultural dialogue.
Plurality in a globally connected world
Human rights concepts are increasingly being applied in diverse social and cultural contexts, reflective of a legally plural world. This plurality prompts new thinking about the relationship between law and society. Connecting the study of human rights to legal pluralism brings to light the importance of multiple legal and normative orders, ethical inquiry, local knowledge, individual and systemic relationships, and social power within the institutions and communities of civil society.
An innovative legal and interdisciplinary approach
The Centre for Human Rights and Legal Pluralism is a focal point for innovative legal and interdisciplinary research, dialogue, and outreach on human rights and legal pluralism. The Centre's mission is to provide students, professors and the larger community with a locus of intellectual and physical resources for engaging critically with how law impacts upon some of the most compelling social problems of our modern era.