On this page:
Associate Fellows
O'Brien Fellows in Residence
O'Brien Graduate Fellows
Visiting Fellows & Scholars
Associate Fellows
Edit Frenyó
Edit Frenyó is currently a Hauser post-doctoral Global Fellow affiliated with NYU's Center for Human Rights and Global Justice. Her teaching and research experience include transnational family law, migration, welfare and social policy. Edit holds a JD from the University of Szeged (Hungary), an LL.M. from Boston College Law School and an SJD from Georgetown Law. Prior to joining NYU, Edit was a Steinberg Post-Doctoral Fellow in Migration Law and Policy (2018 – 2020), at McGill University Faculty of Law, affiliated with the CHRLP and working closely with Prof. François Crépeau.
Edin Hodžić
Edin Hodžić (DCL 2014) is co-founder, Director and Head of Public Law Program at Analitika – Center for Social Research from Sarajevo, a leading think-tank in Bosnia and Herzegovina. He holds a DCL from McGill University, LLM from the University of Oxford and BA in Law from the University of Sarajevo. Previously, among his several professional engagements, Edin worked on war crimes cases at the Prosecutor's Office of Bosnia and Herzegovina, and was Editor-in-Chief of
The Pulse of Democracy
(
Puls demokratije
), an online publication on legal and policy issues in BiH published by Open Society Fund Bosnia and Herzegovina. He worked on a number of research projects and published several books, papers and research reports in the broad field of public law, including a co-edited volume on media and minorities in South-East Europe, and a book on constitutional reform in Bosnia and Herzegovina. He acted as a consultant on numerous occasions, advising the government and international organizations alike. Recently, Edin advised UNDP and the BiH Council of Ministers in the course of drafting a comprehensive transitional justice strategy for Bosnia and Herzegovina.
Edin's research interests mostly lie in the fields of constitutional law and international human rights law, but he also remains committed to combining insights from political science and political theory. He is particularly focused on exploring the theory and practice of collective and minority rights and complexities of transitional justice.
Rodziana Mohamed Razali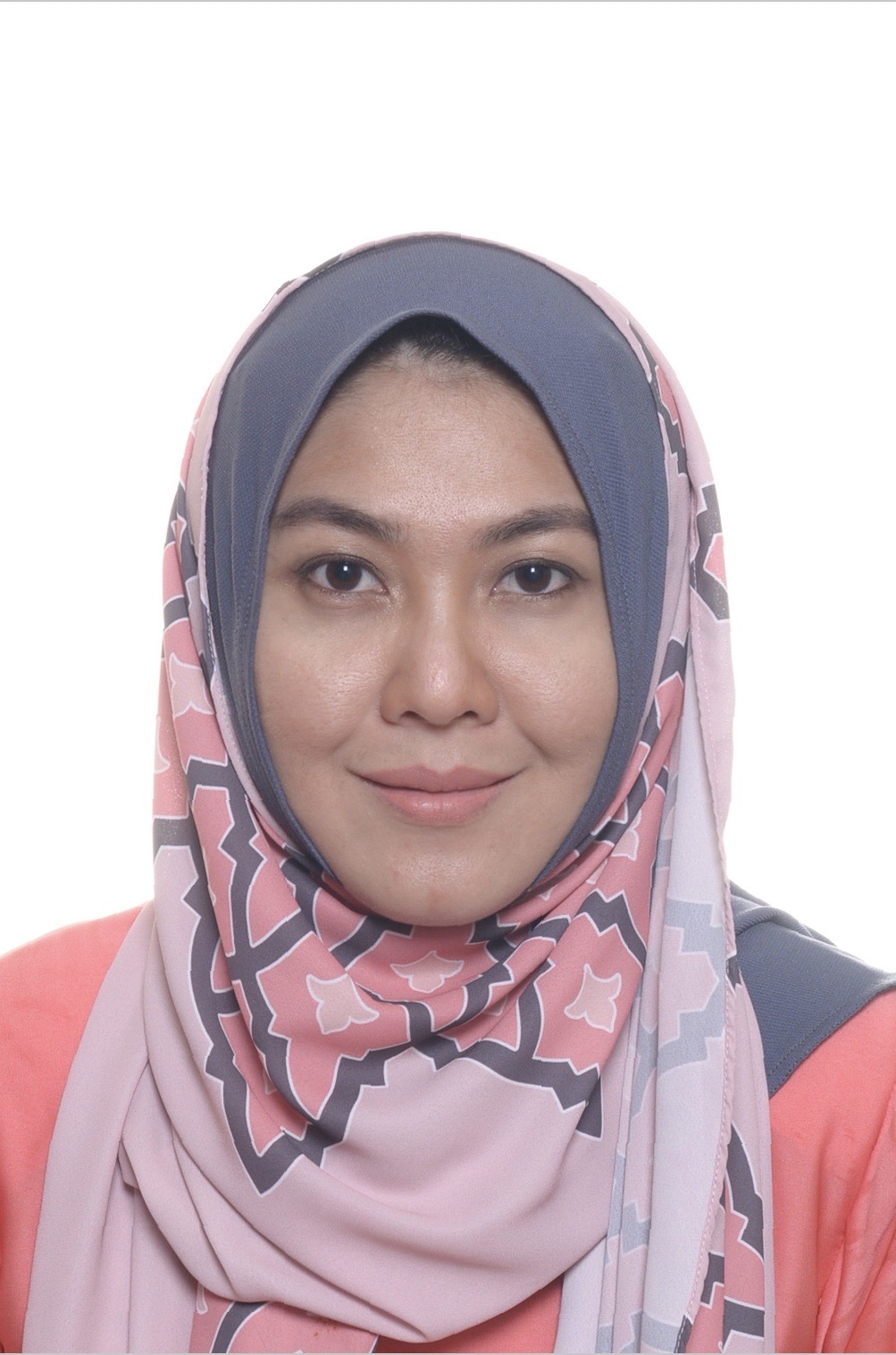 Dr. Rodziana Mohamed Razali holds a PhD from the National University of Malaysia and an LL.M from the University of Melbourne. From 2018 to 2019, she was attached to McGill's Centre for Human Rights and Legal Pluralism as a Steinberg Post-Doctoral Fellow in International Migration Law. She was previously in the Malaysian Judicial and Legal Service and currently is a senior lecturer at the Islamic Science University of Malaysia. Other than migration law and policy, her research interests focus on the intersection between birth registration, legal identity, prevention of statelessness and rights of the minorities, including refugees and migrants. In 2018, she was appointed as a co-researcher to provide a consultancy service on Analysis of the Situation of Children and Women in Malaysia (2018), a project with UNICEF Malaysia. She has recently been engaged by the Government of Malaysia as a lead consultant to undertake a research to re-evaluate specific policies addressing temporary work permit holders in Malaysia and by UNICEF Malaysia to assess gaps in birth registration for children affected by migration in Peninsular Malaysia. In the course of her research, she has worked closely and collaborated with UNHCR Malaysia, UNHCR Regional Bureau for Asia and the Pacific and the Peter McMullin Centre on Statelessness on various talks, trainings and projects.
---
O'Brien Fellows in Residence
Kristen Lyons - September 2022 - November 2022
Professor Kristen Lyons is a public intellectual with over twenty years experience in research, teaching and service that delivers national and international impacts on issues that sit at the intersection of sustainability and development, as well as the future of higher education. Trained as a sociologist, Kristen is comfortable working in transdisciplinary teams to deliver socially just outcomes, including for some of the world's most vulnerable communities. Kristen works regularly in Uganda, Solomon Islands and Australia, and her work is grounded in a rights-based approach. In practice, this means centering the rights and interests of local communities, including Indigenous peoples, in her approach to research design, collaboration, and impacts and outcomes. Kristen is also a Senior Research Fellow with the Oakland Institute.
Andrey Shcherbovich - July 2021 - July 2023
Dr. Andrey Shcherbovich (
Complete Academic CV
[.pdf])  graduated from the National Research University Higher School of Economics, Faculty of Law (Department of International Law), Moscow, Russia, in 2008. Between 2008 and 2010, he was a project coordinator in the Non-Governmental Organization 'Inter-regional Library Cooperation Centre', working body of the UNESCO Information For All Programme. Between 2011 and 2020 Dr. Shcherbovich has been a lecturer, then associate professor at the Department of the Constitutional and Administrative Law, Law Faculty of the National Research University Higher School of Economics in Moscow (Russia). In September 2013, he completed his Ph.D. degree with a thesis entitled "Constitutional Guarantees of the freedom of speech and right to access the information on the Internet". In 2019 he was a CyberBRICS research fellow and visiting professor at FGV, Rio de Janeiro, Brazil.
Dr. Shcherbovich's professional interests are related to Russian public law (constitutional and human rights law) with special regard to international principles of Internet Governance. Among others, he teaches a special course on the human rights of Internet users.
Since 2010, Dr. Shcherbovich has participated in the UN Internet Governance Forum. He writes scholarly monographs and articles on internet governance and human rights on the Internet, and he researches current trends of Internet regulation in Russia. Also, he translates international sources in that field from English into Russian, like the commented version of the Charter of the Rights and Principles for the Internet.
---
O'Brien Graduate Fellows
See our page on Current Graduate Students & Postdocs to see which students have received O'Brien Fellowships.
---
Visiting Fellows & Scholars
Slava Balan - 2020-2023
Slava (Veaceslav) Balan, LLM'15, is a human rights researcher and practitioner, originally from Moldova, now settled in Canada. In 2008-2014 and 2015-2018, he worked with the United Nations in Moldova, including for three years as national coordinator of the UN Human Rights Office (OHCHR). In 2005-2008, he served as the mobilization and campaigns coordinator with Amnesty International Moldova, and, in 2004-2007, he lectured at the Moldovan Academy of Public Administration.
Slava Balan holds a Master's degree in Comparative Law from McGill University (2015), another Master's degree in Comparative Constitutional Law from the Central European University (2002), and an equivalent of Bachelor in Law degree from the Moldova State University (2000).
Presently, Slava is pursuing a PhD in Law program at the University of Ottawa. His research project focuses on human rights-based approach (HRBA) to international, national and local development, policy, and law-making.
He collaborates with McGill Center for Human Rights and Legal Pluralism, the University of Ottawa Human Rights Research and Education Center, and Moldovan Equality Council.
As part-time international consultant, he contributes to the work of UN Women Ukraine on applying human rights and gender-based approach to local development and decentralization reform. He also collaborates in Freedom House's annual Freedom in the World report, as well as with Moldovan community-based and human rights NGOs.
Slava's current areas of professional and academic interest include human rights and gender-based approaches to (sustainable) development, policy-making and law, United Nations human rights system, protection of minorities, representation and elections.
Read his contributions to our blog.
Sonia Cancian - 2021-2023
Dr. Sonia Cancian is a social historian with an expertise in migration history and personal narratives. She has focused her attention on letters and other personal narratives in an endeavour to underscore shared human experiences that characterize mobility and transnational lives across time and space. Her interdisciplinary work engages with migration history, gender studies, family studies, literature, the history of emotions and experiences, communication studies, memory studies, post-conflict resettlement, phenomenology, narratology, and human rights studies. Dr. Cancian is also an International Member of the McGill Centre for Interdisciplinary Research on Montreal.
She holds a Ph.D. in Humanities (History, Concordia University) and has received numerous fellowships, including SSHRC and FRQSC doctoral fellowships, the Women's Centennial McGill Major Fellowship, and the McGill Eakin Visiting Fellowship in Canadian Studies. In 2008, she and Prof. Donna Gabaccia developed the Digitizing Immigrant Letters project (University of Minnesota), an award-winning research tool on 19th-20th century migrant correspondence. Recent scholarly appointments include Zayed University (Dubai, U.A.E.), the Max Planck Institute for Human Development (Berlin, Germany), and the McGill Centre for Interdisciplinary Research on Montreal.
Among the new volumes she has authored and edited are: Emotional Landscapes: Love, Gender, and Migration, co-edited by Borges, Cancian, and Reeder (University of Illinois Press, 2021), and With Your Words in My Hands: The Letters of Antonietta Petris and Loris Palma (McGill-Queen's University Press, 2021). New projects examine emotions of inclusion/exclusion in global migration history, and memories of violence and migration in post-conflict resettlement.
Mauro Cristeche - 2019-2023
Mauro Cristeche is a Researcher at Argentina's National Research Council (CONICET) and Assistant Professor of Constitutional Law at the National University of La Plata (UNLP), in Argentina. He is a Researcher and Board Member at the Institute of Legal Culture (UNLP), where he coordinates the Area "State, Public Policies and Rights".
His area of research includes economic, social, and cultural rights (ESCR), welfare and labor policies, poverty, and inequality. He is also interested in theoretical debates on economic policies and legal issues from a critical perspective. His current project focuses on analyzing some of the main welfare policies in Argentina, their link with the labor market, and their impact on ESCR, and exploring a comparative perspective with other countries.
He holds a PhD in Law from the University of Buenos Aires in 2013. In 2015 he was an Erasmus Mundus postdoctoral scholar at the Department of Public Law, International and Community of University Degli Studi di Padova (Italy). In 2016 he received the Young Researcher Award from the National University of La Plata, for his scientific work at the Faculty of Legal and Social Sciences. In 2017 he obtained a Fulbright scholarship to a postdoctoral stay at the Department of Sociology of Johns Hopkins University (United States). He has developed academic activities in other Universities in Europe and America, and he is currently a visiting researcher at the CRIMT, University of Montreal. In 2019 he is publishing (co-authored) the book "Investigaciones sociojurídicas contemporáneas". He was an O'Brien Fellow in Residence at the CHRLP from August to December 2019.
Shimelis Kene - November 2020 - December 2023
Dr. Kene received his Doctor of Civil Law (DCL) degree from McGill University in 2020. His doctoral thesis, entitled "Third World State Agency: A Postcolonial Critique of Ethiopia's Antiterrorism Law" interrogates postcolonial and critical international law theories, and argues that neither adequately captures the nuance and agency involved in Third World states' agentic adoption of Western discourses and instrumentalization of (international) law. His current areas of research interests include international (human rights) law, international criminal law, theoretical and Third World Approaches to International Law (TWAIL), and the UN. His ongoing research examines the role of international law in the North-South encounter.
Previously, Dr. Kene worked at the United Nations Development Program (UNDP); the Human Rights Office of the United Nations Mission in Ethiopia and Eritrea (UNMEE); the Organization for Social Justice in Ethiopia, and the Ethiopian Federal First Instance Court. While in these positions, he worked on several community-based projects related to social justice, international human rights, access to justice, legal empowerment, and development. As Postgraduate Assistant at Northwestern's Bluhm Legal Clinic, he conducted field research in Liberia under the auspices of UNICEF and wrote a report on the Liberian Juvenile Justice System.
Dr. Kene is a former O'Brien Fellow at the Centre for Human Rights and Legal Pluralism. He holds an LL.M in International Human Rights from Northwestern University and an LL.B from Addis Ababa University (Ethiopia). In his academic and other engagements, Dr. Kene aspires to foster shared and more nuanced understandings of complex intercultural issues and improve intercultural relations. Read his contributions to our blog.
Marina Sharpe - 2023
Marina Sharpe is Assistant Professor of international law in the International Studies programme at 
Collège Militaire Royal de Saint-Jean
 and 
Professeure associée
 with the 
Faculté de droit
 at 
Université de Sherbrooke
. Immediately prior to joining CMR, she was Senior Legal Officer with UNHCR's Representation to the African Union in Addis Ababa. Marina has also been a Post-Doctoral Fellow at McGill's Faculty of Law, legal officer at human rights NGOs in Kampala, a lawyer with the New York firm Cravath, Swaine & Moore LLP and a co-founder and non-executive director of Asylum Access. Marina's research has been recognised with Canada's most competitive doctoral and post-doctoral awards: the Trudeau Scholarship and SSHRC's Banting Fellowship. She is called to bars of New York and England & Wales and regularly advises international organizations, including the African Commission on Human and Peoples' Rights, UNHCR and UNICEF. She holds a DPhil in law from Oxford, an MSc in development studies from LSE and a BA (economics) and law degrees from McGill. Marina serves on the editorial boards of the International Journal of Refugee Law and University of Michigan's RefLaw.org. She is the author of 
The Regional Law of Refugee Protection in Africa
 (OUP 2018) and is currently writing a book on humanitarian action, also for Oxford University Press.
Tamara Thermitus - 2020-2023
Me Tamara Thermitus, Ad.E., LLM, 2013, specializes in human rights. Her master's at McGill Law focused on human rights, notably racial discrimination and defamation from a Critical Race Theory perspective.
She chaired the Commission des droits de la personne et des droits de la jeunesse in 2017-2018. For over 20 years, she was a litigation lawyer in the Quebec Regional Office of Justice Canada.
Chief of staff to the Deputy Minister of the Indian Residential Schools Resolution Office in 2003, Me Thermitus was Director of Policy and Strategic Planning from 2004 to 2006. As chief negotiator for the federal government, she helped define the Truth and Reconciliation Commission's mandate, which is at the heart of the historic settlement of the lawsuits brought by former residential schools students, one of the most important settlements in Canadian history.
Me Thermitus has accumulated numerous commitments to counter discrimination. From 2004 to 2010, she was Chair of the Committee on Cultural Communities of the Quebec Bar. In this capacity, she was among the first to raise awareness among the Bar's bodies on issues relating to racial discrimination in the profession and in the judicial system in Quebec. In this context, she directed the writing of several memoirs dealing in particular with racial profiling and racial discrimination.
In addition to being a lecturer on these issues, she is notably behind the development of the course on the social context of law offered by the École du Barreau. In 2014, Me Thermitus was the co-initiator of the project leading to the the Québec Bar's report: "Forum-Pour une profession inclusive", Ethnocultural diversity in the legal profession". In 2015, she was given the mandate to prepare the annual conference of the Québec Bar. She also chaired the Equality Committee of the Quebec Division of the Canadian Bar Association.
Me Thermitus has received several distinctions. In 2011, the Barreau du Québec awarded her its prestigious Mérite du Barreau distinction (2011). She has been awarded the Queen Elizabeth Jubilee Medal (2012), the Employment Equity and Diversity Leadership Award (Department of Justice, 2010 and 2016) and was a recipient of the Black History Month award (2012). In 2015, she was chosen by a jury chaired by the Hon. Louise Arbour as part of the 40th anniversary of the Charter of human rights and freedoms, for the Commission des droits de la personne et de la jeunesse. The same year, the Black Law Students Association presented her with a Lifetime Achievement Award. Read her contributions to our blog.
Sarah Federman - 2022-2023
Dr. Federman is an Associate Professor of Conflict Resolution at the University of San Diego's Kroc School of Peace Studies. 
Her book, The Last Train to Auschwitz: The French National Railways and the Journey to Accountability (2021), considers the role of the French National Railways (SNCF) in the World War II Holocaust deportations and the conflict that continued in the United States over whether the company has done enough to make amends.  She has written related pieces in the Harvard Business Review and the Journal of Business Ethics. 
Other books include Introduction to Conflict Resolution: Discourses and Dynamics and Narrative and Mass Atrocity: Victims and Perpetrators in the Aftermath (with Professor Ronald Niezen in press).