The Vanier scholars exemplify academic excellence across the full range of disciplines. Meet some of the 2014 recipients of Canada's most prestigious graduate awards. 
Mauricio Delfin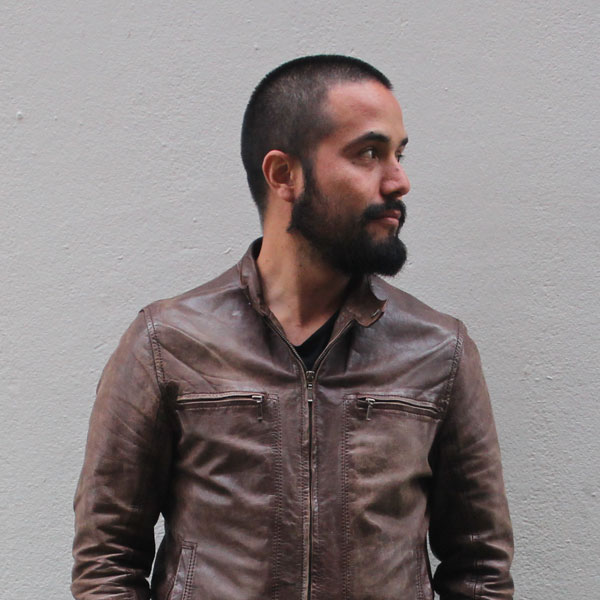 My research explores how information and communication technologies (ICTs) are transforming the way arts and cultural sectors are governed and managed in Latin America. I am especially interested in how we map and value culture using information technologies (databases and geo-location devices, for example) and how technology influences the strategies of cultural organizations that aim to change the way public institutions (like ministries of culture, or local municipalities) construct cultural policies. You can read more about my research at http://mauriciodelfin.pe.
Learn more about Mauricio's research
What are your research plans for the next three years?
After completing my comprehensive examinations and defending my dissertation proposal I will begin my field work in Peru and possibly Bolivia. I will then take a year to process the information gathered and write my dissertation.
How do you feel about winning a Vanier Graduate Scholarship – what difference will this make to your research path or your contribution to the global community? It is an honor and a source of great motivation. Winning a Vanier Graduate Scholarship strengthens my research plans because it allows me to build a long-term research strategy that involves traveling and conducting fieldwork in Latin America. The scholarship also gives me the opportunity me to actively participate in international academic, policy and activist forums, and the possibility of interacting and exchanging ideas with key actors in my field.
---
Maxwell Farrell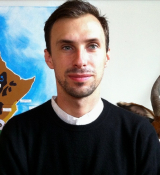 Many infectious diseases infect more than one species of host and are major causes of death and disability for humans, domesticated animals, and wildlife. The number and types of hosts a parasite infects can influence patterns of transmission, outbreak, and whether or not it will jump to a novel host. By looking at the sharing of diseases among species, I hope to understand the processes that drive the evolution of parasites and better predict why and where new diseases will emerge. If we can predict where novel diseases are likely to come from, we may be able to prevent sicknesses of both humans and animals before they become problematic. I believe that taking a large-scale perspective of infectious diseases can offer new insights that will be applicable in both ecology and public health initiatives. To do so, I am working with global datasets on host-parasite associations, ecological and evolutionary relationships of hosts, and the impacts of important livestock diseases. 
Learn more about Maxwell's research
What are your research plans for the next three years?
Over the next three years, I will focus on questions that center on the nature of relationship between host and parasite. Specifically, what happens to parasites as their wild hosts are driven to extinctiction, why some parasites are more deadly than others, and how we can predict future emerging diseases? To answer these questions I will be collaborating with researchers at the Odum School of Ecology in Athens, Georgia in addition to working with my supervisors from the Biology and Geography departments at McGill. Drawing on the expertise of researchers in various specialties, I will pull from theory and tools used in evolutionary biology, health geography, epidemiology, macro-ecology, and computer science. While the core of my research will be building empirical models of parasite sharing, I am interested in extending my work to include the development of molecular approaches for disease surveillance.
How do you feel about winning a Vanier Graduate Scholarship – what difference will this make to your research path or your contribution to the global community?
I am honoured to be among the many promising young researchers who have received the Vanier Graduate Scholarship. This program will allow me to focus my energy on achieving goals in both my academic and personal pursuits. Additionally, this scholarship will help me foster connections with collaborators abroad, attend international working groups on the ecology of infectious diseases, and explore new avenues of interdisciplinary research. For the global community, developing a broad understanding of cross-species infections is vital if we are to reduce the burden of infectious diseases worldwide. Livestock diseases, in particular, may have major impacts on human health because of the large number of diseases that are able to infect both humans and livestock and because human populations often depend on these animals for nutrition, income, and the development of local economies. The results of this project can be used to inform policy makers about future disease risks, direct research towards the discovery of undocumented diseases, support conservation initiatives, and aid in the development of new treatments.
---
Camille Juzwik
I study nerve damage in multiple sclerosis (MS) and how we can possibly reverse or prevent these debilitating changes. MS is the most common neurodegenerative disease in young adults, and Canada boasts the highest rate of MS in the world.
Learn more about Camille's research
What are your research plans for the next three years?
My research plans for the next three years is to identify molecular changes in nerve cells in response to in vitro and animal models of MS. We hope to validate these changes in sections of human MS tissue.
How do you feel about winning a Vanier Graduate Scholarship – what difference will this make to your research path or your contribution to the global community?
I am very honoured to become a Vanier holder, and find it to be a comical 'full circle', as I attended the former Jean Vanier middle school in Ottawa. As a Vanier holder I feel a three-year security that will help me progress in my doctoral studies and help me to ultimately identify how the extrinsic environment in MS is able to regulate molecular changes in nerve cells - an unexplored field in MS research.
---
Mohammad Ali Karimi
I'm interested in the experience of modernity in the Islamic world. My doctoral project explores Afghanistan's quest for modernity since the 19th century and seeks to explain how urbanization served as a tool for modernization. In the late 19th and early 20th century, the Muslim countries encountered European modernity with mixed feelings. In Afghanistan, the ruling establishment, more or less, was in favor of modern ideas, technology, and way of life while the traditional layers of society resisted the dramatic social changes embedded in these imported novelties. To facilitate the transformation of a traditional society, mostly rural, to a modern one, Afghanistan placed a great deal of emphasis on modern urban planning and architecture. In my research, I will discuss a series of systematic government attempts to modernize the capital city, Kabul, from 1870 to 2006. Additionally, I will discuss the cultural and spatial dimensions of these urban development initiatives, which led to distinct transformations in the city and its social fabric. In examining the experience of urban modernity in Kabul city, I look at the communicative aspects of built environment and the ways it can influence human behavior and public opinion.
Learn more about Mohammad's research
What are your research plans for the next three years? 
In the current academic year, I am planning to take my comprehensive exam and defend my dissertation proposal. The following year, I will focus on gathering data and documents that I need for my research. And the year after that, I will start the actual work of writing the dissertation, which I hope will take no more than two years.
How do you feel about winning a Vanier Graduate Scholarship – what difference will this make to your research path or your contribution to the global community?
It's a great honor to receive the Vanier Scholarship. This generous grant will allow me to focus on my research without worrying about finding a job while in the graduate school. Plus, it will make it easier for me to travel to different places in search of Kabul's history. Most of the people involved in the building and planning of Kabul city in the early 20th century were Europeans whose work-related documents are kept in achieves in London, Berlin and elsewhere. Without a Vanier grant, it would be difficult for me to travel for gathering materials and attend conferences to share my findings with the scholarly community.
---
Gillian Klassen

My general research interest is focused on understanding the cultural accessibility of the Canadian education system for cultural minorities and exploring which factors promote academic success among these demographics. My focus at this time is researching the cultural factors that influence how Indigenous youth in Canada envision and plan for their future and how this influences their academic and occupational outcomes. This research project is conducted through Dr. Jake Burack's McGill Youth Study Team (MYST). As with other projects conducted through MYST, this research is conducted with a positive approach by exploring strengths associated with Indigenous cultures that promote positive outcomes in youth.
Learn about Gillian's research
What are your research plans for the next three years?
For the next three years, I plan to expand my research by exploring the efficacy of community programs in promoting educational and occupational success in Indigenous communities. Specifically, I plan to study models of career mentorship programs that are designed to be culturally relevant for Indigenous communities and promote success in terms of both Indigenous and Western Canadian perspectives. To do this, I will continue developing partnerships with Indigenous communities in order to collaborate on research projects. I would also like to gain new research experiences by exploring factors that promote success for new-incoming students in Canada.
How do you feel about winning a Vanier Graduate Scholarship – what difference will this make to your research path or your contribution to the global community?
I feel very humbled to have the honor of winning the Vanier Graduate Scholarship and very grateful for the opportunities that this scholarship will provide. The financial support from this scholarship will allow me to invest more time and effort into developing community partnerships and collaborative research projects. Additionally, it will help me focus on implementing research projects that provide beneficial information to community partners and Canadian educators. In addition, I believe the reputation associated with being selected as a Vanier Graduate Scholarship recipient will enhance my ability to make connections with other collaborators and professionals that could help enrich my research. With this support, I will also have the opportunity to pursue further training in culturally relevant clinical skills to better serve diverse students and families as a future school psychologist.
---
Stephanie Law
Since the advent of effective drugs in the 40s and 50s, tuberculosis has become, more or less, forgotten in many developed societies. Yet, this disease continues to ravage certain populations around the world, killing about 1.5 million people each year. While treatment for the disease has been made free and publicly available in most of the world, gross mismanagement of treatment and care has allowed the epidemic to continue to grow - worse yet, there are now highly drug-resistant forms of the disease that are nearly untreatable, in almost all parts of the world. My research will be exploring the social structures and dynamics that contribute to this growing epidemic in South Africa and India, including an in-depth examination of how different social identities (gender, social class, etc.) lead to differential access to health care and how the private health care system in these countries interfere with publicly provided TB care.
Learn more about Stephanie's research
What are your research plans for the next three years?
I will be designing simulation models that mimic the TB epidemic in South Africa and India, which would allow us to see how different interventions, in both the patient and health systems levels, will affect disease transmission in those settings. These interventions may include improving access to public health care in underserved regions or increasing the involvement of private doctors and traditional healers with the public system, among others. I will also be spending 9 to 12 months in a rural village in South Africa to explore social structures and dynamics in relation to the disease, with hopes of helping the global research community to understand social elements that contribute to the epidemic.
How do you feel about winning a Vanier Graduate Scholarship – what difference will this make to your research path or your contribution to the global community?
This award has given me the financial freedom to focus on my research, which I am very honoured and thankful for. With this scholarship, I feel an extra boost in confidence and am extremely motivated to making a difference in the lives of those who are most affected by this (completely treatable) disease that has long been forgotten by the wealthiest in the world.
---
Allyson Menzies
All animals need to balance their energy intake with their energy expenditure and this balance has a great influence on behaviour, ecology, and reproductive fitness. This is especially true for small mammals because of their rapid rate of heat loss. For my PhD, I will be studying North American red squirrels in Yukon, Canada, investigating how these small mammals, acquire, save, and expend energy in order to maintain a positive energy balance, especially when faced with the unpredictable and (sometimes) unfavorable environmental conditions characteristic of their Northern, temperate environment.
Learn more about Allyson's research
What are your research plans for the next three years?
The majority of my time over the next three years will be dedicated to fieldwork in the Yukon, in order to collect data for my project. I plan to deploy biologgers (i.e., small devices attached to animals which log or relay data) to investigate the movements, behaviour, and energy expenditure of these animals under varying environmental conditions.
How do you feel about winning a Vanier Graduate Scholarship – what difference will this make to your research path or your contribution to the global community?
I am very grateful for the opportunities the Vanier Canada Graduate Scholarship will provide. Most importantly, this scholarship will provide me with the financial security to focus exclusively on my research, allowing me to conduct my fieldwork in the Yukon without having to secure other sources of funding. As well, it will give me the opportunity to travel and attend meetings or conferences to share my own work, stay up-to-date on current research, and network with scientists from around the globe.
---
Amro Mohammad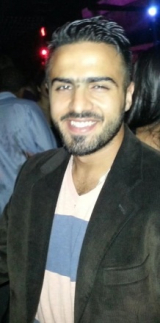 The Prostate Specific Antigen (PSA) is a blood protein that elevates in prostate cancer (PC) patients and is used as a screening tool for PC. Further, applications of PSA testing went beyond screening for PC to include predicting the course of the disease and deciding on treatment options. Unfortunately, PSA testing may lead to wrong decisions in 40% of PC cases; PSA may be elevated in PC-free men and may be within normal levels in advanced cases of PC.
My research project has identified a blood protein called the soluble Prorenin Receptor (s[p]RR) that may serve as a new biomarker for PC to replace or complement PSA testing. Indeed, we have shown that s[p]RR levels correlate better to the state of PC than PSA levels. Moreover, we are currently uncovering s[p]RR functions in the cell that may be linked to cancer progression.
Learn more about Amro's research
What are your research plans for the next three years?
My plan is to successfully complete my Ph.D. project and answer many intriguing questions that my supervisor Dr. Jose Teodoro and I formulated at the beginning of my degree. My project has a clinical dimension and I am very eager to provide a clear evaluation of s[p]RR as a potential biomarker for PC. Such results may have a great impact on the understanding of the most prevalent male cancer. 
How do you feel about winning a Vanier Graduate Scholarship what difference will this make to your research path or your contribution to the global community?
I am definitely proud and honored to receive the prestigious Vanier Graduate Scholarship. I comprehend this award as a great appreciation of my hard work in the past years. Although my commitment and responsibility to my project and my long-term goals remain unchanged, this award made me view my goals from a more established perspective. 
---
Sarah Moritz
My research focuses on Interior Salish St'át'imc governance and knowledge practices regarding environmental resources, particularly salmon in the Fraser River Valley of British Columbia. It explores the complex interactions inherent in the deployment of Interior Salish St'át'imc knowledge of fishing in natural resource co-governance, involving the collaboration between St'át'imc communities, environmental scientists and BC Hydro, a crown corporation of the Government of British Columbia. In order to understand these practices adequately, I pay particular attention to how the social metaphors of 'reciprocity', 'respect' and 'sharing' constitute a foundation of ecological knowledge and practice. My research accentuates forms of research partnerships that promote relational and social justice and that respect St'át'imc understandings of their lives, rights, social, and environmental responsibilities.
Learn more about Sarah's research
What are your research plans for the next three years?
Over the next year, I will conduct archival research as well as learning from by living and working with St'át'imc communities. While my ethnographic research methods will include 'participant observation' during seasonal harvesting cycles, interviews with BC Hydro scientists, DFO officials, independent fisheries advisors and St'át'imc fishers, key methodology by spending time out on the land, along the river and in fish camps, following a land and salmon run-based calendar. I will spend the remaining 1.5-2 years analyzing my findings, writing my dissertation, drafting documents that educate on my research, which can be used locally. I will, also, be disseminating my work through various community and academic channels.
How do you feel about winning a Vanier Graduate Scholarship – what difference will this make to your research path or your contribution to the global community?
Winning a Vanier Canada Graduate Scholarship (VCGS) is a tremendous honour for me, as it shows that many other people consider this research to be important and makes it possible for me to conduct this research. It affords me opportunities to engage fully, both academically and on a community level with my research partners. It allows me to be committed to a healthier and more self-determined future for all people, the river, the wild salmon. The support and recognition will enable me to realize my goals of contributing to these efforts while empowering through meaningful research and community engagement. In terms of positive change and its global application, I hope to show how anthropological and community-based research can inform and improve local resource (co-)governance, ranging from local livelihoods to government policy.
---
Samara Perez
Every day, we make decisions about our health – what food to eat, what exercise to do, whether or not to smoke a cigarette. My research focuses on health decision-making – how individuals decide to engage [or not] engage in certain health behaviours. I am particularly interested in vaccine decision-making. The human papillomavirus (HPV) is the most common sexually transmitted infection. HPV causes virtually all cases of cervical cancer. HPV causes an estimated of 30-90% of anal, penile, and oral cancers. In both men and women, HPV can also cause genital warts. Health Canada has approved and recommended a safe and effective HPV vaccine for both males and females aged 9-26 years. I am interested in what college students and parents know about HPV and the HPV vaccine, their attitudes and beliefs towards the vaccine and which factors influence their decision-making process on whether or not to vaccinate (for themselves or for their son). 
Learn more about Samara's research
What are your research plans for the next three years?
Under the supervision of Dr. Zeev Rosberger, we will examine the cognitive, attitudinal and social variables involved in HPV decision making in various populations. We have collaborated with researchers across the country, and have collected data from college males about HPV vaccine decision-making. We are currently conducting a Canada-wide online survey of 3500 parents of boys (aged 9-16) to assess knowledge, attitudes and beliefs about the HPV vaccine. We will conduct a follow-up study 8 months later to assess whether parents' vaccination decision stage has changed and which factors influenced these changes. I will analyze my data and concentrate on writing my dissertation. My plan is to disseminate my results using a multi-modal approach, as the data is timely and could have immediate, direct implications for public education of parents of children or young adults, and more widespread influence on public health policy. I hope to publish my findings in peer-reviewed journals, present at national and international conferences and translate my results to public audiences.
How do you feel about winning a Vanier Graduate Scholarship – what difference will this make to your research path or your contribution to the global community?
I am honored, grateful and proud to be named one of Canada's Vanier scholars. The Vanier Graduate Scholarship will enable me to conduct my own original research, while continuing to be a leader in my field. This scholarship creates opportunities by allowing me to achieve my goals without the financial pressures. I am profoundly hopeful that the results of this project and the support of this scholarship can be used to continue to make advances in cancer prevention in Canada and, ultimately, validate my commitment to making an impact on improving the quality of life of others through research, clinical practice and community engagement.
---
Caroline Seagle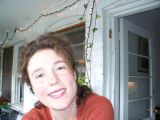 My research draws upon the fields of political ecology, environmental perception, and theories on mediation and aesthetics to analyze the so-called 'green economy' in Madagascar within the context of recent partnerships between multinational mining companies and international conservation NGOs. The green economy is a relatively new concept wherein conservation is accomplished by commodifying nature and inserting it into the global market. Madagascar, a biodiversity hotspot, has become an important testing ground for the green economy. For many Malagasy, land is not just an economic asset; it is an anchor of identity, knowledge and social relations–literally referred to as tanindrazana ("land of the ancestors"). I look at how the valuation metrics used in the green economy confront Malagasy land valuations, social relations and conceptions of the biodiversity, wealth and heritage. For example, Canadian and multinational mining companies in Madagascar are using "biodiversity offsets," a mechanism that allows for loss of biodiversity in one location, due to mineral extraction, to be compensated for by preserving biodiversity in another location. What we're seeing in mechanisms like these is the emergence of an 'offset ideology' in markets for biodiversity, carbon, and even culture itself. But the question is, what is compensation, to whom and at what scale? What can and cannot be 'offset'? And how are nature and life being valued in metrics forged through the green economy? Finally, I'm focusing on how these dynamics might signal a new power formation in neoliberalism. Mining's engagement in sustainability is reminiscent what Dinah Rajak calls the 'politics of care' in corporate practice, and I'm analyzing this as one form of Foucault's notion of biopolitics or 'biopower', an important element in the development of late capitalism where power works through the improvement of life.
Learn more about Caroline's research
What are your research plans for the next three years?
After defending my proposal and completing my comprehensive exams this fall, I plan to carry out fieldwork in Madagascar for much of 2015-2016. As this research has implications both for policy and local advocacy groups, I am working on various creative ways in which I can disseminate the results of this study to a wider audience and continue to forge networks in and out of Madagascar. This November, I am excited to be co-organizing a workshop on the theme of 'Implementing Conservation Justice' at the IUCN World Parks Congress in Sydney, Australia. At McGill, I'm involved in various research collaborations on community conservation, Canadian mining abroad, and human-environment interactions in the Indian Ocean World. In the coming years, I am looking forward to continuing work in these areas.
 How do you feel about winning a Vanier Graduate Scholarship – what difference will this make to your research path or your contribution to the global community?
I feel incredibly honoured to have received this prestigious award. It is really a tremendous boost of confidence in terms of what I am doing and the potential of this research to contribute to important global debates surrounding mining and conservation. I am also very much aware that I would not have been awarded the Vanier without the lasting support, mentorship, and backing of McGill's Department of Anthropology and my supervisors, who worked so hard to help me over the past several years. I'm very grateful for their letters of support and faith in my project. Winning the Vanier means I will have the financial security to focus intensively on my research, carry out fieldwork, organize and attend conferences, and generally, pursue my research goals. It's very much a call to arms to continue learning and challenging myself as a young scholar. I feel very fortunate and motivated to work hard over the next few years!
---
Gilla Shapiro
To date, my research has covered a range of topics including non-adherence, psychiatric crisis intervention, health equality, abortion rights, financial anxiety, and inter alia. The focus of my doctoral research is investigating attitudes and decision-making related to the human papillomavirus (HPV) vaccine. HPV is the most common sexual transmitted infection, and is implicated in a number of cancers (e.g. cervical, penile, and anal cancer), as well as, genital warts. However, despite a government-recommended vaccine that prevents oncogenic strains of HPV in females and males, HPV vaccination uptake has been extremely low. My research aims to better understand what factors—including social norms, financial, perceived threat, outcome expectation, and potential barriers—impact the uptake of the HPV vaccine. In addition, I am also interested in policy issues surrounding the HPV vaccine.
Learn more about Gilla's research
What are your research plans for the next three years?
During the next three years, I plan to design and conduct studies that address my research questions, as discussed above, under the supervision of Dr. Zeev Rosberger of the Lady Davis Institute at the Jewish General Hospital. I also plan to collaborate with Dr. Daniel Weinstock and Dr. Antonia Maioni at the Institute for Health and Social Policy to conduct policy analysis research. I plan to publish this work in peer-reviewed publications and present these findings at national and international conferences. In so doing, I will acquire knowledge in the fields of health psychology, statistics, epidemiology, and health policy.
How do you feel about winning a Vanier Graduate Scholarship – what difference will this make to your research path or your contribution to the global community?
Given that I have been awarded the Vanier Canada Graduate Scholarship in the first year of my PhD in Clinical Psychology, I consider myself privileged and validated in my career direction in combining academic research with clinical practice. I am extremely grateful to be among those awarded the Vanier CGS. I believe that this investment in my doctoral research and academic development will allow me to greatly contribute to the efforts of other researchers in the field who are dedicated to cancer prevention, in Canada and around the world.
---
Other 2014 Vanier Recipients
Jose Cisneros-Franco, Miguel Neurology and Neurosurgery
Daina Crafa, Neurology and Neurosurgery
Julia Christine Nantes, Neurology and Neurosurgery
Caroline Lieffers, History