News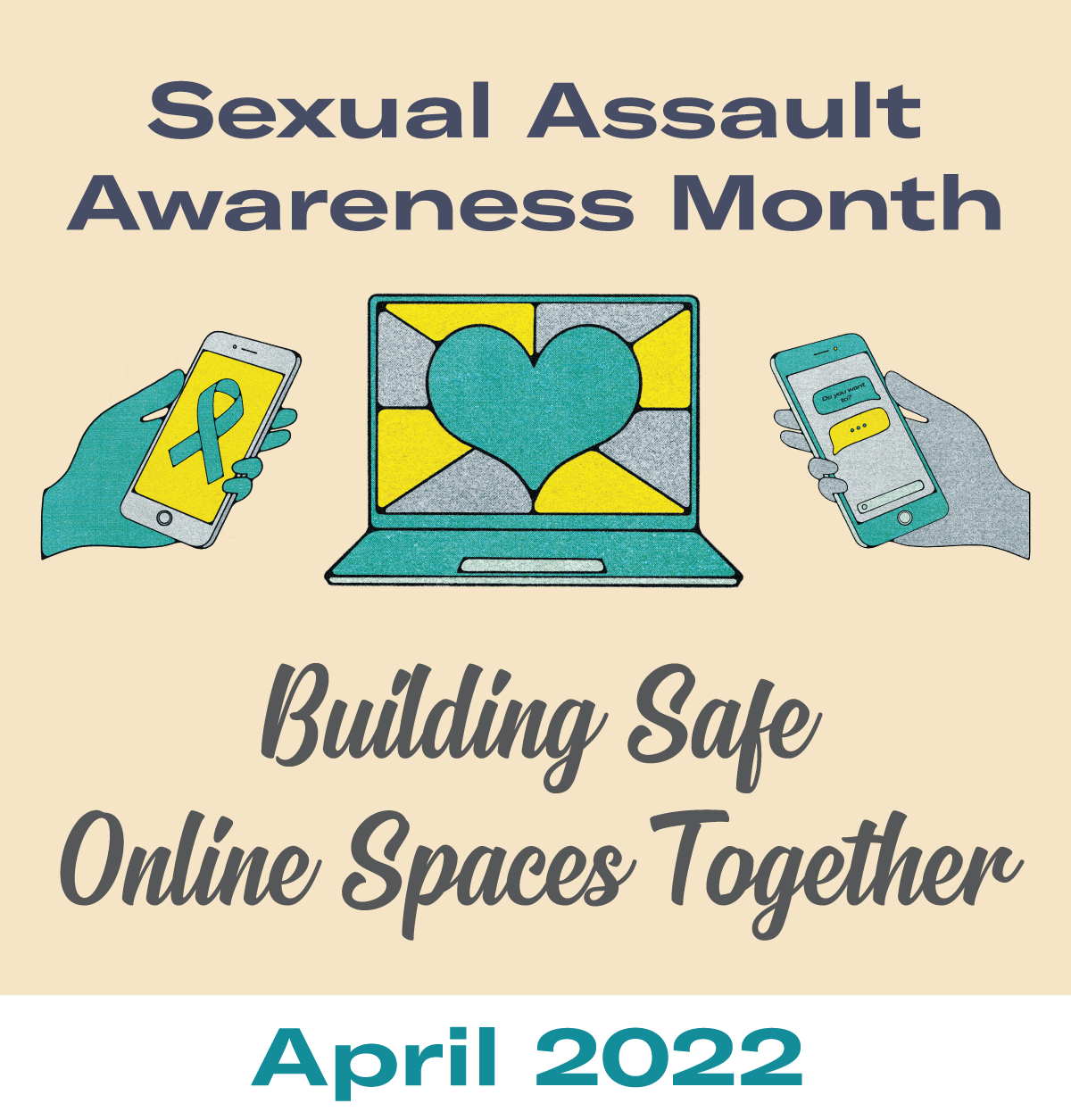 April is Sexual Assault Awareness Month (SAAM), which is observed every year to raise awareness about sexual violence, how to prevent sexual violence, and how to support people who have experienced sexual violence.
Each year, the National Sexual Violence Resource Center (NSVRC) selects a theme for SAAM. This year's theme is "Building Safe Online Spaces Together", which reminds us about the importance of digital consent and acting when we see harmful content and/or behaviours online. 
Dr. Shaheen Shariff, Project Director of iMPACTS and James McGill Professor, offers the following statement: 
This April, as we observe Sexual Assault Awareness Month, we recognize the prevalence of sexual assault and devote ourselves to combatting it in every form. With our increased use of the online spaces and the emergence of new technologies, this year's theme, Building Safe Online Spaces, is more pressing than ever before. The prevalence and normalisation of sexual violence online is a barrier to free participation in the virtual world. To improve online spaces, we must commit ourselves to practicing digital consent, and confronting online sexual violence whenever we can. Our iMPACTS team supports this goal and has consistently worked to inform and guide better policy through research on sexual violence, gender-based violence, and social justice. We are determined to continue this important work so that we can help to build safe online spaces free from sexual violence for everyone to enjoy. To learn more about the work iMPACTS is doing to address sexual violence online and in person, check out our three projects: Education - Law & Policy, Activism in Arts & Popular Culture, and News & Social Media.
In Canada, there are numerous resources available to people who have experienced sexual violence. Click here for a list of national, provincial, and local support services, including crisis lines and sexual assault centres. Here at McGill University, members of the community can receive support through the Office for Sexual Violence Response, Support & Education (OSVRSE). More information about sexual violence, including facts about sexual violence, is available on this webpage. To learn more about reporting sexual violence at McGill as well as the university's Policy Against Sexual Violence, visit this webpage.