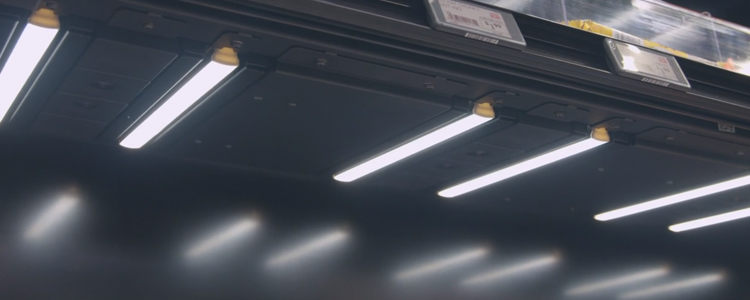 Why did McGill choose to partner with Couche-Tard?
Alimentation Couche-Tard is a successful Quebec retailer and a proud member of the Bensadoun School of Retail Management's Founders' Circle. We are excited to bring this association one step further by enhancing our students' curriculum with access to concrete and evolving case studies on site and the possibility to test new initiatives and technologies in the laboratory store.
This project is directly in line with McGill University's mission by contributing to research in the retail sector as well as allowing students to deepen their knowledge in an innovative commercial environment to be better equipped to enter the job market.
Thanks to its multidisciplinary approach, combining elements such as machine learning and business management, the retail innovation lab at the Bensadoun School of Retail Management will provide the ideal environment to foster the development of new initiatives and technologies, in particular by focusing on artificial intelligence, to improve the customer experience for the retail industry.
How does the Couche-Tard Connecté section stand out from what other retailers are already doing?
This is the only retail innovation lab open to the public in Canada, and its partnership between a retailer and an academic institution to develop and test innovations in a real-world store environment is unique in North America. The lab will be a resource for open academic research projects with results made publicly available.
McGill researchers and retail collaborators will be able to understand and improve customer and computer interactions to create an even better customer and employee experience for the future. Within the more traditional area of the store, a self-checkout unit equipped with camera vision automatically detects the items placed on the counter and adds them to the customer's bill without any scanning involved.
Which students will be using the retail innovation lab and for what purpose?
The retail innovation lab will be an important part of the BSRM academic curriculum ranging from theoretical courses to experiential learning opportunities (e.g., case competitions focused on solving real business problems). The lab will support students at all levels (undergraduate, masters, and doctorate).
We currently have students in the BCom concentration in Retail Management, and we will welcome a cohort of students to the new Master of Management in Retailing in 2021. In addition, there are MSc and PhD students from both Desautels Faculty of Management and the Department of Electrical and Computer Engineering that are involved in the lab's AI research projects.