The Bensadoun School of Retail Management (BSRM) at McGill University is excited to announce our next Retail Executive Education program:
Excelling in the New World of Retail
Accelerate your digitization & omni-channel transformation
November 7th to 12th 2022
---
Why choose our Retail Executive Education program?
Future-facing vision
Building on McGill's world class reputation, our vision for BSRM is extremely future-facing
To become the world's leading academic institution dedicated to the future of retail
World class faculty
Building a dedicated world class faculty with multi-disciplinary & inter-faculty affiliated professors
With expertise in performance marketing, data analytics, supply chain, omni-channel operations, behavioural science, adoption of new technologies (cameras, sensors, AR/VR, robotics, etc.)
Retail Innovation Lab
The best illustration of this is our Retail Innovation Lab (RIL) in partnership with Alimentation Couche-Tard Inc. (Circle K)
Co-directed by Prof. Maxime Cohen from the Faculty of Management and Prof. James Clark from the Faculty of Electrical Engineering
Including the first frictionless store in Canada within a live, open, and transactional retail environment
Extensive retail network
Leveraging international and broad retail expertise from our founding members, our partners and our extensive industry network
ESG & sustainability
Integrating ESG (Environmental, Social and Governance) and sustainability in all aspects of the Bensadoun School's activities
Experiential learning
Building and delivering an offering that is strongly steeped in experiential learning, applied research and leading edge real-life best practices and case studies
---
Learning objectives of the program
Gain strategic insights in the new world of retail - significant shifts in consumer & shoppers' behaviours and winning business models across the world
Understand and exchange on successful marketing strategies – balance online/offline, digital marketing, influencer marketing, new trends (Metaverse, NFT, …), key KPIs
Learn/fine-tune key skills around AI, data analytics and optimizing the use of technologies
Transform into customer centric omni-channel organizations
Integrate transversally ESG and sustainability – environmental, organizational and financial
Share with peers and experts on live case studies and key learnings/best practices in these transformative times in retail
---
Program structure
The program will take place in person on the campus of McGill University from November 7-12, 2022. Each module will be facilitated by its respective professor with relevant case studies and potential guest speakers.
---
Program costs
The program pricing is $8,000 CAD per participant, excluding taxes and accommodations.
Program registration will open soon. Stay tuned.
---
Meet the professors
Professor of Practice, Desautels Faculty of Management & Bensadoun School of Retail Management & Academic Director, McGill Dobson Centre for Entrepreneurship
Prof. Lamothe has over 25 years of experience in the competitive digital and consumer products world (Google, L'Oréal, Procter & Gamble, Clairol). She is best noted for her expertise in global product management and omni-channel branding. She is the President of Tandem International, an advisory firm specialized in omnichannel retailing and branding. Prof. Lamothe also serves on public and private boards among which: Alimentation Couche Tard/Circle K, Lightspeed POS, and Eddyfi NDT. She was previously a Director of Jean Coutu Group PJC Inc. until the privatization of the company in May 2018. Prof. Lamothe has been awarded the Desautels Achievement award by McGill University, which recognizes individuals who serve as role models for students in their education, career, and philanthropic contributions. She was also recognized among Canada's Top 100 Most Powerful Women in the Financial Post and Canada's Marketers of the Year by Strategy Magazine.
Assistant Professor of Practice, Marketing at the Jeffrey S. Raikes School of Computer Science and Management at University of Nebraska-Lincoln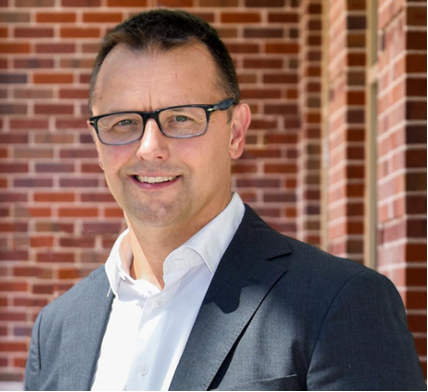 Robert MacKalski is a marketing and branding specialist. He focuses on creating marketing and branding strategies in high growth companies. Following his MBA in 1995, he cofounded the e-commerce company, Peachtree Network, and led the company's efforts in sales and marketing. After the company became public, Prof MacKalski completed his doctorate on branding at McGill University where he taught marketing and branding before moving to University of Nebraska-Lincoln. Robert splits his time among teaching, case writing, academic research on branding, and in support of organizations through advisory work.
Professor of Retail and Operations Management, co-director of the Retail Innovation Lab & Bensadoun Faculty Scholar at McGill University
Prof. Cohen is a Scientific Advisor in AI and Data Science at IVADO Labs and a Scientific Director at the non-profit MyOpenCourt.org Before joining McGill, Maxime was a faculty member at NYU Stern and a Research Scientist at Google AI His core expertise lies at the intersection of data science and operations Maxime has collaborated with Google, Waze, Oracle Retail, IBM Research, Via, Spotify, Aldo Group, Circle K, and Staples and serves on the advisory boards of several start-ups He holds a Ph.D. in Operations Research from MIT and a BS and MS from the Technion
James McGill Professor, Operations Management & Academic Director, Bensadoun School of Retail Management
Prof. Ray joined the Operations Management area of the Desautels Faculty of Management in 2001, after finishing his PhD from the University of Waterloo. He holds a bachelor's degree in Production Engineering, and a master's degree in Industrial and Systems Engineering. Prof. Ray's research interest can broadly be categorized as supply chain management. He is specifically interested in studying supply chain risk management, retail operations management, and supply chain issues related to agri-food and natural resources sectors. Most of his research is at the interface of operations and marketing. Prof. Ray leads the development of all aspects of the Bensadoun School of Retail Management, including its academic curricula (BCom, Masters, and PhD), collaborations with local and international industry partners, and interdisciplinary partnerships. He is a member of the Royal Society of Canada College of New Scholars, Artists and Scientists and James McGill Chair in Supply Chain Management.
Associate Professor, Organizational Behaviour & Academic Director, MBA program
Formerly a professor at Stanford University's Graduate School of Business, John-Paul holds a PhD from the Sloan School of Management at MIT. He teaches in the MBA, PhD, and undergraduate programs at McGill. In recognition of his teaching excellence, he received the Distinguished Service award from the Stanford GSB in 2015. John-Paul has studied trends in organizational diversification, careers, employment and strategy. He has published widely on these topics in leading academic outlets. In 2015, he received the Labor and Employment Relations Association's John T. Dunlop Prize for outstanding research contributions in work and employment research from an early-career professor. John-Paul has delivered keynote presentations, executive training program and consulting services to organizations in North America and Sub-Saharan Africa.
Professor of Practice, Finance
Prof. Madan teaches courses in the areas of Finance, Economics, and International Business to Undergraduate, MBA, PMBA, EMBA and Executive Education participants. She was awarded the prestigious 3M National Teaching Fellowship in 2020. Sujata was the recipient of the University‐wide Principal's Prize for Excellence in Teaching for 2011 and was awarded the Desautels Faculty of Management Distinguished Teaching Award at the graduate level in 2016, 2015, 2014, 2012, and 2008. In 2019, Sujata was named amongst the Favourite Professors of the MBA Class of 2019 (Global), by Poets & Quants and was the recipient of the inaugural Desautels MBA Core Teaching Award. Sujata has also taught in France, Denmark, Germany, Russia, Singapore, India and Spain (online). Prior to joining the Faculty, she has worked with the Boston Consulting Group and Citibank. Sujata holds a Bachelor of Science in Engineering from MIT (USA), and an MBA from IIM‐A (India).
---
Information Sessions
Program registration will open soon. Stay tuned.
Any questions? Please reach out to bsrm.mgmt [at] mcgill.ca