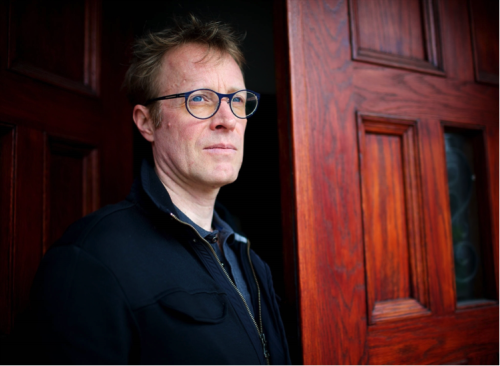 DR. ALAIN BRUNET, Ph.D. 
Principal Investigator & Lab Director,
Research Laboratory on Psychological Trauma, Douglas Research Centre;
Associate Professor,
Department of Psychiatry, McGill University;
Clinical Psychologist,
Montreal
 
---
     Recognized by Maclean's as one of 39 Canadians who make the world a better place to live in, Dr. Alain Brunet is a leading researcher of post-traumatic stress disorder and an innovator of effective intervention(s) for the condition.
     The principal objective of Dr. Brunet's laboratory research is to characterize the risk factors of PTSD and to develop powerful interventions for the disorder. Years' worth of work allowed Dr. Brunet and his team to create the now well-known 'Reconsolidation Therapy' as a potential treatment for PTSD. This approach works by using both medicine and therapy; By taking the blood pressure drug, Propranolol, experimental subjects proved to display decreased emotional intensity when recalling memories over the course of several therapy sessions. Dr. Brunet credits the success of the therapy to the advances being made in the field of neuroscience: "Recent developments in neuroscience, such as having a better understanding as to how memory works, has opened new doors for PTSD." The Reconsolidation Therapy has proven to be a massive leap of advance in treating psychological trauma, such that it was acknowledged to be one of the top ten discoveries of 2008 by Québec Science.
     The lab-to-world translation of Dr. Brunet's work has been phenomenal. In 2015, Dr. Brunet traveled to Paris to introduce his approach to more than 200 clinicians in the wake of the city's terrorist attacks. His work ensured that the Parisian hospitals were set to deliver enhanced PTSD treatments and interventions to the victims of the attacks. "This project was a once-in-a-lifetime opportunity. [From both a humanitarian and scientific perspective, it was extremely rewarding to conduct a large-scale test-trial of my therapy]," explains Dr. Brunet.
     Understandably, as with any experimental study, there are restrictions. Dr. Brunet states that one limitation in his research is recruitment. "[It's a bottleneck effect. It's difficult because we're limited by the type and number of people we are able to recruit]. It has been, continues to be, and will always be an obstacle in our research."
     Aside from his academic, clinical and research responsibilities, Dr. Brunet is also a Principal Investigator within the Integrated Program in Neuroscience at McGill University. When asked what advice he would provide his graduate trainees with, he answers without hesitation – "Follow your intuitions. This is the key to creativity, and being a creative researcher will set you apart from others."
     Creativity is a quality that is pivotal for one's professional and personal advancement. Dr. Brunet keeps his creative side in check by reading novels and traveling. "I mostly read French literature. I like the work of Éric-Emmanuel Schmitt. His book La Part de l'Autre describes Hitler's rejection from academia and his path to dictatorship. It actually touches a bit on the topic of PTSD. I also like the work of the American writer, John Irving." What's more perfect than reading a book by the water in Australia, with your Volkswagen Westfalia parked right by you? "I would like to travel to Australia. I was there for a month last year, and it was amazing – the beaches, greenery and the animal kingdom are beautiful. [I also love traveling across Europe. I actually have a Volkswagen Westfalia parked right now in Europe. My family and I use it when traveling across Europe every year]."
     An acclaimed researcher and advocate for psychological trauma and PTSD, Dr. Alain Brunet continues to break the stigma surrounding mental health. According to the American Psychiatric Association, approximately one in eleven individuals will be diagnosed with PTSD in their lifetime. "PTSD is a public health problem. I see it as my mission to curb its rate. It's feasible, and there is still time," states Dr. Brunet with confidence.
Published on July 24, 2019

Written by projects.ipn [at] mcgill.ca (Dhabisha Kohilanathan)