Join a community of life-long learners
McGill is where passionate, open minds come together to build a meaningful future. With over 8000 employees, we support research and education that changes lives and drives progress. Join one of Canada's best-known institutions of higher learning and one of the world's leading universities.
What makes us stand out?
Comprehensive benefits and defined contribution pension plan
World-class institution for both education and research
Opportunities for career development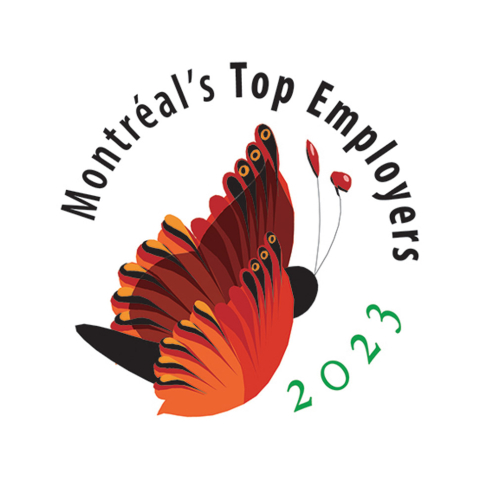 Voted one of Montreal's top employers for 15 consecutive years
Our paid time-off policy, commitment to equity and diversity, and opportunities for career growth are just some of the reasons we're one of the best places to work in Montreal.
My Healthy Workplace
My Health Workplace's vision is to develop a healthy workplace where each one of us understands our contribution to the whole. A workplace that is inclusive, and builds on our diversity, engagement and sense of community.

Chidinma Offoh-Robert
Office of the Deputy Provost, Student Life and Learning
Working at McGill, I have the opportunity to see the benefits that the university brings not only to the province of Québec but to Canada. We are making the future.

Alice Hollis
Communication Associate, Student Services
I feel lucky to work in a department that values mental health and work-life balance. We make efforts to ensure everyone feels supported mentally and physically.

Thomas Forrester
Supervisor Property Maintenance, Macdonald Campus
I was able to take online classes offered by McGill's Organizational Development team, which helped me build the skills I needed to be a good manager.
Flexible work options for a changing world
The Interim Flexible Work Arrangements (IFWA) program offers work-from-home and hybrid options designed to support employee well-being.
We're working toward a greener future
McGill is building a culture of sustainability. We are committed to becoming zero-waste by 2035.
Discover more about working at McGill: