Farm Management and Technology Program
McGill University, Macdonald Campus, Harrison House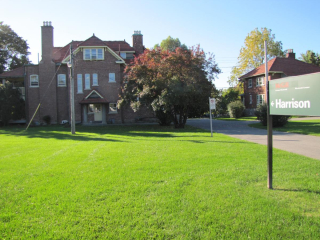 21,111 Lakeshore Road
Ste. Anne de Bellevue, Quebec H9X 3V9
Tel.: 514-398-7814
Fax: 514-398-7955
fmt.macdonald [at] mcgill.ca (Email)
Macdonald campus is located on the Western tip of the Montreal island. It is easily accessible by:
car (Highway 20 or 40),
STM (Montreal buses) (200, 211, 212, 405, 411, 419),
CITPI (off-island buses) (7, 35, 44),
and commuter train (exo)
Download map and directions to Macdonald Campus
(Harrison House is identified as FMT on the map.)
Or use this Google Map link to find Harrison House.
The University reserves the right to make changes without prior notice to the information contained on this website.