---
Souhila Baba
---
Souhila Baba works and researches in criminal law, health law, and equity, diversity, & inclusion. She has a keen interest in mental health, access to health services, and access to justice. She holds a B.Sc. with distinction in Psychology, with a minor in Political Science from Concordia University, and a B.C.L./J.D. from the Faculty of Law of McGill University. She has interned with several health institutions, including with the legal department of the CIUSSS centre-ouest-de-l'île-de-Montréal, through the Research Group in Health and Law, as well as with the McGill Observatory on Health and Social Services Reforms, through the Institute of Health and Social Policy. She was also a clerk to the Hon. Justice Sophie Bourque of the Superior Court of Québec (criminal division). She is an executive member of Law Needs Feminism Because, a national collective working to increase awareness of intersectional feminism in law, and a member of the board of directors of LEAF Québec.
Souhila is thrilled to join the IMPACTS projects and lend her expertise in legal research. She is interested in the workings of the criminal trial, particularly in matters of sexual assault, and the public perception of "justice" within the criminal justice system. She hopes to bridge the gap between public awareness of the function of substantive and procedural frameworks in criminal law, and reactions to the outcome of a criminal trial.
Helen Cowie
University of Surrey (UK)
---
Helen Cowie is Emeritus Professor at the University of Surrey, UK, in the Faculty of Health and Medical Sciences and a Fellow of the British Psychological Society. She has numerous publications in refereed journals on the subject of mental health and youth, emotional development, bullying, cyberbullying and peer support. She has authored and co-authored a number of influential books, including Managing School Violence (with Dawn Jennifer, Sage Publications), New Perspectives on Bullying (with Dawn Jennifer, Open University Press), From Birth to Sixteen (Routledge) and Bullying Among University Students (with Carrie-Anne Myers, Routledge). Understanding Children's Development (John Wiley), co-authored with Peter K Smith and Mark Blades and now into its 6th Edition, remains one of the most popular undergraduate texts in the field.
Iaine Coyne
Loughborough University - School of Business and Economics
---
Dr Iain Coyne is Senior Lecturer in Organisational Psychology within the School of Business and Economics, Loughborough University, a Registered Occupational Psychologist and an Associate Fellow of the British Psychological Society. Dr Coyne's research has examined productive and counterproductive behaviour at work with a spotlight on workplace bullying and cyberbullying. He has composed numerous peer reviewed papers and book chapters on these topics in additional to presenting his work at national and international conferences. Additionally, he was co-editor of a book titled Bullying in Different Contexts. Previously, Dr Coyne led a working group on a European COST Action on cyberbullying and was a member of a task force for the Chartered Management Institute's project on workplace bullying.
Maria Ezcurra
McGill University - P. Lantz Initiative for Excellence in Education and the Arts
---
Born in Argentina and raised in Mexico, Maria Ezcurra currently lives in Montreal, where she obtained a PhD at Concordia University with the first research-creation doctoral project presented at the Department of Art Education. Having studied Visual Arts at the UNAM (Mexico), she later pursued graduate studies at the Chelsea College of Art & Design (UK) and at the San Francisco Art Institute (USA). A recipient of many prestigious awards, including the Fulbright-Garcia Robles Scholarship and the FRQSC award, Maria Ezcurra is also a member of the National System of Art Creators (SNCA) in Mexico. She has participated in more than 60 group and 15 individual exhibits in Europe, Australia, Latin and North America, including solo shows in Montreal and Toronto. Maria has worked as an art teacher and tutor in a number of universities and schools in Mexico and Canada over the past 15 years. She was one of the two first Artists-in-Residence at McGill's Faculty of Education, where she is currently working as an Art-Mediator as part of the P. Lantz Initiative for Excellence in Education & the Arts.
Alex Feerst
Medium; Stanford Center for Internet and Society
---
Alex Feerst is Head of Legal and Head of Trust & Safety at Medium, where his work includes structuring and enforcing the rules that govern expression on that platform. He is also a Non-Residential Fellow at the Stanford Center for Internet & Society.
Chloe Georas
University of Puerto Rico
---
Chloé S. Georas is Associate Professor at the University of Puerto Rico Law School, where she combines her formation in Law (J.D. from New York University School of Law and LL.M. from University of Ottawa) and Cultural Studies/Art History (M.A. and doctoral studies from State University of New York, Binghamton) to examine the complex intersections of technology with gender, colonial/racial histories, cultural memory and art. In recent years, she has developed the following courses: "Art, Technology and Law" (created for the yearly Winter Exchange Program with the University of Ottawa), "Gender Constructions in Visual Culture and Law" and "Techno-Feminisms: Gender, Technology and Law" (both created for the Gender Studies Program and Law School at the University of Puerto Rico) . She combines her teaching duties with the direction of the Cyberlaw Clinic and co-direction of Creative Commons Puerto Rico. She has published her academic writings both in Puerto Rico and abroad, including the United States, Canada, Spain, England, Chile and Argentina. Her research includes work on racial bias in predictive technology, performance and gender in the courtroom as well as work on policy implications of social network archives. She is currently collaborating in two projects: 1)"Re-Informing Policy Responses to a Systemic Continuum of Sexual Violence and "Rape Culture" in Universities: A Multi-Sector Partnership to Facilitate Dialogic Learning, Safe Spaces and Creativity," under the direction of Dr. Shaheen Shariff at McGill University in Montreal; and, 2) "eQuality Project" under the direction of Prof. Jane Bailey and Prof. Valerie Steeves from the University of Ottawa, which explores how privacy, online behavioral targeting, and cyberbullying through an equality lens, and how the data obtained through ecommerce is used for behavioral marketing that shapes attitudes and behaviors and profiling, which can reinforce mainstream stereotypes and lead to discrimination and cyberbullying.
Carole Graveline
McGill University - The Media Relations Office
---
Carole Graveline is the director of public relations and media relations at McGill University in Montreal, Canada since 2012. She is a McGill grad with a degree in international relations and courses' work for master degree in political science at Université du Québec à Montreal. A reporter for radio, TV and web for Radio-Canada for many years, breaking exclusive stories on contaminated blood in Canada as well as conditions in a mental health hospital that brought national inquiries. Director of communication and public affairs at the Quebec College of Physicians for two year and returning to Radio-Canada as a national reporter covering business and energy. Author of an history of AIDS in Quebec, and also director of a publication on Korea business model. Fellow of the Asia Pacific Foundation and winners of an award from the Michener Foundation on reporting for the public good.
Dipti Gupta
Dawson College; Teesri Duniya Theatre
---
Dipti Gupta is a professor, researcher, independent documentary filmmaker with special interest in social and women's issue. She teaches in the department of Cinema-Communication at Dawson College, Montreal. She also teaches Art forms of Bollywood cinema at Concordia University. She serves on the board of Teesri Duniya Theatre – a Montreal based culturally diverse theatre company.
Dr. Jaswant Guzder
McGill University - Faculty of Medicine; Department of Psychiatry
---
Dr Jaswant Guzder is a senior clinician, and a professor at McGill University with extensive experience in child and family psychiatry issues, as well as cultural psychiatry and global health work. Her teaching and training experience is across disciplines, with cross appointment in the Social Work Faculty at McGill and the Institute of Child and Family Studies at University of Victoria. Her work has involved minority communities, children at risk, trauma treatment, resilience promotion and cultural consultation as a model of care, with publications, as well as extensive clinical and teaching experience related to these areas. She served on the board of Teesri Duniya Theatre for many years, and as a visual artist has had many exhibitions.
Dr. Amanda Nelund
MacEwan University - Department of Sociology
---
Dr Amanda Nelund is an Assistant Professor in the Department of Sociology at MacEwan University in Edmonton, AB. Amanda is a feminist criminologist interested in alternative ways of imagining and practicing justice. She is co-editor of the forthcoming collection Violence Interrupted: Confronting Sexual Violence on University Campuses. Amanda explores community justice for women in her forthcoming book Doing Justice Differently? Replication, Resistance, and Alternative Justice for Criminalized Women. She is also co-author of The Politics of Restorative Justice: A Critical Introduction 2nd ed.
Cassandra Richards
McGill University
---
Cassandra is excited to participate as a Collaborator to the IMPACTS project through her expertise in criminal law and gender issues, particularly sexual violence. The interdisciplinary approach of IMPACTS is crucial to truly understanding how this issue can better address the realities of survivors while seeking solutions which dismantle societal structures and discourses conducive to sexual violence. Through this work, Cassandra hopes to advance access to justice initiatives for those affected by sexual violence.
Debra Sloan
Craft Council of British Columbia
---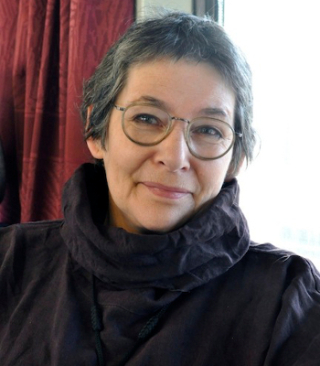 Debra Sloan attended the Vancouver School of Art and Emily Carr College of Art and Design, graduating with honours in ceramics and sculpture in 1982. She attained her BFA from ECUAD in 2005. She has exhibited, taught, adjudicated and served on all the regional craft Boards, and she has served on the NWCF Board since 2008. Currently, she is collecting materials for an archive of BC ceramics, including a registry of BC maker's marks. She has published in Ceramics Art and Perception, Technical, Fusion, Studio Ceramics Canada, and Ceramics Now. Represented by MEC Gallery at SOFA, Chicago, her work has been exhibited and collected nationally and internationally, and it appears in six LARK 500 books. Debra was the 2015 Honouree for the Mayor's ARTS Award [Vancouver] for Craft and Design. She presents at symposiums and attends international residencies, most recently, CRETA, Rome. Working mainly as a figurative artist, she was the first sculptor to have ventured in the sculptor/commentary direction at the Leach Pottery in its 95-year history.
Elizabeth Wood
McGill University - Department of Integrated Studies in Education
---
Elizabeth Wood is the Associate Dean, Academic Programs. She is responsible for the governance of academic programs across the Faculty, and coordinates and facilitates the monitoring, evaluation and development of programs.
Dr. Wood is a member of the Department of Integrated Studies in Education. Her areas of teaching and research include teacher education, philosophy of education, arts education, and social justice education. She has a BFA degree in Music from York University and a BFA in Visual Arts from Concordia. She also holds a graduate Diploma in Education (Education in the Arts) as well as a Masters in Philosophy of Education and a Ph.D. in Aesthetics from McGill.