---
Dr. Nawal Ammar
Rowan University - College of Humanities & Social Sciences
---
Dr Ammar's recent research includes work on elderly abuse in the Greater Toronto Area, violence against immigrant women in Canada, the United States as well as working on socio-legal issues related to Muslim women both in western courts and in Arab courts. She is also working with the National Immigrant Women's Advocacy Project (NIWAP) American University Washington College of Law on a number of projects dealing with domestic violence in battered immigrant women's families and evaluating the impact of the US Violence Against Women Act on services provided to battered immigrant women. Dr Ammar also worked with the Women of Color Network (WOCN) on evaluating their Women of Color Leadership Opportunities projects funded by the U.S. Department of Health and Human Services' Administration on Children, Youth and Families' Violence Prevention and Services Program.
Dr. Karyn Audet
Douglas College - Psychology Department
---
Dr Karyn Audet is a full time instructor in the Psychology Department at Douglas College and has taught a number of courses, including Adolescent and Child Development. She is also the coordinator and instructor for the service learning program within the psychology department at Douglas College. Karyn has also worked as a counsellor with children, adolescents and adults related to a wide range of issues including sexual abuse and sexuality. Her research interests are varied and include early intervention and prevention work with children. She is also particularly interested the effects of media on children and adolescents understanding and development of sexuality and gender.
Dr. Jane Bailey
University of Ottawa - Faculty of Law
---
Jane Bailey is a Full Professor in the uOttawa Faculty of Law (Common Law Section), who teaches cyberfeminism, technoprudence, contracts and civil procedure. She is the co-principal investigator with Dr. Valerie Steeves on "The eQuality Project", funded by a 7-year SSHRC Partnership Grant. eQuality focuses on the relationship between online behavioural targeting and online harassment and discrimination against young people from vulnerable communities. She has been a feminist for as long as she can remember and is proud to be raising two more feminists to add to the collective.
Dr. Ruth Beer
Emily Carr University of Art and Design - Faculty of Visual Art and Material Practice
---
Ruth Beer's trans-disciplinary artistic research is informed by the social sciences and humanities within the expanded field of contemporary art and media. Her SSHRC research and creation projects include "Catch & Release: Mapping Cultural and Geographic Transitions" with a focus of transformation of coastal communities, and "Trading Routes: Grease Trails, Oil Pipelines" (2013-2018) addressing energy and environmental social justice through creative production and pedagogical encounters. Working with a variety of media, her artistic and research practice engages with issues of cultural and ecological impacts of resource industry expansion within Indigenous and non-Indigenous communities in the northwest including the "Highway of Tears." She is Professor of Visual Art and Material Practice and Assistant Dean of Research at Emily Carr University of Art and Design.
Dr. Karen Busby
University of Manitoba - Faculty of Law
---
Karen Busby's research and teaching interests include violence against women and girls, reproductive rights, laws affecting queer people, administrative and constitutional law, the human right to water, and civil procedure. She has worked on numerous law reform projects with the Women's Legal Education and Action Fund (LEAF) and Egale Canada and on various government advisory committees. Currently she is a member of the federal Advisory Committee on the Framework to Prevent and Address Gender-Based Violence at Post-Secondary Institutions. She is under contract with Thomson Reuters to write "Handbook on Campus Sexual Violence Complaints" together with Joanna Birenbaum (anticipated publication Spring 2020).
Dr. Mindy R. Carter
McGill University - Department of Integrated Studies in Education
---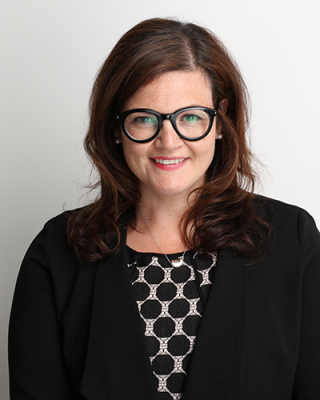 Mindy R. Carter, PhD is an Associate Professor in the Department of Integrated Studies in Education at McGill University (Montreal, QC Canada). Her areas of interest include teacher identity, teacher education, drama and theatre education, and curriculum theory. Her first book The teacher monologues: Exploring the identities and experiences of artist teachers was published by Sense in 2014. She is currently the Co-Vice President of CACS, a special interest group (SIG) for The Canadian Society for the Study of Education; and the Chair of the Artful Inquiry Research Group (AIRG) at McGill.
Dr. Khatidja Chantler
Manchester Metropolitan University
---
Dr Khatidja Chantler is Professor of Gender, Equalities & Communities. Her key areas of research expertise are gender-based violence, particularly within minoritised communities, self-harm, gender, and ethnicity. She is also an internationally known expert on forced marriage research.
Currently, Dr Chantler is Principal Investigator on an ESRC funded study on domestic homicide in England & Wales. She is also a co-applicant on various national and international research projects on sexual harassment and violence in university settings. She has published widely in national and international
journals and am author of several book chapters and co-editor of three books.
Dr Chantler's professional background is in community development, therapeutic counselling, and clinical supervision. She worked for many years in local authority settings and in the voluntary sector before joining the academy.
Dr. Diane Crocker
Saint Mary's University - Department of Criminology
---
Dr Diane Crocker is a Professor in the Department of Criminology at Saint Mary's University. Her work explores the use of law to address social problems, particularly those that disproportionately affect women. Dr. Crocker is currently working on a five-year evaluation for Circles of Support and Accountability, a community-based restorative justice initiative to help re-integrate those convicted of sex offences into the community. The second project explores sexual violence and "rape culture" on university campuses. She is currently a member of the Canadian Domestic Violence Prevention Initiative and the Gender-Based Violence Prevention Network and the Domestic Violence Court Working Group. In addition, she regularly advises government and community agencies on projects related to gender-based violence.
Dr. Sandra L. Curtis
Concordia University - Creative Arts Therapies Department
---
Dr Sandi Curtis, MT-BC, MTA, is Professor in the Music Therapy Program at Concordia University's Creative Arts Therapies Department. She is an internationally-trained music therapist with more than 30 years' experience in clinical practice, education, and research. Dr. Curtis specializes in work with survivors of violence and social justice work, with current research interests in Feminist Music Therapy and Community Music Therapy. She is recipient of a Windsor Social Justice Person Award. Dr. Curtis has published extensively in peer-reviewed journals and scholarly textbooks, with her most recent work in progress being "Music for Women Survivors of Violence: A Feminist Manual" (Barcelona Publishers). She is a Research Member of the Arts in Health Research Collective, a Fellow in the Simone de Beauvoir institute, and a Research Member of PERFORM.
Dr. Shahrokh Esfandiari
Université de Montréal
---
Currently the Dean of the Faculty of Dentistry at l'Université de Montréal, Dr. Shahrokh Esfandiari possesses the ability to evaluate and integrate complex educational and research programs, perform economic analysis of a wide range of health programs, mentor and develop future educators in dental curriculum and research, as well as execute recognized program management and evaluation skills with experience leading national and international studies. Dr. Esfandiari is an exponent of translational health research, with the ability to operate and communicate collaboratively with expert teams of local and international partners in relevant fields, skilled in managing project financial and human resources, including evaluating and administering grants and academic awards. Dr. Esfandiari is experienced with the continuum of discovery to action, from randomized clinical trials to technology assessment, knowledge translation and health care management.
Dr. Leigh Harkins
University of Ontario Institute of Technology - Faculty of Social Sciences and Humanities
---
Dr Leigh Harkins received a PhD in Forensic Psychology from the University of Birmingham in the United Kingdom. She completed her Master of Arts in Counselling Psychology degree and Bachelor of Science degree from the University of Toronto in Ontario. Before returning to Canada in 2013, Dr. Harkins taught for four years at the University of Birmingham in the United Kingdom.
Dr Harkins also has experience working in forensic practice settings in the UK and Canada. This has included experience working with sex offender groups at the Centre for Addiction and Mental Health and with the Correctional Service of Canada. She has also been involved in offender assessment work in the UK.
Dr. Jason Harley
McGill University - Department of Surgery, Faculty of Medicine
---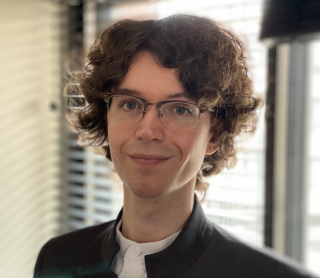 Dr Harley is an Assistant Professor in the Department of Surgery, Faculty of Medicine at McGill and a Junior Scientist at the Research Institute of the McGill University Health Centre (RI-MUHC). They are also the Director of the Simulation, Affect, Innovation, Learning, and Surgery (SAILS) Lab and an Associate Member of Institute for Health Sciences Education (IHSE) and Department of Educational and Counselling Psychology at McGill University.
Dr Harley's research aims to enhance surgical and medical education and support health care workers by reducing adverse events and inefficiencies, especially those associated with the incidence of undesirable and unregulated emotions and burnout.
Dr. Carla Hotel
Douglas College - Criminology and Legal Studies
---
Dr Carla Hotel has a background is as a researcher, writer, therapist, and college professor; and currently, asDepartment Chair and full time faculty member in Criminology and Legal Studies at Douglas College in New Westminster, BC.
She has taught a variety of criminology courses including courses in victimology and youth justice. As a therapist, she worked in out-patient treatment for Addictions Services and also in Child and Adolescent Mental Health. She has worked in transition houses for women seeking safety from intimate partner violence, run programs for children who witnessed abuse providing both individual and group counselling. She also facilitated court-mandated assaultive behaviour treatment groups for men convicted of spousal abuse.
At Douglas College, Dr Hotel has been a Faculty Advisor on Personal and Sexual Harassment and Rehabilitation Committees, and is currently a Director on the New Westminster Police Board and also ex-officio on the New Westminster Victims Assistance Unit Board.
Dr. Richard Hovey
McGill University - Faculty of Dentistry
---
Dr Hovey is an Associate Professor in the Division of Oral Health and Society with the Faculty of Dentistry, McGill University; as well as an Adjunct Professor in Community Rehabilitation and Disability Studies with the Faculty of Medicine at the University of Calgary.
Dr Hovey has defined expertise in bridging gaps between theory and practice in areas such as patient-centered care and communication in healthcare. His research approach utilizes philosophical hermeneutics and phenomenology in strengthening our understanding of the experiences of vulnerable and underserved populations, like those living with chronic illness, cancer, disability, or the affects of medically induced trauma. Topics of interest include patient and health professional education, communication, leadership, and interdisciplinary practice.
Dr. Wayne MacKay
Dalhousie University - Schulich School of Law
---
Wayne MacKay has had a distinguished career as a university administrator, legal scholar, respected teacher, and constitutional and human rights expert. He has served as President and Vice-Chancellor of Mount Allison University, and as an advisor to governments, national agencies and tribunals on Canadian diversity issues, constitutional issues, and civil rights and human rights initiatives.
Dr. Marie Manikis
McGill University - Faculty of Law
---
Marie Manikis joined the Faculty of Law of McGill University in 2013 and teaches Criminal Justice, Criminal Law, Criminal Procedure and Sentencing. Her scholarship is interdisciplinary, comparative, and uses social science methodologies to advance the available knowledge in criminal justice and administrative processes.
Dr. Claudia Mitchell
McGill University - Department of Integrated Studies
---
Claudia Mitchell, Ph.D. FRSC is a James McGill Professor in the Faculty of Education, McGill University, Montreal, Canada and the director of the McGill Institute for Human Development and Well-being. Her research cuts across visual and other participatory methodologies in relation to youth, gender and sexuality, girls' education, teacher identity, and critical areas of international development linked to gender and HIV and AIDS. She is the author and co-editor 23 books and numerous chapters and peer-reviewed articles, many of which focus on participatory methodology and social change (working with material culture, conducting research with children and youth; teachers' and young people's use of cellphones to produce cellphilms; memory-work studies). Her most recent book is Girlhood and the Politics of Place (Mitchell & Rentschler). She is the co-founder and co-editor of the award winning journal Girlhood Studies: An Interdisciplinary Journal.
Dr. Stuart R. Poyntz
Simon Fraser University - School of Communication
---
Stuart R. Poyntz is Associate Dean (FCAT) and Associate Professor, School of Communication at Simon Fraser University. His research addresses children's media cultures, theories of the public and urban youth media production. He has published three books and is currently Principal Investigator of the research project, Youthsites: Charting the informal arts learning sectors in Canada and the UK. His work can also be found in various international and national journals and edited collections.
Dr. Nandini Ramanujam
McGill University - Faculty of Law; Centre for Human Rights and Legal Pluralism
---
Associate Professor Nandini Ramanujam is the Executive Director and Director of Programs of the Centre for Human Rights and Legal Pluralism at McGill University's Faculty of Law. She also directs the International Human Rights Internship Program as well as Independent Human Rights Internships Program. She is the McGill representative for the Scholars at Risk Network and is a member of the Steering Committee of the Scholars at Risk Network, Canada section.
Dr. Natasha Reid
University of Victoria - Department of Curriculum & Instruction
---
Natasha S. Reid (she/her) is an Assistant Professor of Art Education in the Department of Curriculum & Instruction at the University of Victoria in Victoria, BC, Canada, on the traditional territory of the lək̓ʷəŋən peoples and the Songhees, Esquimalt, and W̱SÁNEĆ peoples whose historical relationships with the land continue to this day. Her research focuses on multicultural, social justice, and identity issues, collaborative practices, and the pedagogical uses of contemporary art. She is researching these areas in the fields of art museum education, community art education, and teacher education. Her work regularly employs narrative-based and arts-based research practices. She is dedicated to researching and showcasing the stories of individuals and groups whose voices have rested on the sidelines of institutions.
Dr. Carrie A. Rentschler
McGill University - Department of Art History & Communication Studies
---
Carrie Rentschler is Associate Professor and William Dawson Scholar of Feminist Media Studies in the Department of Art History and Communication Studies. She is the author of Second Wounds: Victims' Rights and the Media in the U.S. (Duke UP, 2011), and co-editor of Girlhood Studies and the Politics of Place (Berghahn Press, 2016). Her current research examines how the media-enabled bystander is increasingly understood as a key agent of social change, the role humour plays in feminist social media responses to rape culture, how activists use media to respond to sexual violence on university campuses, and the work media infrastructures and distribution do across a range of social movement activism.
Dr. Brian Rubineau
McGill University - Desautels Faculty of Management
---
Brian Rubineau is an Associate Professor of Organizational Behavior at the Desautels Faculty of Management at McGill University. His research investigates how informal social dynamics contribute to inequalities in occupations and labor markets. His research appears in the leading management and sociology journals Management Science, Organization Science, and American Sociological Review, among others. Rubineau's PhD is from the MIT Sloan School of Management, with concentrations in Economic Sociology and Organization Studies. He is the recipient of multiple competitive research grants.
Dr. Pauline Sameshima
Lakehead University - Arts Integrated Studies
---
Pauline Sameshima is a Canada Research Chair in Arts Integrated Studies at Lakehead University in Thunder Bay, ON. She curates the Lakehead Research Education Galleries. Pauline's interdisciplinary projects integrate multi-modal ekphrastic translations of data to catalyze experiential learning and provoke new dialogues.
Dr. Colleen Sheppard
McGill University - Faculty of Law
---
Colleen Sheppard is Professor of Law at the Faculty of Law, McGill University. She recently completed a term as Director of the McGill Centre for Human Rights and Legal Pluralism. She has an honours B.A. and LL.B. from the University of Toronto, an LL.M. from Harvard University and is a member of the Law Society of Upper Canada. Her teaching and research focus on systemic discrimination, equality rights, mental health in the workplace, Canadian and comparative constitutional law and feminist legal theory.
Dr. Ada Sinacore
McGill University - Department of Educational and Counselling Psychology
---
Ada Sinacore is a Associate Professor in the Department of Educational and Counselling Psychology whose research program is comprised of several interrelated areas: Career Psychology, Consultation, Social Justice Theory and Pedagogy, Feminist/Multicultural Counselling Psychology and International Psychology. Within each of these areas I examine issues related to social justice, oppression, and trauma with special attention given to diversity such as; immigration, gender-based violence, nationality, ethnicity, race, gender, religion, sexual orientation, language, social class, and bullying.
Dr. Lisa Smith
Douglas College - Department of Sociology
---
Lisa Smith is Chair of the Department of Sociology and Anthropology at Douglas College. She holds a PhD in Sociology from Carleton University and was the recipient of several notable scholarships, including SSHRC and OGS doctoral fellowships. Her research centres on gender, youth and sexuality, gender-based violence, and community activism and engagement. Lisa is a devoted and passionate educator and scholar, who remains actively engaged within her community. Her work has appeared in a variety of peer-reviewed publications and edited collections, including Studies in the Maternal, Social Compass, and Girlhood Studies. In addition, she has worked as a research consultant for many years in the not-for-profit and community sectors particularly within the areas of youth, gender and health. More recently, Lisa has been an active member of the college-wide committee that developed the Sexual Violence and Misconduct Prevention and Response policy. She has also played a supportive role in developing training and programming for students around consent and active-bystander training.
Dr. Lisa Starr
McGill University - Department of Integrated Studies in Education
---
Lisa J. Starr is an Assistant professor at McGill University in the Department of Integrated Studies in Education (DISE) and the President of the Canadian Association for the Study of Women and Education (CASWE). She completed her doctoral degree in the Department of Curriculum and Instruction at the University of Victoria. She received a Master of Arts degree in administration and supervision from the University of Phoenix while working as a secondary teacher overseas. Her teaching career led her from Canada to Pakistan, Kuwait, Mongolia and back to Canada. Her travels created a passion for the study of the relationship between identity and culture, particularly in relation to educational effectiveness, leadership, preparation of teachers and gender equity. Lisa strives to facilitate experiences beyond simple show and tell to create transformative learning environments where individuals are inspired and empowered. Her current research focus is the use of autoethnography and self-study as means to investigate, understand and make meaning of the intersections inherent in 21st century leading and learning.
Dr. Valerie Steeves
University of Ottawa - Department of Criminology
---
Valerie Steeves is an Associate Professor in the Department of Criminology at the University of Ottawa, Canada. Her main area of research focuses on the impact of new technologies on human rights. As the lead researcher for MediaSmart's Young Canadians in a Wired World research project, she has been tracking young people's use of new media since 1999. She also co-leads the eQuality Project (with Jane Bailey), a partnership of researchers, educators, advocates, civil society groups, and policymakers who are interested in examining the impact of online commercial profiling on children's identities and social relationships. Professor Steeves has appeared as an expert witness before a number of Parliamentary Committees regarding privacy legislation, and is a member of the Canadian Standards Association's Technical Committee on Privacy. She has also worked with a number of government departments to develop privacy education curriculum and materials. Her Web-based educational game Sense and NonSense won the first annual Excellence in Race Relations Education award from the Canadian Race Relations Foundation in 1998 and her game Privacy Playground was awarded the Bronze Medal at the 2006 Summit Creative Awards Competition, an international competition involving thousands of entries from 26 countries.
Dr. Victoria Talwar
McGill University - Department of Educational and Counselling Psychology
---
Dr Talwar is a Canada Research Chair (II) in the Dept. of Educational and Counselling Psychology at McGill University. Her research is in the area of developmental psychology with an emphasis on social-cognitive and moral development.
Dr. Helen Vallianatos
University of Alberta - Public Health, School of Anthropology
---
Dr Helen Vallianatos is Associate Professor of Anthropology and Associate Dean, Office of the Dean of Students at the University of Alberta. Her research and teaching focuses on the topics of food, gender, body and health. All of her current and recent work involves collaborating with communities and working in interdisciplinary teams. Past research included: a) examining food consumption during pregnancy in New Delhi, India; b) immigrant women's experiences in Canada, changing food, gender and health practices and how food is used to construct identities; c) immigrant and non-immigrant family foodways and intergenerational negotiations on food, gender and health behaviours. She has also collaborated on projects examining how place shapes health and food practices and outcomes, working with immigrant and Canadian-born people, and how people's perceptions of food, body and health influence food and health practices and uptake of health messages. Current ongoing research includes projects working on assessing and improving student mental health services, and understanding cultural variations in the concept of 'academic integrity'. As Associate Dean, she was part of the Sexual Violence Policy writing group and the implementation process.