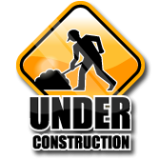 Please note that the SAO site is currently under (re)construction. Items are being moved around - if you can't find something, feel free to contact us!
---
Monday December 1st, 2014 :Deadline to apply to graduate at the end of Fall 2014 in Minerva
If you are currently on exchange and plan to graduate at the end of the Fall 2014 term, please email SAO [dot] law [at] mcgill [dot] ca.
---
Course evaluations will run from Wednesday, November 12 to Sunday, December 7
Students are invited to complete their course evaluations in Minerva as soon as possible. Vos rétroactions sont importantes!
---
Demandes d'inscription au Processus d'accès à la profession d'avocat 2015/2016
Tous les candidats et candidates aux processus d'accès à la profession doivent satisfaire aux exigences suivantes pour être assermentés en qualité d'avocat en Ontario:
Réussir l'examen d'accès à la profession en qualité d'avocat(e) plaidant(e) et l'examen d'accès à la profession en qualité de procureur(e). Les dates et les lieux d'examen sont affichés en ligne et sont sujets à changement ou sous réserve des disponibilités;
Faire une composante de formation expérientielle, qui comprend soit un stage de 10 mois ou le nouveau programme de pratique du droit (PPD);
Être de bonnes mœurs;
Soumettre un relevé officiel de notes finales, expédié directement au Service de délivrance de permis et d'agrément du Barreau par l'établissement au plus tard le 6 août 2015. Vous devez demander à votre faculté de droit d'envoyer ce document directement au Barreau;
Payer tous les frais et déposer tous les formulaires et documents tel que requis par le Barreau.
Date Limite: 5 décembre 2014 à 17h00

lawyer_lp_application_info-15-16.pdf

info_to_law_schools-licensing_application2015-16fr.pdf
---
SAO workshops for law students
Le bureau des études organise une série de conférences et d'ateliers pour les étudiants en 1re, 2e, et 3e-4e année. Subjects range from student well-being and program opportunities, from going on a moot to going on an exchange, to advising and degree audits. Check out the SAO events calendar.
---
Waitlists
Waitlists for undergraduate spots (section 001) in the Winter term are open. Waitlists of 5 spaces will open for the following courses. You may only register for one waitlist per term.
Winter 2015:
| | |
| --- | --- |
| Business Associations, Miller | CRN 10773 |
| Criminal Law, Healy | CRN 13137 |
| Employment Law, Blackett | CRN 14384 |
| Family Law, Lamed | CRN 13139 |
---
SAO Services
Le Secrétariat aux études vous encourage à obtenir des conseils universitaires ou personnels si vous en ressentez le besoin.
We provide information and guidance for both graduate and undergraduate students on the following: programs, degree requirements, registration, advising, course changes & schedules, procedures for withdrawal, exam schedules & conflicts, deferred & supplemental exams, rereads, academic standing, leave of absence or term away, and graduation.
sao [dot] law [at] mcgill [dot] ca (Email the SAO us) with your questions.
For career-related questions, email the cdo [dot] law [at] mcgill [dot] ca (Career Development Office).
---
Posting events to the calendar and on the screen
To have an event posted on the web calendar and the screen in the atrium hallway, email the information (bilingual title, description, and contact info) to the Faculty's lysanne [dot] larose [at] mcgill [dot] ca (Web Communications Editor).
To qualify for posting, events must be of academic interest or involve a Faculty member (as speaker, moderator, etc.). With some exceptions, social events such as Coffee House, etc. are not usually promoted by the Faculty, but instead are posted on the Law Students' Association site.