Lorne Trottier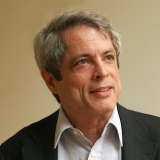 Born in Montreal, Quebec, Lorne Trottier is a co-founder of Matrox, a privately held group of companies known around  the world for their innovative computer graphics, video and imaging products. Dr. Trottier holds a Bachelor's and Master's degree in electrical engineering from McGill University. In 2006 he was awarded a doctorate degree honoris causa by McGill and in 2011 and 2013 by l'Université de Montréal and by the University of Ontario Institute of Technology (UOIT) respectively. Dr. Trottier is a member of the Advisory Boards of the Faculties of Science and Engineering of McGill University as well as a Governor Emeritus of the same university. In 2003, Dr. Trottier received the prestigious Prix Lionel-Boulet, the Government of Quebec's highest honour for economic development in the area of applied technology. In 2007, Dr. Trottier was named a Member of the Order of Canada.
Over the years Lorne Trottier and the Trottier Family Foundation have been extremely generous benefactors of McGill University. Their latest $20 million gift funds a series of initiatives and aims to enhance and promote sustainable scientific and technological development. TISED, as one of these, was created to be a powerful tool to influence public  policy in the area of sustainability.
---
Ram Panda
Ram Panda is a successful entrepreneur who came to Montreal, Quebec, from India in 1968. Panda holds Master's degrees in Engineering and in Business Administration from McGill University. Panda is President of Invera Inc, a global company, focused on metals, pioneering algorithms and methods to facilitate processing and distribution, thereby helping distributors reduce waste and increase profits.
Minimizing industry's footprint on the environment and giving back to society are central to Panda's philosophy. He looks with a critical eye on the overabundance of the developed world. "We use immense quantities of resources to enjoy things today, but not to build things that will last for the next 100 years, and this approach comes at a great expense to the earth." In an attempt to find a long-term solution to this problem, Panda has targeted his investment efforts to universities as institutions that have the means to drive social change. "It was an easy choice: McGill had invested in me, so I would invest in McGill."
 For years, Panda has maintained a regular routine of annual giving to the Faculty of Engineering, stressing the importance of helping the Faculty to maintain its ongoing programs. Since 2007, he has dedicated time and energy as a member of Engineering's Faculty Advisory Board. Within this forum he voiced his concern for sustainability in engineering practices, leading to the establishment of the Institute for Sustainability in Engineering and Design (ISEAD).