Welcome to the McGill International Tuberculosis Centre       
WHO announces landmark changes in MDR-TB treatment regimens
Big announcement that will hopefully improve outcomes of MDR-TB patients worldwide. It is great to see our TB Centre acknowledged for contributing to this major guideline change. Congrats to Dick and team for the IPD meta-analysis that informed this WHO policy process.
17 August 2018 | GENEVA - Major improvement in treatment outcomes and quality of life of patients with multidrug-resistant tuberculosis (MDR-TB)* are expected, following key changes in MDR-TB treatment announced by WHO today.
 
The first important change is a new priority ranking of the available medicines for MDR-TB treatment, based on a careful balance between expected benefits and harms. Treatment success for MDR-TB is currently low in many countries. This could be increased by improving access to the highest-ranked medicines for all patients with MDR-TB. Read here for more
---
A word from our director:
TB Centre Update and Renewal
Dear Colleagues 
As we plan for the next era of the TB Centre, I wish to first take a look back, before providing a glimpse of the future. 

Looking back:
The launch of the newly minted McGill International TB Centre was held on March 28, 2013, with a CIHR Cafe-Scientifique.  Since then, we successfully obtained McGill Senate approval in December 2014 and then Board of Governors approval in February 2015.  At that point, we were 'real', and we were officially allowed to call ourselves a McGill Centre, complete with a McGill website.  This official status resulted in annual reports, leading to successful annual renewals (including one received just this morning) where we detailed each year an increasing number of members and activities.  
As of June 2018, we have 14 full members, 11 regular associates, 4 international-based associates and 1 emeritus member.  We are recognized by the UN to send a delegate to this September's High-Level meeting on TB, we are stakeholders members of the TB alliance, we are on the boards of AERAS and FIND, and we have partnership agreements with Manipal University and TB Reach.  In the recent edition of the Global Health Program Summer Institute, TB Centre members directed 5 of the courses.  Our students are working everywhere and tweeting about it, while publishing, winning prizes, and more.  It is safe to say that we are recognized for our leadership across campus and around the world.  We should all be very proud of our collective prominence.  

Going forward:
As mentioned earlier this year, I am stepping down as Director to make way for a new team to lead the Centre.   We have received four nominations for the renewed TB Centre executive, namely:   
Madhukar Pai, Director
Amrita Daftary, Associate Director, Global/Population Health
Faiz Ahmad Khan, Associate Director, Clinical Research
Maziar Divangahi, Associate Director, Fundamental Research. 
I think you will all agree that this is an excellent slate of individuals to take over the TB Centre; we all look forward to seeing where they take us next.  

I wish to especially thank the Associate Directors (Dick Menzies and Madhu Pai) and Lynn Dery Capes, for their amazing support and guidance spanning process to program, over these past 5 years. And finally, thank you all, in advance, for the new places where we go together in the years to come.  

Yours, Marcel
Marcel Behr,
Outgoing Director
---
The 6th Annual TB Centre Day was a huge success!
Natan Obed with TB Centre DirectorsThe day started with trainees giving great Oral Presentations, and after a break over 150 people listened to the keynote address by President Natan Obed of Inuit Tapiriit Kanatami. This is the National organization that represents Canada's 65,000 Inuit. His talk was "TB Elimination across Inuit Nunangat" and covered a lot information about the Inuit. This was followed by an Award ceremony then by Wine and Cheese. 
There was much twitter action and some news coverage of the event.
---
"We Need To Science The Shit Out Of Tuberculosis"
Madhu Pai's op-ed, based on the 5 minute talk he gave at the UN TB hearing in NYC this week:  https://www.huffington post.ca/dr-madhukar-pai/tuberculosis-cure-treatment-research_a_23449596/
The video recording is available here: http://webtv.un.org/meetings-events/general-assembly/watch/part-2-interactive-civil-society-hearing-on-the-fight-against-tuberculosis/5793778501001/?term=#t=13m27s.  
---
TB-oriented and other courses at the McGill Summer Institute in Infectious Diseases and Global Health
---

Latent TB Treatment: Shorter is Better
Game-changing study on treatment of latent Tuberculosis shows a novel, short therapy is safer and more effective in children and adults than standard therapy
Led by Dr. Dick Menzies, the study followed 850 children and 6,800 adults with latent TB, a dormant version of the disease that does not cause symptoms but may lead to serious illness if treatment is not provided. This study in children is one of the largest for a pediatric clinical trial related to TB. Read more
---
Beyond Killing Tuberculosis
Historically, our view of host defense against infection was that we must eliminate pathogens to eradicate disease. However, this perspective has recently been challenged as scientists have taken a lesson from plant biologists about an ancient strategy involving the ability to "tolerate" rather than "resist" infection to maintain health. This concept, referred to as "disease tolerance", provides an opportunity to develop new strategies that mitigate the consequences of infection. Read more
Mitochondrial cyclophilin D regulates T cell metabolic responses and disease tolerance to tuberculosis - Science Immunology
---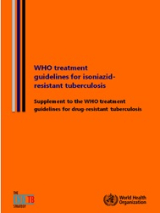 McGill Research influences WHO TB policies

p>

Read more

 
---
Introducing N-TB, an app for nutritional assessment & counselling of patients with tuberculosis
On World TB Day, the Center for Nutrition Studies, Yenepoya University, Mangalore in association with McGill International TB Centre, Montreal will announce the public release of N-TB, an android mobile based application for the nutritional assessment and counseling of adult patients with TB. This app, endorsed by the Revised National Tuberculosis Control Programme and WHO India, was included in the new initiatives unveiled by Prime Minister Narendra Modi during the Delhi End TB Summit held in March. Download the App for free on Google Play
---
Great job at knowledge synthesis by TB Centre researchers:
Just got designated as a 'Highly cited paper' by the Web of Science, meaning it is among the top 1% of papers of similar age in the field of clinical medicine! Read it here: http://go.nature.com/2Da2w2q 
---
McGill authors topped the rankings as first and corresponding authors in systematic reviews and meta-analyses in TB research.
---
​According to a study, McGill researchers account for 6% of the world's best cited TB papers which is very high ranking! The 100 top-cited tuberculosis research https://www.atsjournals.org/doi/10.1164/rccm.201707-1489PPstudies (International Union Against Tuberculosis and Lung Disease) Download
---
Positions in Tuberculosis Research Available:
---
Selected Recent TB Articles/Publications

Our centre brings together over 20 investigators with expertise spanning epidemiology, policy setting, economic analyses, implementation research, meta-analyses,  qualitative research to basic science in microbiology, host genetics and immune response. 
The work is done both at an academic centre and with a number of collaborating groups around the world. On these pages, we introduce the faculty members who are members of our centre and describe our training programs for students.  Find out why our Centre is a world leader in the interdisciplinary study of TB and how we work together to unravel the many mysteries of this recalcitrant disease.
---