Global Health Rehabilitation Initiative (GHRI) Capacity Building
The School of Physical & Occupational Therapy (SPOT) faculty are actively engaged in initiatives to build capacity at the intersection of global health, rehabilitation and disability.
Members of SPOT take part in knowledge sharing and train-the-trainer initiatives and many SPOT students in the professional programs also conduct fieldwork placements in low or middle income countries or with new immigrants and underserved communities across Canada. Click below to learn more.
Global Health Fieldwork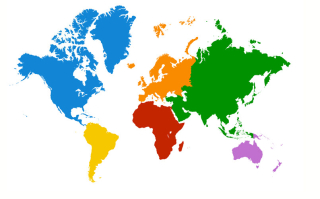 SPOT Students in the professional Master's programs in Occupational and Physical Therapy have the opportunity to participate in global health fieldwork placements, as part of their training requirements. Many of these fieldwork projects are associated with efforts to build sustainable international partnerships for fieldwork and a variety of supervision models are used to support student learning. International collaborations for 2013-2014 included such locales as India, Tanzania,South Africa, Barbados, Trinidad, and Colombia. More information is currently being updated, please visit again soon.
Global Health and Rehabilitation Training at McGill
Interprofessional Global Health Course
Students from SPOT participate in and help coordinate a 10 week, student-run, not for credit interprofessional global health course. The IGHC has been in existence for nearly a decade and includes students from physical & occupational therapy, medicine, nursing, dentistry and nutrition, and focuses on a range of topics related to global health. For more information visit here.
Global Health Discourse in Rehabilitation Journal Club
The student-run Global Health Discourse in Rehabilitation Club creates an open space for discussing global health topics and stimulates a worldview perspective centered around rehabilitation. As future healthcare leaders, having a worldview on health is extremely valuable in order to participate in compelling discussions and becoming engaged in future global health projects. Come explore all the possibilities that we have as future rehabilitation professionals to contribute to, and collaborate with, the international healthcare community.
Capacity Building beyond McGill
Supporting the training of rehabilitation providers in Haiti
SPOT faculty and students are engaged in a partnership with Handicap International and local institutions to support the training of rehabilitation technicians and provision of continuing education for rehabilitation providers in Haiti. A new initiative by the McGill team in 2014 was the launch of a mixed methods evaluation of the employment profiles of graduates from the three rehabilitation technician training programs in Haiti. This program maintains sustained contact between McGill and partners in Haiti and involves two to three trips to Haiti each year by members of the SPOT team.