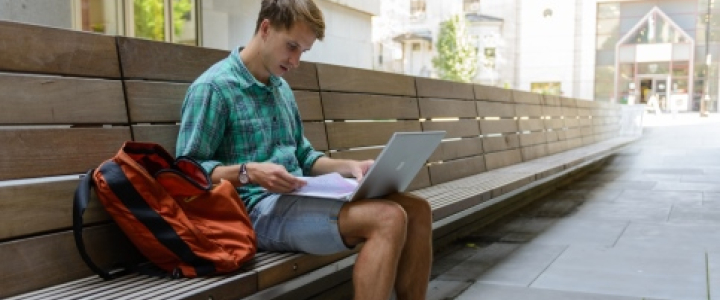 Welcome back to a new academic year!

While the vast majority of our credit courses will be offered on campus, we continue to offer a high-quality tutoring experience online!  Flexible hours, slots in the evenings and on weekends, we are here for you.
For the Fall 2021 term, all tutoring will be conducted online via the Microsoft Teams platform. This application is available for free to students through Office 365. You will need to register for an appointment using your McGill email. Before you make your first appointment, we strongly recommend that you familiarize yourself with Microsoft Teams features. For additional information, please visit our Tutorial Service webpage.
For general inquiries about the tutorial service, please send an email to the coordinator at mwctutorial [at] mcgill.ca.
Welcome to the McGill Writing Centre!
Refine your academic writing skills or learn to write for a specific professional audience with courses offered by the McGill Writing Centre (MWC). As a student in one of the MWC's courses or workshops, you'll learn essential skills, strategies, and techniques that will help you to succeed both at university and in any number of professions.
Office Hours
Our full-time staff is working both on campus and remotely to meet the needs of the McGill community.

Our working hours are as follows:
Monday:         8-12, 1:15-4:00 pm

Tuesday:        

8:00 am to 4:30 pm

Wednesday: 

8-12, 1:15-4:00 pm

Thursday:     

8:00 am to 4:30 pm

 

Friday:            8:00 am to

4:30 pm

Tutorial Service hours can be found here.