Drawing on its extensive network of a world renowned faculty, alumni
and international partners, its programs, courses and workshops are
targeted for teachers, post-secondary educators, trainers and educational
leaders who want to make a difference in their field. 
---
Dr. Alenoush Saroyan
Professor Emerita, Department  of Educational and Counselling Psychology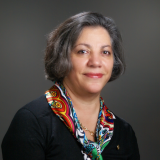 Dr. Saroyan is a professor and the previous Chair of the Department of Educational and Counselling Psychology. Her areas of specialization and research include the pedagogical development of academics, academic leadership, quality assurance, and the reform of postsecondary systems.
She serves as a consultant to various international organizations including The World Bank and the OECD, and UNESCO. She has extensive international experience in higher education reform in the Middle East, Far East, North Africa, South America and Post Soviet States. Her publications are on university professors' conceptions of teaching and teaching and educational development.
---
Liana Aghabekyan -- On Leave (2021)* 
​Project Administrator
Liana comes to us with more than ten years of experience managing and administering projects of various scales in international and governmental organizations. In her latest role, Liana worked as a Senior Project Officer for the Council of Europe. She holds a Diploma in Management and an M.A. in Public Policy.
Liana's office is EDUC 209 and she can be reached at 514.398.5487 or liana.aghabekyan [at] mcgill.ca. 
*From WInter 2021 through to Fall 2021, please direct your email inquiries to miie.education [at] mcgill.ca.