Team 1: The Development and Structure of the IOW Global Economy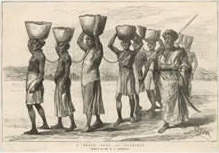 Team 1 focuses on 5 themes: 
the development and structure of the IOW global economy
connections and exchanges within Africa and between Africa and the wider IOW
relationships between the environment and enslavement/slave trades in the IOW
human migration across the Western IOW
Western IOW environmental history.
Team 1 Leader and Project Principal Investigator: Gwyn Campbell, McGill University
Campbell holds a Canada Research Chair in Indian Ocean World History at McGill University. Born in Madagascar, he grew up in Wales. He holds degrees in economic history from the universities of Birmingham and Wale, has taught in India (Voluntary Service Overseas) as well as at universities in Madagascar, Britain, South Africa, Belgium and France, and served academic consultant for the South African Government in negotiations resulting in the formation of an Indian Ocean regional association in 1997. His specialities are the history of Madagascar, slavery, the IOW, and the nineteenth century missionary impulse and impact. 
Team 1 Collaborators
| Name  | Affiliation | Focus |
| --- | --- | --- |
| Martha Chaiklin | Independent curator and historian, USA | Ivory trade |
| Amitava Chowdhury | Queen's University, Canada | South Asian indentured labour  |
| Sally K. Church | University of Cambridge | Chinese diplomatic relations |
| Ulrike Freitag | Zentrum Moderner Orient, and Freie Universität, Berlin | Islamic studies |
| Amenah Jahangeer Chojoo | Mahatma Gandhi Institute, Mauritius | Culture of Western IOW |
| Pedro Machado | Indiana University | Economic History of western IOW |
| Gijsbert Oonk | Erasmus School of History Culture and Communication, Rotterdam | Economic History of western IOW |
| K. Rajan | Pondicherry University | Archaeology of South India |
| Himanshu Prabha Ray | Jawaharlal Nehru University, New Delhi | History and Archaeology, IOW |
| Himla Soodyall | Human Genomic Diversity and Disease Research Unit (HGDDRU), Johannesburg | Human genetics |
| Alessandro Stanziani | École des hautes études en sciences sociales, Paris | History of labour |
| Lakshmi Subramanian | Centre for Studies in Social Sciences, Kolkata | Maritime history of IOW |
| Hideaki Suzuki | Nagasaki University, Japan | Trade in the western IOW |
| Jonathan Walz | Center for India and South Asia, Rollins College, Florida | Anthropology and Archaeology of Western IOW |