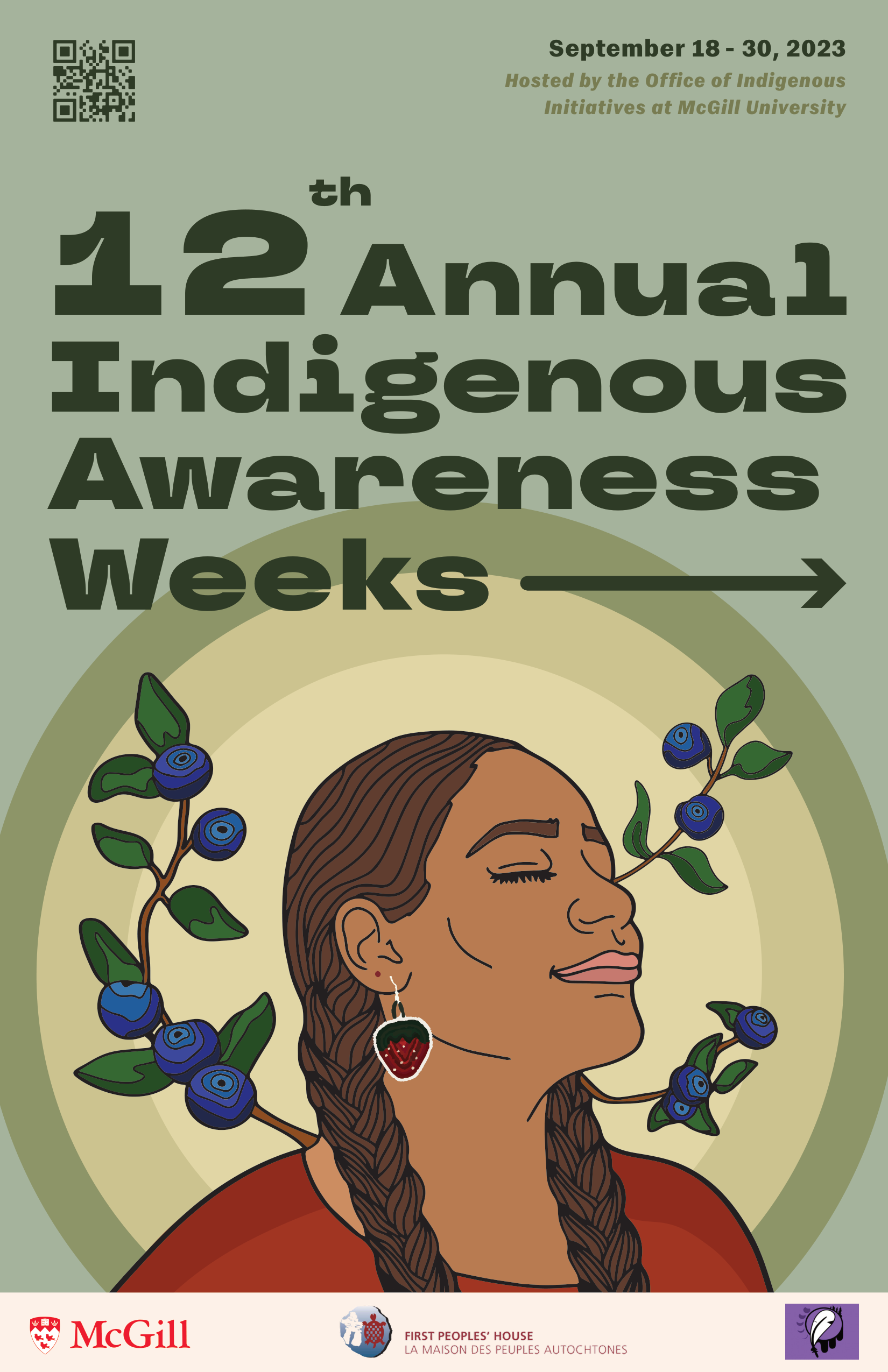 From September 18-30, 2023, join the Office of Indigenous Initiatives at McGill University for the twelfth annual Indigenous Awareness Weeks.
Indigenous Awareness Weeks (IAW) is a two-week-long event series involving Indigenous academics, artists, and community members. Events held over these two weeks encourage a greater understanding of Indigenous peoples among students, staff, and faculty at McGill. They also help foster a dialogue about First Nations, Métis and Inuit topics important to individuals and their communities. The events, outlined below, create a space that bring together Indigenous experts, community leaders, students, faculty, and staff throughout our campus community. We hope to see you there!
This year's IAW art was designed by Anishnawbe, Oji-Cree, and Two-Spirit artist NiibinDesigns.
Full Calendar of Events
Click below to view the full list of events on offer for Indigenous Awareness Weeks 2023!
About Indigenous Awareness Weeks
Indigenous Awareness Weeks have been celebrated at McGill since 2011. Read more about them by clicking the link below.