News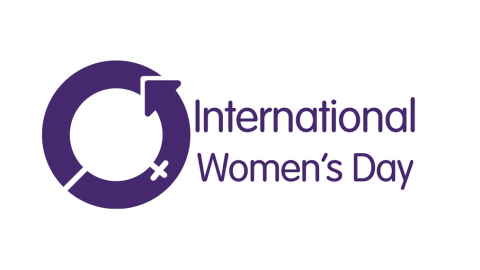 The first International Women's Day occurred in 1911, supported by over one million people. International Women's Day is a global day celebrating the social, economic, cultural and political achievements of women - while also marking a call to action for accelerating gender balance. 
Here are some experts from McGill University that can provide comment on this issue:
Shaheen Shariff, iMPACTS Project Director and James McGill Professor, Department of Integrated Studies in Education
"It seems our society continues to move one step forward in women's rights – and two-steps back. My heart is with the millions of courageous migrant women who are running from war and conflict, displaced from their homes and families; raising children in refugee camps and closed hostile borders. On International Women's Day, politicians, educators and society as a whole need to reflect deeply on the long-term impacts on these women and children. Society needs to work harder and collaboratively towards peace, unity, love and support, instead of proliferating protectionism, misogyny, sexism, and racialized division."
Chloe Garcia, Sessional Instructor, Department of Integrated Studies in Education
"Young women and girls are actively taking part in gender-based violence prevention and awareness-raising through their activism and education-oriented videos on YouTube. While youth participation in digital spaces is not without its problems, their efforts to provide entertaining, affective sexualities education to their peers is commendable, particularly when sex education in schools remains controversial."
Audrey Moores, Associate Professor, Department of Chemistry
"International Women's day is incredibly important to females in the workplace, because it's a day to reflect on what has been accomplished and what there is still to work on. Women come together as a community and give each other the right to dream, to be ambitious and to feel empowered. I derive an enormous amount of energy and faith from such days."
Alexandra Ketchum, Faculty Lecturer, Institute for Gender, Sexuality and Feminist Studies
"Women and technology, as highlighted by the Feminist and Accessible Publishing, Communications, and Technologies Series, is an important topic in today's society. We must ask ourselves how our technologies (as wide ranging as artificial intelligence, machine-learning, voice assistants, robots, apps and social media) affect women's rights?"
Anna Hargreaves, Assistant Professor, Department of Biology
"There's never been a better time to be a female scientist, as barriers are coming down and support is increasing. However, there's still a long way to go and not all challenges can be fought on university campuses. In terms of ecology & evolution, our ongoing implicit bias that males are the standard for 'normal' is obvious in how we talk about animals. People (including scientists) often default to make pronouns for any animal, including those that are clearly female (most bees and ants, for example)."
Morgan Crowley, PhD candidate, Department of Natural Resource Sciences
"It's an exciting time in history to be a remote sensing scientist because new earth observation satellites are being launched each day. For women in the field, there is increased support through organizations like Ladies of Landsat and even more visibility of our groundbreaking contributions."
Melissa Sonberg, Professor of Practice, Desautels Faculty of Management
"A big issue in this world is whether we need quotas to have meaningful growth in the number of women in the C-Suite and in corporate boards. The case for quotas references the glacial pace of change (less than 20 per cent of public companies in North America have a woman on the Board of Directors) while the case against is predicated on merit and expertise being more important than gender. I think the answer requires integration of both sides of the issue."
Lisa Cohen, Associate Professor, Desautels Faculty of Management
"Across multiple studies, I show that work is not always equal for women and this is not because women are somehow less able than men. It is the structures and the way work are organized that create and maintain inequality. Research on differences in workplace outcomes for men and women often focusses on differences between men and women. It is equally important to focus on how men and women are placed in different locations in the workplace and in different jobs."
Louise Pilote, James McGill Professor, Department of Medicine, Divisions of Internal Medicine and Experimental Medicine
"To improve women's health, we need to advocate for inclusion of women in studies. Many clinical trials include a small proportion of women, yet often the conclusion is that the findings apply to both men and women. Researchers and policy makers must provide and request data in both men and women to make relevant recommendations."
Isabelle Malhamé, Assistant Professor, Department of Medicine, Division of Internal Medicine
"Since the obstetric population has dramatically changed in recent years, modern medicine must evolve and adapt in order to provide women with the highest standards of pregnancy care."
Natalie Dayan, Assistant Professor, Department of Medicine, Division of Internal Medicine
"Gender bias still exists in health care, from academic recognition and support in the workforce, to identifying and treating disease in women and men of all genders. My take is that being treated equally is not equivalent to being treated the same. It is only when we, as a community, appreciate this point and use it in our policies that we will achieve true equity."

 
Read the original story here on the McGill Newsroom Website.