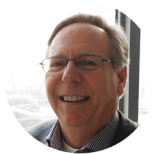 Director of Engineering, Septodont Inc. &
B.Eng. (Mechanical); Minor in Management 1981
Briefly describe your path to your current career.
Since graduation, I have held positions of steadily increasing responsibility in the technical management field.  I started with Consumer Goods (P&G, Molson) and moved on to Pharmaceuticals (Apotex, Sanofi, Septodont).  Roles in maintenance, facilities, engineering, project management, quality and recruiting have prepared me well for senior technical management. Most of the time has been spent in Capital Project Management and Lean Manufacturing.  A key part of the journey has been the application of life long learning concepts acquired while at P&G (very early on in my career).
How has your engineering education at McGill contributed to your success?
If you take advantage of the crucible of a McGill Engineering education, you can build skills in two very important areas.  McGill Engineering helped me further develop my problem solving skills, but more importantly it was a catalyst to build skills in the areas of Leadership, Management and Teamwork.  These non-technical skills have made the biggest difference in my career progression.  Eighty percent of you will have a management role sometime during your career. 
What advice do you have for current students in the Faculty of Engineering?
Take the opportunity to significantly improve your problem solving and non-technical skills.  Regrettably, the classroom offers just a few opportunities to do so.  Get involved in Leadership, Management and Teamwork roles outside the classroom.  Become a life long learner and take total responsibility for your own growth and development … there are few companies that will actively do this for you.
Do you have anything else to add?
When I graduated in 1981, I had no firm plans for my career (I believe this is the norm).  I was extremely fortunate to work for a company (P&G) that helped me work through the many things I was interested in as a career.  They also helped me determine directions that I did not want in my career.  It is not easy, but Career Planning will be the most important activity you can do to advance your career.  The McGill Engineering Career Centre can help.