Media news
150e anniversaire du Canada: Le moment de faire le point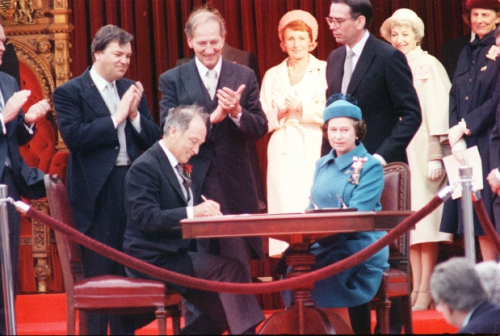 Johanne Poirier | 20 mars 2017 | Le Devoir
"L'année 2017 marque les 150 ans de la fédération canadienne. L'anniversaire ne mérite pas nécessairement une célébration. Mais c'est le moment de faire le point et de lever les tabous. Imaginez des jeunes qui se disent que la coexistence pacifique et les différents modes de réconciliation doivent, aussi, passer par une discussion sur nos valeurs partagées et sur les modalités d'organisation et de partage du pouvoir. Imaginez que le mot « Constitution » ne soit plus un « vilain mot »… ou un somnifère…" Continue reading...
Upcoming Chair Events
March 22, 2017: Baxter Competition Symposium
The three finalists of the Baxter Family Competition on Federalism will be presenting their papers at McGill University in front of many of the jury members who have selected them.
March 23 and 24, 2017: Canadian Federalism and its Future/Le fédéralisme canadien et son avenir
The colloquium « Canadian Federalism and its Future: Actors and Institutions » is organized in the broader context of the 150th anniversary of the Canadian confederation by the Groupe de recherche sur les sociétés plurinationales (GRSP) in partnership with McGill University's Peter MacKell Research Chair on Federalism and the McGill and Laval University faculties of law. Taking place over two days, the conference will take place at McGill University in Montreal, on a train to Quebec City, and at the Musée de la civilisation in Old Quebec City. For more information, visit federalism150conference.ca.
March 27, 2017: Constitutional Moment with Cheryl Saunders
The Regroupement Droit, changements et gouvernance welcomes a talk on "Constitutional Architecture for Divided Societies" with Cheryl Saunders, Professor Emeritus, University of Melbourne. Please note that this event will take place in Prof. Poirier's class at 13:30, NCDH 200.
About the Chair
The Peter MacKell Chair in Federalism aims to reflect on the foundations, potential, risks and concrete incarnations of the "federal phenomenon" understood broadly.
The inaugural holder of the Peter MacKell Chair is Professor Johanne Poirier.
The Peter MacKell Chair in Federalism was created at the Faculty of Law thanks to a generous bequest from Peter R.D. MacKell.
Media mentions
"Une Chaire sur le fédéralisme voit le jour", entrevue avec Pierre Vallée, Le Devoir, 14 nov 2015.
"Regards neufs sur la Constitution", interview with the MacKell Chair, Law Focus online, McGill's Faculty of Law monthly electronic magazine.
About Peter R.D. MacKell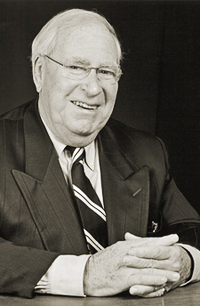 Peter R.D. MacKell, QC, BCL'51 (1927-2011) was a well known Montreal business lawyer. Born in Ottawa, the son of Air Commander David Edward MacKell, CBE, and of Margaret Eileen Kehoe, Peter MacKell was educated at the Royal Canadian Naval College at Royal Roads, and at McGill University.
Admitted to the bar in 1951, he began his career with Duquet MacKay, later moving to Martineau Walker, today known as Fasken Martineau. He led the firm as Chairman for several years, before retiring in 1995.
Peter MacKell handled many significant litigation and commercial briefs in the course of his career, representing major Canadian and foreign clients. He was also a highly sought-after corporate director, and a member of the board of Goodfellow inc. for many years, as well as a director of the Régie de l'assurance-dépôts du Québec.