Michael Pollak
Academic title(s):
Full Member, McGill Centre for Translational Research in Cancer
Director, Division of Cancer Prevention, Department of Oncology, McGill University
Alexander-Goldfarb Research Chair in Medical Oncology, McGill University
Professor, Departments of Medicine and Oncology, McGill University
Director, Cancer Prevention Centre, Segal Cancer Centre
Editor-in-Chief of Cancer Prevention Research, American Association for Cancer Research (AACR)
Elected to the Royal Society of Canada (RSC), 2019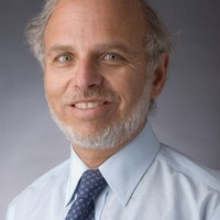 Group:
Molecular modeling and new drug development: Development of Biological and Chemical Agents
New therapeutic trial designs in personalized medicine: Cancer Prevention and Cancer Genetics
Current research:
Dr. Michael Pollak's research program is focused on hormonal influences on cancer. The work of his lab lead to the recognition of important roles of insulin-like growth factors and insulin in cancer biology. As a result of his research, at least a dozen pharmaceutical companies have launched specific drug development programs to develop drug candidates that address novel molecular targets.
Top 5 research publications 
Chan JM, Stampfer MJ, Giovannucci E, Gann PH, Ma J, Wilkinson P, Hennekens CH, Pollak M. Plasma insulin-like growth factor-I and prostate cancer risk: a prospective study. Science 279: 563-6, 1998. [see also favorable editorial comment – Science 279: 475, 1998]. Impact Factor: 41.058. Times cited (as of 2021): 1,544. PMID: 9438850.
Zakikhani M, Dowling R, Fantus GI, Sonenberg N, Pollak M. Metformin is an AMP-kinase dependent growth inhibitor for breast cancer cells. Cancer Res 66: 10269-73, 2006. Impact Factor: 9.13. Times cited (as of 2021): 673. PMID: 17062558.
Kordes S, Pollak MN, Zwinderman AH, Mathôt RA, Weterman MJ, Beeker A, Punt CJ, Richel DJ, Wilmink JW. Metformin in patients with advanced pancreatic cancer: a double-blind, randomised, placebo-controlled phase 2 trial. Lancet Oncol 16: 839-47, 2015. Impact Factor: 36.421. Times cited (as of 2021): 121. PMID: 26067687.
Hulea L, Gravel SP, Morita M, Cargnello M, Uchenunu O, Im YK, Lehuédé C, Ma EH, Leibovitch M, McLaughlan S, Blouin MJ, Parisotto M, Papavasiliou V, Lavoie C, Larsson O, Ohh M, Ferreira T, Greenwood C, Bridon G, Avizonis D, Ferbeyre G, Siegel P, Jones RG, Muller W, Ursini-Siegel J, St-Pierre J, Pollak M, Topisirovic I. Translational and HIF-1α-Dependent Metabolic Reprogramming Underpin Metabolic Plasticity and Responses to Kinase Inhibitors and Biguanides. Cell Metab 28(6):817-832, 2018. Impact Factor: 20.565. Times cited (as of 2021): 1. PMID: 30244971.
Pollak M. Diet boosts the effectiveness of a cancer drug. Nature 60(7719): 439-440, 2018. Impact Factor: 41.577. Times cited (as of 2021): 1. PMID: 30127476.
Recent publications
Dr. Pollak has more than 42,500 citations of scientific contributions and more than 485 publications, with an H-index of 115.
Sirui Zhou, Guillaume Butler-Laporte, Tomoko Nakanishi, David Morrison, Jonathan Afilalo, Marc Afilalo, Laetitia Laurent, Maik Pietzner, Nicola Kerrison, Kaiqiong Zhao, Elsa Brunet-Ratnasingham, Danielle Henry, Nofar Kimchi, Zaman Afrasiabi, Nardin Rezk, Meriem Bouab, Louis Petitjean, Charlotte Guzman, Xiaoqing Xue, Chris Tselios, Branka Vulesevic, Olumide Adeleye, Tala Abdullah, Noor Almamlouk, Yiheng Chen, Michaël Chassé, Madeleine Durand, Clare Paterson, Johan Normark, Robert Frithiof, Miklós Lipcsey, Michael Hultström, Celia M T Greenwood, Hugo Zeberg, Claudia Langenberg, Elin Thysell, Michael Pollak, Vincent Mooser, Vincenzo Forgetta, Daniel E. Kaufmann, J Brent Richards. A Neanderthal OAS1 Isoform Protects European Ancestry Individuals Against COVID-19 Susceptibility and Severity. Nat Med. 2021 Feb 25. doi: 10.1038/s41591-021-01281-1. Epub ahead of print. Impact Factor: 34.848. PMID: 33633408.
Brendan J Guercio, Sui Zhang, Fang-Shu Ou, Alan P Venook, Donna Niedzwiecki, Heinz-Josef Lenz, Federico Innocenti, Michael N Pollak, Andrew B Nixon, Brian C Mullen, Bert H O'Neil, James E Shaw, Blase N Polite, Al Bowen Benson 3rd, James N Atkins, Richard M Goldberg, Justin C Brown, Eileen M O'Reilly, Robert J Mayer, Charles D Blanke, Charles S Fuchs, Jeffrey A Meyerhardt. IGF-Binding Proteins, Adiponectin, and Survival in Metastatic Colorectal Cancer: Results From CALGB (Alliance)/SWOG 80405. JNCI Cancer Spectr. 2020 Aug 27; 5(1). Impact Factor: 11.577. PMID: 33426464.
Farzana L Walcott, Ping-Yuan Wang, Christine M Bryla, Rebecca D Huffstutler, Neha Singh, Michael N Pollak, Payal P Khincha, Sharon A Savage, Phuong L Mai, Kevin W Dodd, Paul M Hwang, Antonio T Fojo, Christina M Annunziata. Pilot Study Assessing Tolerability and Metabolic Effects of Metformin in Patients With Li-Fraumeni Syndrome. JNCI Cancer Spectr. 2020 Jul 18; 4(6). Impact Factor: 11.577. PMID: 33490865.
Justin C Brown, Sui Zhang, Jennifer A Ligibel, Melinda L Irwin, Lee W Jones, Nancy Campbell, Michael N Pollak, Alexandra Sorrentino, Brenda Cartmel, Maura Harrigan, Sara M Tolaney, Eric P Winer, Kimmie Ng, Thomas A Abrams, Tara Sanft, Pamela S Douglas, Frank B Hu, Charles S Fuchs, Jeffrey A Meyerhardt. Effect of Exercise or Metformin on Biomarkers of Inflammation in Breast and Colorectal Cancer: A Randomized Trial. Cancer Prev Res (Phila). 2020 Dec; 13(12):1055-1062. Impact Factor: 3.866. PMID: 32859615.
Juan Gómez-Izquierdo, Kristian B Filion, Jean-Franҫois Boivin, Laurent Azoulay, Michael Pollak, Oriana Hoi Yun Yu. Subclinical Hypothyroidism and the Risk of Cancer Incidence and Cancer Mortality: A Systematic Review. BMC Endocr Disorders. 2020 Jun 9; 20(1):83. Impact Factor: 1.816. PMID: 32517676.
Izreig S, Gariepy A, Kaymak I, Bridges HR, Donayo AO, Bridon G, DeCamp LM, Kitchen-Goosen SM, Avizonis D, Sheldon RD, Laister RC, Minden MD, Johnson NA, Duchaine TF, Rudoltz MS, Yoo S, Pollak MN, Williams KS, Jones RG. Repression of LKB1 by miR-17∼92 Sensitizes MYC-Dependent Lymphoma to Biguanide Treatment. Cell Rep Med. 2020 May 19; 1(2):100014. Impact Factor: 7.700. PMID: 32478334.
Kim J, Yuan C, Babic A, Bao Y, Clish CB, Pollak MN, Amundadottir LT, Klein AP, Stolzenberg-Solomon RZ, Pandharipande PV, Brais LK, Welch MW, Ng K, Giovannucci EL, Sesso HD, Manson JE, Stampfer MJ, Fuchs CS, Wolpin BM, Kraft P. Genetic and Circulating Biomarker Data Improve Risk Prediction for Pancreatic Cancer in the General Population. Cancer Epidemiol Biomarkers Prev. 2020 May; 29(5):999-1008. Impact Factor: 4.554. PMID: 32321713.
Hang D, He X, Kværner AS, Chan AT, Wu K, Ogino S, Hu Z, Shen H, Pollak MN, Giovannucci EL, Song M. Plasma Biomarkers of Insulin and the Insulin-like Growth Factor Axis, and Risk of Colorectal Adenoma and Serrated Polyp. JNCI Cancer Spectr. 2019 Aug 1; 3(3):pkz056. Impact Factor: 11.577. PMID: 32328558.
Giorli G, Rouette J, Yin H, Lapi F, Simonetti M, Cricelli C, Pollak M, Azoulay L. Prediagnostic Use of Low-Dose Aspirin and Risk of Incident Metastasis and All-Cause Mortality Among Patients With Colorectal Cancer. Br J Clin Pharmacol. 2020 Nov;86(11):2266-2273. Impact Factor: 3.980. PMID: 32352592.
Meyerhardt JA, Irwin ML, Jones LW, Zhang S, Campbell N, Brown JC, Pollak M, Sorrentino A, Cartmel B, Harrigan M, Tolaney SM, Winer E, Ng K, Abrams T, Fuchs CS, Sanft T, Douglas PS, Hu F, Ligibel JA. Randomized Phase II Trial of Exercise, Metformin, or Both on Metabolic Biomarkers in Colorectal and Breast Cancer Survivors. JNCI Cancer Spectr. 2019 Nov 20; 4(1):pkz096. Impact Factor: 11.577. PMID: 32090192.
Mancuso JG, Foulkes WD, Pollak MN. Cancer Immunoprevention: A Case Report Raising the Possibility of "Immuno-interception". Cancer Prev Res (Phila). 2020 Apr; 13(4):351-356. Impact Factor: 3.866. PMID: 32241906.
Guinter MA, Gapstur SM, McCullough ML, Flanders WD, Wang Y, Rees-Punia E, Alcaraz KI, Pollak MN, Campbell PT. Prospective association of energy balance scores based on metabolic biomarkers with colorectal cancer risk. Cancer Epidemiol Biomarkers Prev. 2020 May;29(5):974-981. Impact Factor: 4.554. PMID: 32094199.
Zell JA, McLaren CE, Morgan TR, Lawson MJ, Rezk S, Albers CG, Chen WP, Carmichael JC, Chung J, Richmond E, Rodriguez LM, Szabo E, Ford LG, Pollak MN, Meyskens FL. A Phase IIa Trial of Metformin for Colorectal Cancer Risk Reduction among Individuals with History of Colorectal Adenomas and Elevated Body Mass Index. Cancer Prev Res (Phila). 2020 Feb;13(2):203-212. Impact Factor: 3.866. PMID: 31818851.
Lord SR, Collins JM, Cheng WC, Haider S, Wigfield S, Gaude E, Fielding BA, Pinnick KE, Harjes U, Segaran A, Jha P, Hoefler G, Pollak MN, Thompson AM, Roy PG, English R, Adams RF, Frezza C, Buffa FM, Karpe F, Harris AL. Transcriptomic analysis of human primary breast cancer identifies fatty acid oxidation as a target for metformin. Br J Cancer. 2020 Jan;122(2):258-265. Impact Factor: 5.416. PMID: 31819193.
Chan K, Robert F, Oertlin C, Kapeller-Libermann D, Avizonis D, Gutierrez J, Handly-Santana A, Doubrovin M, Park J, Schoepfer C, Da Silva B, Yao M, Gorton F,Shi J, Thomas CJ, Brown LE, Porco JA Jr, Pollak M, Larsson O, Pelletier J, Chio IIC. eIF4A supports an oncogenic translation program in pancreatic ductal adenocarcinoma. Nat Commun. 2019 Nov 13; 10(1):5151. Impact Factor: 11.878. PMID: 31723131.