Assistant Professor
Biostatistics and Occupational Health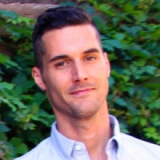 1020 Pine Avenue West (Room 43)
Montreal, QC, Canada H3A 1A2
Email: mathieu.maheu-giroux [at] mcgill.ca
---
Dr. Mathieu Maheu-Giroux is a public health researcher with research interests spanning population health, epidemiology, and infectious diseases. His recent work has focused on impact evaluations of public health interventions, measurements and disease burden assessments, and behavioural interventions to control infectious diseases. Other research interests include: mathematical modeling, cost-effectiveness analysis, and Bayesian statistics. Dr. Maheu-Giroux joined the McGill Department of Epidemiology, Biostatistics and Occupational Health in 2017 as an Assistant Professor. He previously worked as a researcher at Imperial College London after completing his Doctor of Science at Harvard T.H. Chan School of Public Health. Dr. Maheu- Giroux has international field experience in Tanzania, Peru, and Chile, and has published in journals including the International Journal of Drug Policy, AIDS and Behavior, and the American Journal of Epidemiology.
Research
Global Health
Measurements and Disease Burden
Infectious Disease Epidemiology
Impact Evaluation
Population Health
Bayesian Statistics
Cost-Effectiveness Analysis
HIV and other STI
Mathematical Modeling
Education
ScD in Population Health (2015): Harvard TH Chan School of Public Health 
Recent Publications
Maheu-Giroux, M. , Diabaté, S. , Boily, M. , Jean-Paul, N. , Vesga, J. F. , Baral, S. , Abo, K. , Wognin, V. , Diouf, D. & Alary, M. (2019). Cost-Effectiveness of Accelerated HIV Response Scenarios in Côte d'Ivoire. JAIDS Journal of Acquired Immune Deficiency Syndromes, 80(5), 503–512. doi: 10.1097/QAI.0000000000001956.
Mathieu Maheu-Giroux, Kimberly Marsh, Carla Doyle, Arnaud Godin, Charlotte Lanièce Delaunay, Leigh F Johnson, Andreas Jahn, Kouamé Abo, Francisco Mbofana, Marie-Claude Boily, David L Buckeridge, Catherine Hankins, Jeffrey W Eaton (2019). National HIV testing and diagnosis coverage in sub-Saharan Africa: a new modeling tool for estimating the "first 90" from program and survey data. bioRxiv 532010; doi: https://doi.org/10.1101/532010
Mathieu Maheu-Giroux, Serene A Joseph, Moxidectin for deworming: from trials to implementation, The Lancet Infectious Diseases, Volume 18, Issue 8, 2018, Pages 817-819, ISSN 1473-3099, DOI:10.1016/S1473-3099(18)30270-6.
Tavitian-Exley, I., Boily, MC., Heimer, R. et al. Polydrug Use and Heterogeneity in HIV Risk Among People Who Inject Drugs in Estonia and Russia: A Latent Class Analysis. AIDS Behav (2018) 22: 1329. https://doi.org/10.1007/s10461-017-1836-0
Isabel Tavitian-Exley, Mathieu Maheu-Giroux, Lucy Platt, Robert Heimer, Anneli Uusküla, Olga Levina, Peter Vickerman, Marie-Claude Boily, Differences in risk behaviours and HIV status between primary amphetamines and opioid injectors in Estonia and Russia, International Journal of Drug Policy, Volume 53, 2018, Pages 96-105, ISSN 0955-3959, https://doi.org/10.1016/j.drugpo.2017.11.010.