Message from Director, Shelley Clark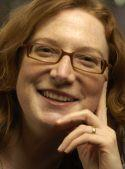 Welcome to the Centre on Population Dynamics (CPD) at McGill University.  We created this centre (established May 1, 2012) because we live in a time of dynamic demographic and health transformations.  Although the size of the global population zipped past 7 billion earlier this year, we are living longer, healthier lives that are more connected than ever before through unprecedented levels of travel, migration, and technology.  Yet, trends in health and population growth are uneven and vary around the globe and within societies. While we are close to eradicating polio, new disease such as the Ebola virus and SARS are emerging.  In some countries, fertility rates have plummeted to below replacement levels, while other countries are facing stalled fertility transitions.  Simultaneously, families, one of the bedrocks of all societies, have undergone some of the most radical transformations, generating ever more complex and fluid structures.  All of these changes in demographic and health conditions are closely entwined with each other and with the economic well-being of individuals and societies.  Research conducted at CPD seeks to not only understand these dynamic trends and interactions, but also to help guide policies, programs, and interventions to better address the changing needs of societies.      
Our Centre's principal aim is to facilitate ground-breaking research on topics relating to health, work, family, aging, and migration that are central to the lives of individuals and vital to the prosperity of societies.  To examine these complex issues from multiple perspectives, we have brought together the talents of some of McGill's premier researchers in sociology, economics, geography, and epidemiology.  Our 29 affiliated faculty members hold numerous prestigious awards including membership in the Royal Society of Canada and Canada Research Chairs. By creating an intellectual community which promotes the lively exchange of ideas and innovations from different disciplines, CPD will not only foster original collaborative research projects among faculty, but it will also develop rare training opportunities where students are directly mentored by multidisciplinary teams of advisors.  Consequently, we are looking forward to an exciting year ahead building further connections throughout McGill, across Canada, and around the globe.