The Ingram School of Nursing espouses Strengths-Based Nursing and Healthcare, a value-driven approach to transform the healthcare system by humanizing care.
Bachelor Programs
Let us inspire your educational journey as you begin your nursing career. 
Master Programs
Take your nursing career to the next level! Application deadlines for Fall 2023 admission have been extended for some of our programs.
 
Doctoral Program
Join one of Canada's top research-intensive doctoral programs in Nursing. 
Highlights from McGill Nursing e-News
Ceremony welcomes first year students into the nursing profession
Close to 300 students affirmed their commitment to the nursing profession at the Ingram School of Nursing's Annual Nursing Professionalism Ceremony.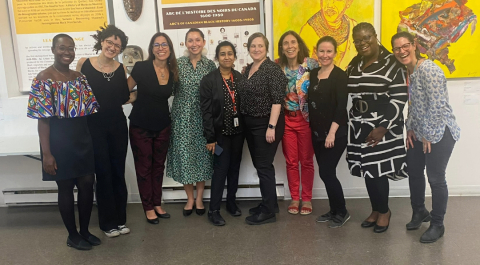 Building bridges with Black Communities in Quebec 
Event hosted by the Ingram School of Nursing helped bridge the gap between academia and community in addressing the critical issue of anti-Black racism.