News
Universities announce their 2017 Schulich Leader Scholarship winners
Katherine Sirois of Quebec and Iveta Demirova of British Columbia have been named McGill University's recipients of the prestigious Schulich Leader Scholarships.
Created in 2011 by Canadian business leader and philanthropist Seymour Schulich, this annual scholarship program encourages promising high school graduates to embrace STEM (Science, Technology, Engineering, Mathematics) in their future careers. This year, there were over 1,300 Schulich Leader nominees from across Canada vying for 50 scholarships, valued at up to $100,000 each. Since inception, 270 students have received this celebrated scholarship.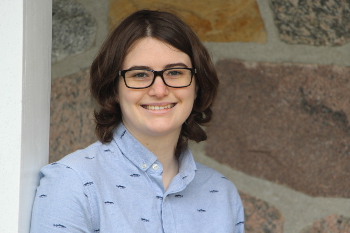 Katherine Sirois, 19, is a recipient of the $100,000 Schulich Leader Scholarship. A graduate of Cégep Édouard-Montpetit in Longueuil and Collège Durocher Saint-Lambert High School, Sirois is McGill's first Schulich Leader Scholarship recipient from Quebec and will be entering the University's computer engineering program this fall. Sirois was selected for her outstanding academic record and her achievements in science innovation, representing Quebec in three Canada-wide science fairs and developing projects, including a fall detector device for the elderly and a 'neuro-chapeau' hat designed to analyze brainwaves and prevent tired drivers from falling asleep at the wheel. 
"This scholarship gives me the opportunity to continue doing what I love and make a difference in the world through my studies," says Sirois. "My grandfather and both my parents attended McGill and it is a great honour to follow in their footsteps."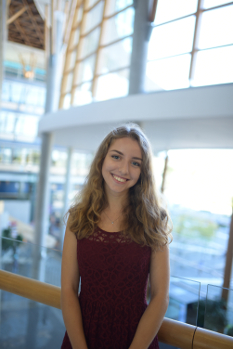 Iveta Demirova, 18, is a recipient of the $80,000 Schulich Leader Scholarship. A graduate of New Westminster Secondary School in New Westminster, B.C.  Demirova will be entering the Biological, Biomedical & Life Sciences program group in McGill's Faculty of Science this fall. Demirova was selected for her excellence in academic achievement, her accomplishments in scientific research focusing on the development of a novel HIV therapy, and her work in the community as founder and president of the first branch of the Initiative for Neuroscience and Dementia in B.C., bringing together partners and government organizations.
"Winning a Schulich Leader Scholarship means the world to me," says Demirova. "It gives me the financial freedom to dedicate my efforts to developing as a scientist, and I look forward to pursuing studies at a university which values academic excellence, research, critical thinking, curiosity and community."
"Schulich Leader scholarship recipients are the best and brightest STEM students in Canada," says Seymour Schulich. "I truly believe that many of these students will make great contributions to society, both on a national and global scale. With their university expenses covered, they can focus their time on their studies, research projects, extracurriculars, and entrepreneurial ventures. They are the next generation of technology innovators."
About Schulich Leader Scholarships
Schulich Leader Scholarships are prestigious entrance scholarships awarded to high school graduates enrolling in a Science, Technology, Engineering or Mathematics (STEM) undergraduate program at participating universities in Canada and Israel. Recognizing the increasing importance and impact that STEM disciplines will have on the prosperity of future generations, businessman and philanthropist Seymour Schulich established this $100 million scholarship fund in 2011 to encourage our best and brightest students to become the next pioneers of global scientific research and innovation.
This program awards 100 scholarships annually, valued at more than $7 million.  High schools across the country put forth more than 1,300 Schulich Leader nominees who were vying for 50 Canadian scholarships. Schulich Leaders can devote their full time and attention to their studies, as all of their financial needs are covered over the course of their degree. Canada's highest potential students are winning these scholarships and will make remarkable contributions to society.
About McGill University
Founded in Montreal, Quebec, in 1821, McGill is a leading Canadian post-secondary institution. It has two campuses, 11 faculties, 11 professional schools, 300 programs of study and some 40,000 students, including more than 9,400 graduate students. McGill attracts students from nearly 150 countries around the world, its 10,900 international students making up 27% per cent of the student body. Over half of McGill students claim a first language other than English, including approximately 20% of our students who say French is their mother tongue.
For more information visit
schulichleaders.com
For media inquiries contact:  
Vincent C. Allaire
vncent.allaire [at] mcgill.ca
514-398-6693
Dara Newton
dnewton [at] uja.schulichleaders.com
416-480-6492