---
Meditation Resources
---
MORSL Meditation Room
A dedicated meditation and prayer space at MORSL offers a range of features which are described on the drop-in centre page. A tranquil oasis of calm awaits you in our offices, open to students 10AM-4PM weekdays. 
Guided Meditation Audio
MORSL hosts ad-hoc meditation sessions to help cope with the stress of university life, especially during exams. Our Gnostic Faith Volunteer Rev. Deacon Jonathan Stewart has kindly offered a few guided meditations for students. Jonathan is a Montreal freelance writer and editor who's been meditating in different traditions for 20 years. He's meditated and studied everywhere from Christian monasteries to a variety of Buddhist retreats, and he's taken the MBSR course to see it all from a secular perspective. He led meditation classes and taught courses at the Presence Meditation Studio and has a weekly free secular meditation circle for everyone. His primary passion is the Western Wisdom Traditions and he is the meditation facilitator and Deacon for the Montreal parish of the Esoteric and Gnostic Apostolic Johannite Church. He lives in Mile End with his wonderful wife and his 14-pound cat.
Listen to some of our recordings from his past sessions:

 Controlled Breathing and Visualization (approx. 23 minutes)

 Meditation for stress reduction (approx. 25 minutes)

 Guided Meditation on Loving Kindness (approx. 13 minutes)
Guide to Meditation in Various Faith traditions 
See our dedicated page on meditation as it is experienced across various faiths. Browse through the sections online or download the PDF for offline viewing. Lovingly produced in collaboration with our multi-faith team.
More Resources
Read this article about finding balance through meditation, or browse other MORSL articles related to spiritual wellness.
---
Groups and Classes
---
Meditation Techniques Classes
See our meditation series page for current offerings as well as links to recordings of past classes.
Ongoing Weekly Meditations
Quaker Practice
During the school year, Quaker faith meditations take place every Wednesday at 7:00 pm online on Zoom. Send them a message on their Facebook group's page and keep up with scheduling changes.
What to expect: The essence of the Quaker tradition is that there is something divine in every person. Thus, no need for priests, hierarchy, or dogma; there are atheist Quakers, Buddhist Quakers, Christian Quakers, and more. Quakers meet in stillness and silence: the goal of this practice is to discern our highest truth so we can speak and act from it. Sometimes, it feels right to share something from that encounter with the group. If so, we speak it aloud.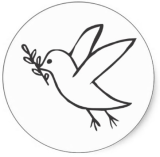 McGill Meditation Club
The goal of The Meditation Club is to foster the practice of meditation, and discuss the theory behind it.
Keep up to-date with practice times by checking out their Facebook page or meditation [at] ssmu.ca (email) them for more info.
Off-campus Mindfulness Meditation
MORSL's Gnostic Faith Volunteer Jonathan Stewart offers secular meditation sessions on Sunday mornings, 11:00 AM - 12:00 PM as part of the Online Mile End Meditation initiative The sessions are held via Google Meet.
MORSL's volunteer facilitator, Devaki Groulx, has been practicing meditation under the guidance of Spiritual teacher Sri Chinmoy since 1972 and teaching meditation since the 80s. She is the co-leader of the Sri Chinmoy Meditation Centre with her husband, Vidura, who is also a volunteer facilitator with MORSL. Their centre hosts free online meditation classes but registration is required. Find out more on their website.