Unruly Passengers and Liability for Acts of Unlawful Interference

- Should the carrier be liable for the assault of one passenger on another?
- Should liability be allowed under the Warsaw/Montreal regimes when the "accident" was not caused by an event or occurrence related to an aviation operation?
- What are the policies and procedures which air carriers follow to deal with the unruly passenger?
- Have recent court decisions circumscribed the liability shield provided by the Tokyo Convention?

Chair : Carlos Martins (Bersenas Llp, Toronto)

Speakers:
John Balfour (Clyde & Co Llp, London)
Steven Fus (United Airlines, Inc., Chicago)
Jeanne M. O'Grady (Speiser Krause Nolan & Granito, New York)
Alejandro Piera (UAE Delegation on the ICAO Council, Montreal)



---
Pictures (click here)


---

Carlos Martins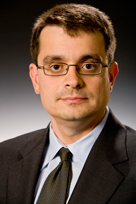 Carlos Martins is a founding partner of Bersenas Jacobsen Chouest Thomson Blackburn LLP in Toronto. He is a graduate of Osgoode Hall Law School, a Fellow of the Insurance Institute of Canada and is profiled in the 2011 edition of The International Who's Who of Aviation Lawyers.

Carlos has represented numerous air carriers in tort, contractual and regulatory litigation. He has been involved in major accident litigation and precedent setting aviation regulatory decisions before the Canadian Transportation Agency and the Canadian Human Rights Tribunal.

Carlos has conducted trials, appeals and tribunal hearings on behalf of his aviation clients on issues as diverse as the sale of aircraft, cargo losses, personal injury, liability for carrying inadmissible passengers and human rights.

Carlos has significant experience in providing day-to-day advice on local law to foreign air carriers. His activities include obtaining airport access and ancillary services as well as advising on office leases and employment matters. He has assisted foreign air carriers meet all the legal requirements of carrying on business in Canada, including obtaining appropriate licenses for own-operation as well as code share services.

He is a frequent speaker at conferences, including the IATA Legal Symposium, the Ontario Bar Association and the Insurance Institute of Canada. In addition, Carlos was the past author of the Canada chapter of International Insurance Law and Regulation (Oxford University Press) and has been a contributor to Wings Magazine and Helicopters Magazine. He is the editor of the firm's monthly newsletter, Transportation Notes.


John Balfour


John Balfour is an English solicitor and consultant, and until recently a partner, with Clyde & Co LLP in London. He has practised in air law for over 25 years, with particular emphasis on regulatory aspects. He is a Fellow of the Royal Aeronautical Society, a Committee Member (and past Treasurer and Secretary) of the European Air Law Association, a Board Member of the European Aviation Club and a Member of the International Advisory Board of the International Institute of Air and Space Law at Leiden University. He is the author of European Air Law, the division on EU law in Shawcross and Beaumont: Air Law and many articles on a variety of air law subjects.


Steven S. Fus


Steve has worked in the airline industry since 1980 when he began his career with Eastern Airlines in Miami as an airframe and powerplant mechanic. More recently, Steve has been in-house counsel for United Air Lines, Inc. in Chicago since 1997. He has practiced law and has had legal management responsibilities with United in the areas of International, Alliances, Litigation, Antitrust, Commercial Transactions, Regulatory and Business Ethics & Compliance. Steve holds a Bachelor of Science Degree from Florida International University and a Juris Doctor Degree from Golden Gate University School of Law, San Francisco. He is admitted to practice law in California and Illinois and licensed by the U.S. Federal Aviation Administration as an Airframe & Powerplant Mechanic and Private Pilot.


Jeanne M. O'Grady

Jeanne M. O'Grady graduated in June, 2001 cum laude from St. John's University School of Law and earned her Bachelor of Science degree in Biology from the Siena College/Albany Medical College Program for Science and the Humanities in 1993.

Jeanne has been involved in the litigation of several major commercial air disasters, including American Airlines Flight 587 in Belle Harbor, New York, Comair Flight 5191 in Lexington Kentucky, and Continental Connection Flight 3407 in Clarence Center, New York. She was also very active in representing families of 9/11 victims to the September 11th Victim Compensation Fund. Jeanne currently serves on the Plaintiffs' Committees of the In re September 11 Litigation and the In Re Air Crash Near Clarence Center, New York Litigation


Alejandro Piera


Alejandro Piera serves as Permanent Advisor to the Delegation of the United Arab Emirates (UAE) on the Council of International Civil Aviation Organization (ICAO), where he advises on policy and regulatory issues. He recently participated in ICAO' Special Study Group on Unruly Passengers. Prior to joining the UAE Delegation, Alejandro served as Senior Legal Counsel of the International Air Transport Association (IATA).
In addition to representing IATA at ICAO's Legal Committee, Alejandro was also part of the legal team that that participated in ICAO's Diplomatic Conference on the Modernization of the Rome Convention. Previously, Alejandro was in private practice for a number of years. He has lectured at various universities and written a number of articles on aviation law. He holds a LLM from McGill's Institute of Air & Space Law, a law degree from the National University of Asuncion, and an IATA diploma on aviation law.


---
Click on the thumbnail to view a larger version of the pictures.