Finding a Family Doctor
Neighbourhood 
Health and Social Services Centres
 are reference points where people can go in case of health or psychosocial problems. There, they can receive appropriate services or be directed to another resource in the territorial services network. Finding
 a family care practitioner in Quebec may take some time. The first step is to
register on the waiting list for a family doctor
at your local Health and Social Services Centre. Your request will be evaluated and priority granted according to your health status. It is impossible to determine exactly how long you will be on the waiting list. The wait time may vary according to doctor availability in your region and the number of people on the waiting list in your territory. Ask your colleagues, friends and neighbours for referrals, as they may be aware of doctors accepting new patients in their practices. Call without delay as practices fill up very quickly.
Walk-in Clinics 
If you do not have a family doctor or if your doctor is not available, you can visit a 
"Walk-in" clinic for a medical consultation 
without an appointment
. The medical staff will triage your symptoms and provide a prescription, order tests, or refer you to a specialist, if necessary. To locate a clinic near you, please visit:
Finding a Walk-in Clinic
 (map). 
811 Info Santé / Info Social
Info Santé 811
is a free, confidential, 24/7 service that connects you to a bilingual nurse. The nurse will assist you with monitoring your symptoms and recommending resources in your area's healthcare network, if necessary. 
You can also call 811 to reach a psychosocial worker quickly if you have a psychosocial problem.
Call 811 for non-urgent medical matters for yourself or a family member. Please contact emergency services by calling 911 for urgent medical matters.
One Call, One Appointment 
The "One call, one appointment" service allows families to call a number to book an appointment for a nearby medical consult for children up to the age of 16 who are sick, but do not require emergency assistance. The service is available in Montreal, and aims is to relieve the ER congestion at the city's two large pediatric hospitals. For an appointment, call 514-890-6111. 
McGill Student Health Services 
For details regarding services, hours of operation and insurance coverage, please visit the links below.
William and Mary Brown Building 

3600 McTavish St. W. Rm. 3301

Montreal, QC H3A 0G3

Tel. 514-398-6017

Centennial Centre, Rm. 124

21111 Lakeshore Rd.

Ste. Anne de Bellevue, QC H9X 3V9

Tel. 514-398-7992
McGill Health Services Dental Clinic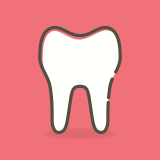 The services of the McGill Health Services Dental Clinic are available to McGill students, staff, faculty, and friends and family of students. The clinic is located at 752 Sherbrooke St. W. (corner McGill College Avenue). Call 514-398-3155 to make an appointment.
McGill Employee and Family Assistance program (EFAP)
We all face problems, and sometimes these problems become too difficult for us to manage on our own. We may need assistance, advice, or just someone who will listen. Whatever personal, family, or work-related difficulties may be adversely affecting your life, your Employee and Family Assistance Program (EFAP) is there to provide support. It is a private, free counselling service available 24/7 to employees, their spouses and dependant children. For details, visit the EFAP page on the McGill HR website, call 1-844-852-7572, or visit www.workhealthlife.com You can also use the EFAP mobile app.
RAMQ Card
If you have a provincial healthcare card, make sure to check the expiry date and to renew it as needed. If you have a Temporary Work Authorization, you must renew your RAMQ card when you renew your work permit in order to remain covered. 
Quebec Health Booklet 
Register to access your Health Booklet (Carnet Santé Qc). You will be able to monitor your prescription refills, upcoming appointments, test results, and more. 
ClicSanté
Visit ClicSanté.ca to make appointments for lab tests, medical imaging, pediatric care, pregnancy care, vaccines, and more. You can also make an appointment for the COVID19 vaccine and see which pharmacies near you will offer the service.