During its life span, the Cyberbullying project was led by James McGill professor Dr Shaheen Shariff.
Dr Shariff is the director of our current research project iMPACTS: Collaborations to Address Sexual Violence. 
See below to see former team members who contributed to Cyberbullying in Canada. 
Dr Jamshid Beheshti
Co-investigator - McGill University - School of Information Studies 
---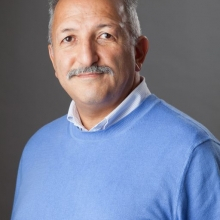 Dr Beheshti has taught at the School of Information Studies for more than 30 years, where he was appointed as the Director of the School for six years.  He was also appointed as the Interim Dean and Associate Dean of the Faculty of Education for five year.  In collaboration with his colleagues, over the past three decades he has obtained more than five million dollars in research funds from the Social Sciences and Humanities Research Council of Canada, Canadian Heritage, and CIDA (merged with Global Affairs Canada). His publications have appeared in the Journal of the Association for Information Science & Technology, Information Processing & Management, Library and Information Science Research, and proceedings of numerous international conferences.  He has been a consultant on several projects with various institutions, including the National Library of Canada, the Institutes of Higher Education in Indonesia, Kuwait University, and the University of West Indies.  His area of expertise is on the information behaviour of children and the millennials. 
Dr Mary Hall
Co-investigator - Safe Schools Manitoba (now defunct)
---
Dr Hall was the director of Safe Schools Manitoba. She received her BA from the University of British Columbia and her MA and PhD from Simon Fraser University. She has taught in the faculties of education at Simon Fraser University and the University of Winnipeg. She has also taught and served as an adjunct professor at the University of Manitoba. Two of her courses – "The Use of Discretion in Administrative Decision-Making" and "Bullying in Schools: Issues and Interventions" were highly relevant to the Cyberbullying in Canada project. In addition to her work at Safe Schools Manitoba, she was an educational reviewer for the Canadian Journal of Educational Administration and Policy (CJEAP).
Dr Victoria Talwar
Co-investigator - McGill University - Department of Educational and Counselling Psychology
---
Dr Talwar is a Canada Research Chair in the Department of Educational and Counselling Psychology at McGill University. Her research is in the area of developmental psychology with an emphasis on social-cognitive and moral development. Since 1997, Dr Talwar has been engaged in developmental research on children's social-emotional development, specifically with an emphasis on children's lying, concealment behaviours, bullying and empathy behaviours. She now serves as a co-investigator on our current project iMPACTS: Collaborations to Address Sexual Violence on Campus. 
Dr Shauna Van Praagh
Co-investigator - McGill University - Faculty of Law
---
Dr Van Praagh is a Full Professor in the Faculty of Law at McGill where she has taught and researched since 1993. She served as Associate Dean (Graduate Studies) from 2007-2010. Dr Van Praagh's substantive areas of research and expertise are primarily children and law, religion and law, legal education and the private law of civil wrongs. Within each area, she adopts a methodological approach grounded in legal pluralism, a sensibility to identity-based narrative and critique, and a particular emphasis on literary sources and style. She recently co-edited, with McGill colleague Helge Dedek, a book collection (Stateless Law: Evolving Boundaries of a Discipline, 2015) in which her own chapter focuses on teaching, learning, and responding to the legacy of Residential Schools for Canada's aboriginal children.
Core Team
---
Cyberbullying in Canada benefited from the expertise of several professionals. These included:
Dr. Nelofar Sheikh - PhD, Nutritional Consultant
Dr Michael Manley-Casimir - Faculty of Education, Brock University (Professor Emeritus)
Ashley DeMartini - Administrative Assistant
Student Team
---
Cyberbullying in Canada benefited from the dedicated hard-work and passion of several McGill University and CEGEP students. These included:
Alysha Bains - Masters Research Assistant, Department of Integrated Studies in Education at McGill University. 
Laura Crestohl - Undergraduate Research Assistant, Faculty of Law at McGill University
Nima Naimi - Marketing Co-ordinator
Azrah Talib - Translator
Yanick Touchette - Masters Research Assistant, Department of Political Science at Université de Montréal
Alyssa Wiseman - Undergraduate Research Assistant, Faculty of Law at McGill University
Arzina Zaver - PhD Research Assistant, Department of Integrated Studies in Education at McGill University