Event
A Continuous Journey: Exploring Careers in Sexual Violence Prevention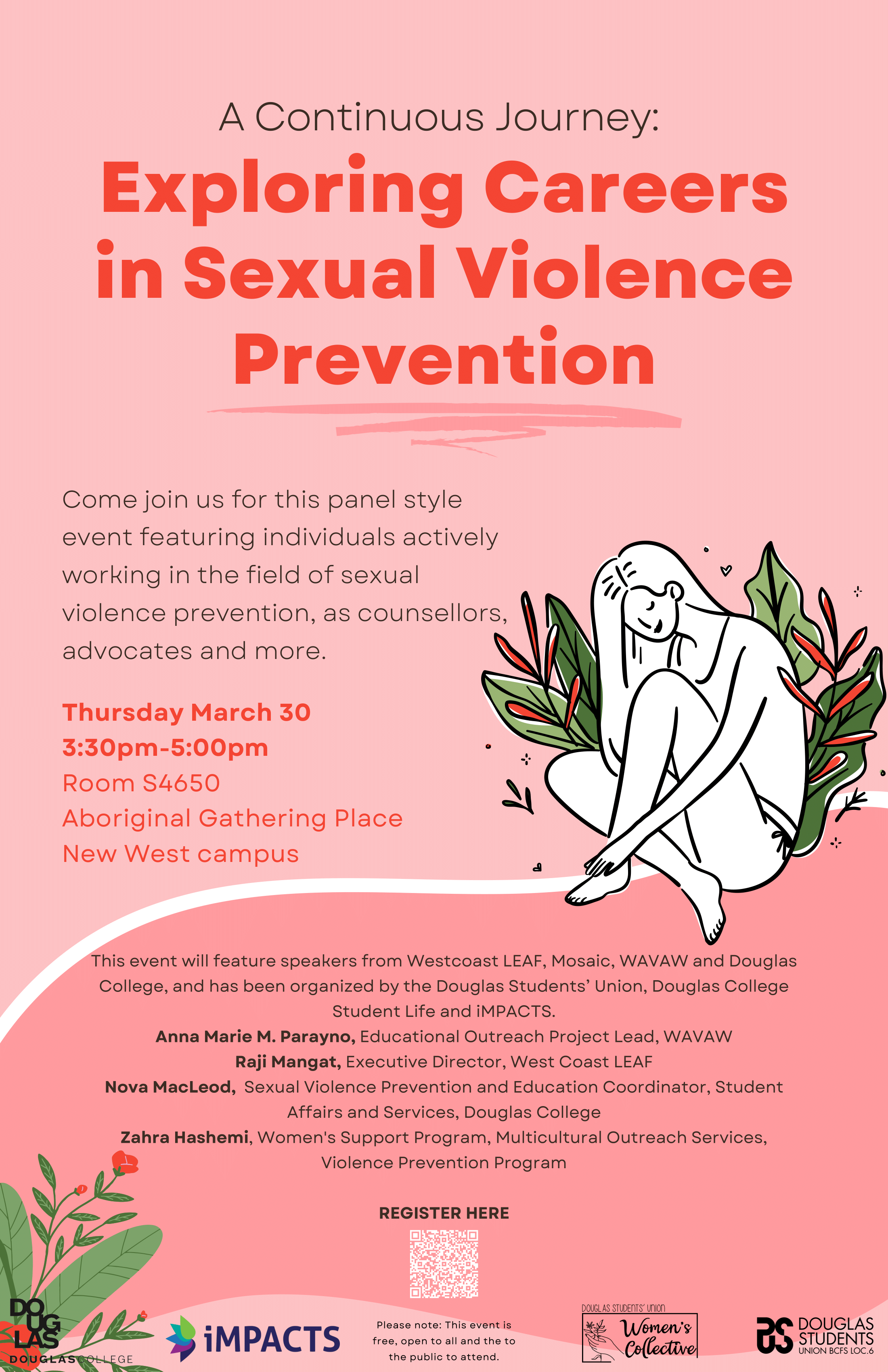 Are you passionate about social justice and ending gender-based violence? Do you want to learn more about volunteer opportunities or a future career path in violence prevention?
You are invited to attend this panel-style event featuring individuals actively working in the field of sexual violence prevention, as counsellors, advocates and more. This event will feature speakers from West Coast LEAF, Mosaic, WAVAW, and Douglas College. The event has been organized by the Douglas Students' Union, Douglas College Student Life, and iMPACTS: Collaborations to Address Sexual Violence.
This event is free and open to the public. 
To learn more and to register, please visit the Eventbrite page.