Event
2018 McGill Queer Research Colloquium
The Institute for Gender, Sexuality, and Feminist Studies (IGSF) is hosting the 2018 McGill Queer Research Colloquium (QRC).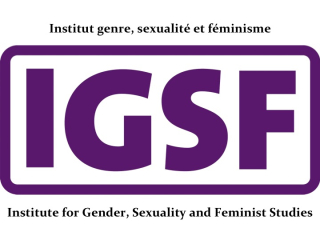 Established in 2008, IGSF is a reincarnation of the McGill Centre for Research and Teaching on Women (MCRTW). The Institute hosts a number of visiting professors who contribute to a dynamic research environment and houses the undergraduate program in Gender, Sexuality, Feminist and Social Justice Studies (GSFS), and the Graduate Option in Gender and Women's Studies. IGSF prioritizes supporting and showcasing interdisciplinary, cutting-edge research by the many faculty and students who contribute to the life of the Institute. 
The QRC is a forum for the McGill scholarly community and scholars from the Montreal community to share research pertaining to queer and LGBTQI2 studies. Past participants have included faculty, visiting and post-doctoral scholars, and graduate and honours students.
Research assistants Benjamin Nothwehr and Christopher Dietzel are presenting at the QRC. Benjamin is giving a presentation titled, "Hip-hop Feminism, the Music Video, and Social Pedagogy: Princess Nokia's 'Brujas' as Reclamation and Resistance" and Christopher is discussing his PhD research in a presentation called, "Rape Culture Among Gay/Queer Individuals on Dating Apps". Visit the QRC site for details about the event.
Be sure to check out the IGSF's website to learn about more events related to gender, sexuality, and feminist studies.