Event
Skills for Strategic Procrastination
Monday,
October
16,
2023
14:00
to
15:30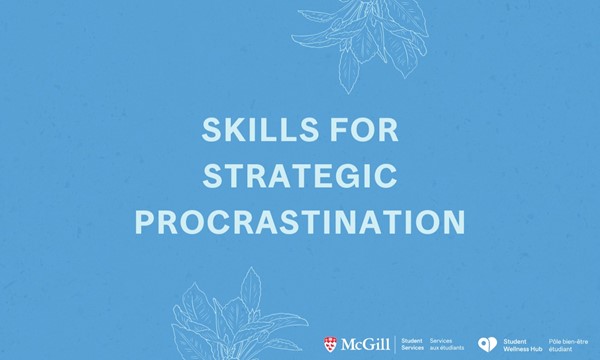 Having difficulty getting started? Do you find yourself putting off tasks? Join this workshop to (1) develop an awareness of what is procrastination and how you procrastinate, (2) identify how procrastination works, and (3) discuss how to change "procrastination to "doing."
Please register 24 hours prior to the start time of the workshop to receive the invitation to the online meeting.
Online Event Instructions
A meeting link will be sent to your McGill student e-mail account 15 minutes before via Microsoft Teams.