Jamie Patrick Near
Academic title(s):
Assistant Professor
Department of Psychiatry
Associate Member
Department of Biomedical Engineering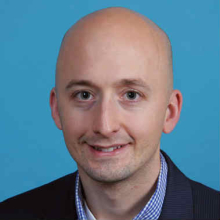 Areas of expertise:
Jamie Near is an assistant professor in the Department of Psychiatry and is based at the newly constructed Centre d'Imagerie Cérébrale at the Douglas Mental Health University Institute. Dr. Near's main research interest is in the development and implementation of advanced magnetic resonance spectroscopy (MRS) data acquisition, processing and analysis techniques for accurate quantification of metabolite concentrations in the human brain. Such techniques provide the unique ability to investigate neurochemical aspects of both healthy brain and disease. Areas of expertise within Dr. Near's laboratory include MRI pulse sequence programming, data processing and analysis, radiofrequency coil development, and quantum mechanical simulation of MRS experiments. Dr. Near works closely with neuroscientist and clinicians to investigate functional and neurochemical aspects of the brain using MRI and MRS.
Area(s):
Magnetic Resonance Spectroscopy (MRS)
Neurotransmitter
Gamma-aminobutyric Acid (GABA)
Glutamate & Glutamine
Pulse Sequences
Radiofrequency (RF) Coils