---
Parisa Akbarimalkeshi – O'Brien Fellow
Parisa obtained her bachelor degree in law at Shahid Beheshti University of Tehran. As a top student in Iran's Public Universities Entrance Examination in 2011, she could start a second bachelor degree in French Language and Literature at the same time. Before moving to Canada, she has been involving in different humanitarian activities regarding women and children in Iran; such as participating as an executive member of "stop child labor" campaign in 2014.
Parisa's research interests include international human rights law, law of international organizations and Islamic law in a comparative view. She is currently an LLM candidate at the Institute of Comparative Law at McGill University, pursuing a research project under the supervision of Professor Nandini Ramanujam on women's economic empowerment in Muslim societies, including in her home country. As an O'Brien fellow at the Centre for Human Rights and Legal Pluralism, she works as a research assistant with Professor Vrinda Narain in the area of women's issues in the Muslim contexts.
Ayodele Akenroye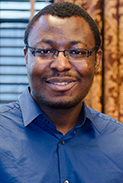 Ayodele Akenroye obtained his LLB (with honors) from Obafemi Awolowo University, Nigeria, where he studied on an academic scholarship from Ondo State of Nigeria. He completed his Bar Examinations from the Nigerian Law School, winning the Sir Lionel Brett Prize for the overall best student in criminal procedure. He earned his LLM from University of Manitoba, Canada, where he studied on a full academic scholarship. He is currently a doctoral candidate in the Faculty of Law.
Before commencing his doctoral studies, Ayodele interned with the Economic Community of West African States (ECOWAS), worked as a Human Rights Officer for the Manitoba Human Rights Commission in Winnipeg, Manitoba and practiced law in his home country – Nigeria.
Ayodele is currently pursuing his doctoral degree under the supervision of Prof. Frédéric Mégret. His doctoral thesis will critically examine the construction of victimhood under international law. His research interests include international criminal law, international human rights law, law of international organizations, and transitional justice.
Rouba Essam Al-Salem - Steinberg Post-doctoral Fellow 2017-2018
Rouba Al-Salem's research interests revolve around the Canadian Private Sponsorship of Syrian Refugees and drawing on potential parallels between the challenges and successes that many are facing in their integration experience with those of Syrian refugees in other host countries where private sponsorship has been implemented (ex: Germany).
Rouba holds a PhD in Law from Montreal University's Faculty of Law (2016), where she researched the role of judicial review in a situation of prolonged occupation. She also obtained a Master of Arts in Middle East Politics from Exeter University and a Master of Law in Public International Law from the London School of Economics and Political Science.
In the past, Rouba Al-Salem has worked in and on human rights issues as they relate to the Middle East region, including for the UN Office of the High Commissioner for Human Rights; the International Organization for Migration, the Ford Foundation as well as for local and regional human rights organizations. She has also conducted research and evaluation based consultancies for the UNDP-Bahrain and the International Center for Transitional Justice (New York) amongst others.
Sok Young Chang – O'Brien Fellow
Sok Young Chang holds an LLB from Yonsei University (Seoul, Korea) and obtained her master's degree from Korea University (Seoul, Korea) with a specialization in public international law. While at Korea University, she received a full scholarship and her thesis focused on exceptions to state immunity.
Before coming to McGill, Sok Young worked as a researcher at Korea National Diplomatic Academy of the Ministry of Foreign Affairs from 2014 to 2016. During this period, she has written a number of official reports and articles on various topics of international law, including North Korean human rights, cybercrime, climate change, and international criminal tribunals. 
Sok Young is currently conducting research under the supervision of Professor Frédéric Mégret; her research explores the relationship between jurisdiction and attribution in extraterritorial violation of human rights. Her broader research interests include public international law, international human rights law, international humanitarian law, and state responsibility.
Rokeya Chowdhury – O'Brien Fellow
Rokeya Chowdhury holds a teaching position in the Faculty of Law, University of Dhaka, Bangladesh. She has a keen interest in human rights issues and most of her work addresses issues and concerns relating human rights. Rokeya obtained her LLB (Hons.) in 2009 and her LLM in 2011 from the Faculty of Law, University of Dhaka. She completed a LLM Thesis Program at the Institute of Comparative Law, McGill University in 2013. She is now working on her doctoral studies in the Faculty of Law, McGill University as an O'Brien Fellow.
Rokeya's research areas and interests involve women rights, indigenous rights, comparative law, law and society, law and literature. Rokeya's proposed doctoral thesis examines the state religion and secularism stand-off in the Constitution of Bangladesh with a law and performing arts analogy. Rokeya has not limited her activities in traditional academic teaching and learning. As a member of Empowerment through Law of the Common People (ELCOP), a voluntary research organization run by law teachers and students in Bangladesh Rokeya has coordinated and facilitated events on human rights awareness. She has previously worked with Northern University Bangladesh, UNESCO Madanjeet South Asian Institute of Advanced Legal and Human Rights Studies (UMSAILS), Dr, Kamal Hossain and Associates, National Human Rights Commission of Bangladesh and Relief International Bangladesh.
Alvaro R. Córdova Flores – O'Brien Fellow
Alvaro is a Peruvian lawyer and a O'Brian Fellowship recipient in Human Rights and Legal Pluralism. He is currently a student in the Doctoral Civil Law Program (DCL) at McGill University's Faculty of Law. He is conducting his research under the supervision of Colleen Sheppard, focusing on the intersections of the politics of identity, indigenous rights and legal realism. His ongoing research explores how non-indigenous judges resolve indigenous rights cases, and how certain judicial approaches can recreate cultural discrimination against indigenous peoples in Peru.
He started the LLM Program at the University of Victoria, British Columbia, Canada in 2010 under the supervision of Jeremy Webber and Avigail Eisenberg. In his LLM thesis (The Right of Indigenous Self-Determination and the Right to Consultation in the Peruvian Constitutional Tribunal Jurisprudence [2005-2011]) Alvaro explored the relationship between the right of indigenous consultation and the right of indigenous self-determination in the Peruvian context.
Alvaro is a 2004 summa cum laude graduate from the University of Lima School of Law in Peru. He has extensive professional experience in areas of constitutional law and fundamental rights. Since 2004 he has worked at the Peruvian Constitutional Tribunal, and previously he worked at the Peruvian Truth and Reconciliation Commission (2002). He also taught constitutional law (Fall 2010) at the Universidad San Ignacio de Loyola (Lima, Peru).
Maryse Décarie-Daignault – O'Brien Fellow
Maryse Décarie-Daigneault is a Canadian lawyer, and member of the Québec Bar since 2014. As an O'Brien Fellow, she is currently completing her LLM at McGill University's Faculty of Law with scholarships from the Social Sciences and Humanities Research Council of Canada and the Fonds de recherche du Québec – Société et culture. Her thesis addresses the issue of State violence in South America, more particularly with regards to the crisis of enforced disappearances in the context of the "War on Drugs" in Mexico. Maryse's research focuses on legal sociology of State violence, transitional justice and feminist and postcolonial approaches to international law. She is particularly interested in the connections between truth, memory and justice in the Americas.
Maryse Décarie-Daigneault has developed an expertise on sexual and reproductive rights, having worked for the protection and defense of indigenous' women right to health in Chiapas, Mexico. Similarly, at UQAM's International Clinic for the Defense of Human Rights, Maryse has supervised teams of students working on reparations for victims of conflict-related sexual violence. She is also involved in the defense of refugee's rights with Action Réfugiés Montréal and in the defense of women's rights with the Association des Juristes Progressistes. She has previously worked as a legal researcher at the Quebec Court of Appeal.
Isabelle Deschamps - O'Brien Fellow, LLM 2012
Isabelle Deschamps completed a LLM with thesis in 2012 and is currently working on a DCL at McGill's Faculty of Law.
Isabelle is interested in the interactions between commercial law reform, informal business, and culture in West and Central Africa, with a particular focus on women entrepreneurs. She is also exploring the implications of traditional and critical legal pluralist theories for understanding law-making and development in West and Central Africa.
Prior to commencing graduate studies at McGill, Isabelle worked in the commercial litigation department of an international law firm in Montreal from 2001 to 2007 and in London (UK) from 2007 to 2009. She qualified with the Quebec Bar in 2005 and was admitted at the Law Society of England and Wales in 2008 (currently non-practising solicitor).
In the summer of 2009, she spent five months volunteering and teaching French in rural Benin and travelling through neighbouring Burkina Faso, Mali and Senegal. Following this experience, Isabelle decided to pursue her enduring interests in academics and international cooperation by enrolling in the LLM Program at McGill. She returned to Benin in May and June 2010 to conduct research (including at the Organization for Harmonisation of Business Law in Africa's (OHADA) École Régionale Supérieure de la Magistrature in Porto Novo) in preparation for her graduate studies. At the same time, she volunteered for a Beninese Cotonou-based NGO providing health and education assistance to underprivileged communities.
She completed her LLB at Université de Montréal in 2002 and did a Masters in International Relations at Instituto Ortega y Gasset (Universidad Complutense de Madrid) in 2004. Her thesis, for which she received a grade of "outstanding distinction", examined the legitimacy of political institutions in Canada and the United States at the dawn of the twenty-first century.
Isabelle Deschamps currently sits on the board of directors of Danse Danse, a non-for-profit international dance broadcasting organization. In the past, she presided the board of international cooperation organization La Société Mer et Monde and was the corporate secretary for Diagramme Gestion Culturelle, which offers management services to dance companies.
Marika Giles Samson – O'Brien Fellow
Marika (Email) is a British-born, Canadian-trained lawyer with an interest in international criminal justice, international human rights and the rule of law. The O'Brien Fellowship will afford her the opportunity to explore the phenomenon of judicial persecution, that is, the use of the courts to undermine political opposition and individual human rights, under the supervision of Professor Frédéric Mégret. 
Marika grew up in Montreal, and obtained her B.A. in Communication Studies from Concordia University before turning her attention to the law. During LL.B. studies at Osgoode Hall Law School, she spent two years working on a thematic study of the six major United Nations human rights treaties and attended the inaugural Summer Course on the International Criminal Court at the National University of Ireland Galway, as a result of which she submitted an independent research paper on U.S. objections to the ICC. 
After graduating, she clerked for the Federal Court of Canada, articled at Fasken Martineau LLP in Vancouver and then practiced civil litigation for six years before returning to the bosom of academia, and the UK, in 2008. Marika obtained her LL.M. with a specialisation in Public International Law, with distinction, from University College London, submitting a dissertation proposing a framework for the evaluation of amnesties in international criminal law, under the supervision of Professor Philippe Sands QC. She then spent a year as an Associate Fellow at the Royal Institute for International Affairs (Chatham House) researching immunities in international criminal law and European refugee law. While living in London, Marika also had two beautiful children and was a key strategist on the campaign to save her local library.
Francesca Farrington – O'Brien Fellow
Francesca graduated with a first class honours from Trinity College Dublin, where she was elected to the position of Scholar in her Senior Freshman year. During her undergraduate, Francesca conducted research for the Free Legal Advice Centre and held a senior position on the editorial board of the Trinity College Law Review.  She is currently engaged in policy research for the Canadian Council for Refugees and works as an occasional writer/editor for the Center for Human Rights and Legal Pluralism.
Francesca's LLM thesis explores the changing conception of development and its effect on the rule of law. In particular, she is interested in how these changes will aid marginalised groups to assert their socio-economic rights.
J. Mauricio Gaona – O'Brien Fellow
Mauricio is a Vanier Canada Scholar, an O'Brien Fellow at the McGill Centre for Human Rights and Legal Pluralism, and a Saul Hayes Fellow at the Faculty of Law where he pursues his doctorate (DCL). He is recipient of the Dean's Honour Scholarship and Fellowship Award from University of California UCLA, an international scholarship from the Government of Finland in Italy, a postgraduate scholarship from University Externado in France, and four consecutive Honour Graduate Scholarships for Academic Excellence in Colombia.
Mauricio holds an LLM in International and Comparative Law from University of California UCLA (Dean's Honour Scholar), a M2 in EU Law from University of Paris II Assas (First-Class Honours), and an LLB from University Externado (First-Class Honours, thesis unanimously acclaimed and published). His research, supervised by Professor François Crépeau, focuses on global migration, national security, and refugee protection. It proposes a comparative, empirical, and interdisciplinary-analytical model aimed at breaking current paradigms on modern forced migration.
Mauricio has been invited panelist at McGill University, invited lecturer at Yale University, and invited official lecturer by the Government of France in South America. His research and academic affiliations include UNIDROIT Rome, BNF Paris, UCLARP Los Angeles, ASIL Washington, CHRLP Montreal, HACLR Columbus and HRC Indianapolis. His publications (books, articles) and media contributions (interviews, op-eds) span different countries and legal systems (see LinkedIn profile). He served as Law Clerk for the Chief Justice of the State Council, National Deputy Comptroller for Public Management, and Assistant of the Attorney General of Colombia. He volunteered at the Refugee and Immigration Centre RAICES and served as Legal Assistant before the Department of Homeland Security at ICE Federal Detention Centre in Texas.
Hanna Haile - Steinberg Post-doctoral Fellow 2017-2018
Hanna Haile's research and writing interests lie in the fields of international human rights, migration, environmental law, sustainability and intellectual property rights, with a particular focus on the question of how cultural phenomena shape and are shaped by law. Recently, she has been working on a project on the impacts of the activities of copper mining companies on communities living on the Copperbelt of Zambia. Prior to joining the McGill Center for Human Rights and Legal Pluralism, she has worked for the United Nations Research Institute for Social Development, Cornell University, the University of Asmara and the High Court of Asmara.
Tanya Monforte – O'Brien Fellow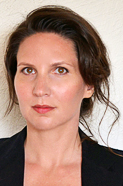 Tanya Monforte is a graduate fellow at the McGill Center for Human Rights and Legal Pluralism.
She was previously a professor of law and the director of the Human Rights M.A. at the American University in Cairo. She holds a J.D. from Harvard Law School, a M.A. in the sociology of law and a B.A. in philosophy. Tanya Monforte has been a visiting professor at Brown University, Addis Ababa University and the University of Texas.
Her areas of research include the intersection of critical security studies and human rights, women's rights and the law of treaties.  
Shimelis Mulugeta Kene - O'Brien Fellow
Shimelis Mulugeta Kene is a Doctor of Civil Law Candidate at the Institute of Comparative Law and an O'Brien Fellow at the Centre for Human Rights and Legal Pluralism. His doctoral research, supervised by Professor Payam Akhavan, explores the interplay between authoritarianism, counterterrorism and law by drawing on socio-legal perspectives.
Prior to joining McGill, Shimelis worked in a variety of roles and settings: as Law Clerk at the Ethiopian Federal First Instance Court; as a Senior Trainer at Organization for Social Justice in Ethiopia (a prominent human rights and social justice organization in the country); as a Human Rights expert at the Human Rights Office of the United Nations Mission in Ethiopia and Eritrea (UNMEE); and as a Child Rights Officer at the United Nations Development Program (UNDP).
He completed his LLM in International Human Rights with Honors at Northwestern University's School of Law in 2010, for which he was awarded a graduate legal studies fellowship. Following his graduation, as a Postgraduate Assistant at Northwestern, he conducted field research and wrote an assessment report on the Liberian Juvenile Justice System under the auspices of UNICEF Liberia. While at Northwestern, Shimelis served as a board member and the LLM students' representative at the Amnesty International USA Northwestern University School of Law Chapter.
Prior to graduate studies, Shimelis earned an LLB from Addis Ababa University, producing a thesis entitled "Civil Trial on Trial: A Critical Evaluation of the Ethiopian Practice of Civil Trial". While studying for his law degree, he also volunteered for a number of community organizations, teaching basic Ethiopian law and human rights, and contributed a number of book reviews to local papers.
In 2007, Shimelis was a recipient of the Outstanding Applicants Scholarship and participated as a delegate from Ethiopia in the Third Intergenerational Leadership Forum convened by the UNESCO Chair in Comparative Human Rights at the University of Connecticut.
Bwighane Mwenifumbo - O'Brien Fellow
Bwighane Mwenifumbo is an LLM candidate with the Institute of Comparative Law at McGill University and an O'Brien Fellow at the Centre for Human Rights and Legal Pluralism. She holds an LLB (Honours) from the University of Malawi, Chancellor College. Her work as a Legal Aid Advocate serving underprivileged people in Malawi opened her up to the challenges faced by people with disabilities during the court process, in the correctional system and society in general. The majority of her clients are women and children, and this has influenced her particular interest in their plight in Malawian society.
Her LLM thesis is a comparative study that examines the implementation of disability rights legislation in relation to women and children in southern Africa. Upon completion of her LLM, she intends to pursue a career as a human rights advocate.
Catalina Peralta - O'Brien Fellow
Catalina Peralta received her BA in sociology from "El Rosario" University (Bogotá, Colombia) and her MA in Anthropology from "Los Andes" University (Bogotá, Colombia) . She is currently pursuing her PhD in Humanities at Concordia University, under the supervision of Professor David Howes.
During her PhD, she aims to investigate the concept of "past event" in satisfaction of right for truth that is predicted for victims of heinous crimes. She wants to advance her research from an ethnographic, legal and philosophical perspective. From this multi-disciplinary perspective, her purpose is to analyze the claims raised by the Inter-American Court of Human Rights with respect to truth, and trace the relationship that satisfaction of this right sets between the narrative of lived experience and the experience itself as an understandable event.
Peralta is currently a scholar at National Program of Education for Researchers "Generación del Bicentenario, Francisco José de Caldas" and at El Rosario University, where she was Researcher Professor.
Matthew Pritchard
Matthew Pritchard received his MA (Dean's Honours) in Geography from McGill University in 2011, and is currently working on his doctoral dissertation with Dr. Jon Unruh in the Department of Geography. His research examines the evolution of natural resource management systems within the complex, legally pluralistic and highly variable environments of post-conflict countries.
Matthew's ongoing research projects and publications include: the formalization of land use and management systems in Rwanda; territorialization through 'military tourism' in Cambodia; the disarmament, demobilization and re-integration (DDR) of former combatants; and the evolving narratives and practical implications of global 'land grabs.' Building on these interests and experiences, his doctoral research focuses on land tenure, forced displacement, livelihood stability and legal instrumentalism in the Great Lakes Region of Africa.
Matthew's general research interests include: land reform, legal pluralism, forced displacement, post-conflict development, postwar natural resource management and political ecology. He combines his current work with degrees from the US and UK (highest distinction), as well as fieldwork in Rwanda, Burundi, Tanzania, DRC and Cambodia.
Raymond Savadogo – O'Brien Fellow
Raymond O. Savadogo holds an LLB with first class distinction in Law, an LLM with distinction in International and Transnational Law. He acted both as a Teaching Assistant in International Criminal Law (LLM course) with Professor Fannie Lafontaine at the Faculty of Law, Laval University (Canada), and as a Professional Researcher of the Canadian Research Chair on International Criminal Justice and Human Rights. A former student of Laval University, Brussels University – ULB/Solbosch (Belgium) and Catholic University of West Africa (Burkina Faso), he has been accredited as a pro bono member of the Defence Counsel of Callixte Mbarushimana, an Executive Secretary of a rebel armed group in the North of the DRC until his immediate release by the International Criminal Court (ICC). By means of the Clinic of International Criminal and Humanitarian Law, he served as a contractual worker on the ICC Legal Tools Database and assisted the team of victims before the Extraordinary African Chambers established within the Senegalese courts to try the former Chadian President, Hissène Habré.
At the International Criminal Tribunal for Rwanda (ICTR), he also assisted the Counsel for the Defence of Callixte Nzabonimana (Minister of Youth in the Rwandan interim government) as well as the Counsel of acquitted persons namely André Ntaguerura (Minister of Transport and Communications in the Rwandan interim government), Jerome Clément Bicamumpaka (Minister of Foreign Affairs and Cooperation in the Rwandan interim government), Gratien Kabiligi (Head of military operations of the Rwandan Armed Forces then General Brigadier during the genocide) and Casimir Bizimungu (Health Minister in the Rwandan interim government) as part of their post-acquittal relocation.
Received in 2010 as an intern of the Centre for Democratic Governance in Africa and later appointed as an "Associate Field Investigator" of the Afrobarometer Survey on citizens' education to democracy and human rights, Raymond is passionate about procedural and substantive International Criminal Law, International Humanitarian Law, International Human Rights Law, Legal Theory, African system of Human Rights protection as well as constitutional, judiciary and political reforms in Africa. He is also recipient of several distinctions and honours both in Canada and Burkina Faso, and took part, on behalf of Laval University, to the 25th edition of the Jean-Pictet Moot Competition held in Thailand.
Jeffrey Sachs
Jeffrey Sachs (jeffrey.sachs [at] mail.mcgill.ca (Email)) received his MA in Middle Eastern Studies from the University of Chicago in 2007, where he studied religion and Islamic activism in contemporary Egypt. Presently pursuing a doctoral degree in Islamic Studies at McGill under the supervision of Professor Khalid Medani, Jeffrey's dissertation proposes to explore the process of Islamization in Sudan and Egypt, with a concentration on issues of secularism, law, and human rights. His research interests include codification of religious law, education reform, and religion in the public sphere.
Mohamed Sesay, PhD student, Dept of Political Science, McGill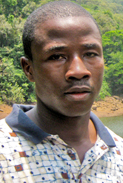 In 2009, I graduated from Fourah Bay College, the University of Sierra Leone with a Master of Philosophy in Political Science. My thesis was titled "Military Reform and Post-conflict Peacebuilding in Sierra Leone."
I am currently a 1st year PhD student in the Department of Political Science, McGill University. My research work focuses on security sector reform, disarmament demobilization and reintegration (DDR), transitional justice, and peacebuilding processes in post-war Sierra Leone. I presented a paper in the 2011 ISA conference in Montreal titled "Externally led Military Reform in Africa: Lessons from Sierra Leone."
I have also collaborated with Dr. Megan MacKenzie of the Victoria University of Wellington in a number of research projects culminating in conference presentations and journal articles on transitional justice processes. We are working on a project titled "Measuring Truth and Reconciliation Commissions: Lessons from Sierra Leone" with preliminary fieldwork conducted in 2009. Also, we have co-authored an article that has been provisionally accepted for publication by the International Studies Perspectives journal, titled "No Amnesty from/for the International: the Production and Promotion of TRCs as an International Norm in Sierra Leone."
As a researcher with the Centre for Development and Security Analysis (2004-09) I was actively involved in a nationwide study on the Truth and Reconciliation Commission of Sierra Leone (2007). In 2008 I participated in a graduate student exchange programme between the University of Sierra Leone and the University of Alberta, funded by the Department for Foreign Affairs and International Trade (DFAIT), Canada.
Alain-Guy Sipowo
Alain-Guy Sipowo, SSHRC Postdoctoral fellow, has studied civil law and political science at the University of Yaoundé in Cameroon, where he holds a LLB and a postgraduate degree in public law. Having passed with first class honours the competitive examination for entrance at the International Relations Institute of Cameroon, he completed with honours a D.E.S.S (advanced specialized postgraduate degree) in International disputes settlement in 2008. In 2007, he was awarded an allowance by the Agence Universitaire de la Francophonie to attend Masters studies in International and European Human Rights Law at Nantes University in France, which he completed with first class honours. Alain-Guy joined Laval University in Quebec City in fall 2008 and completed his doctoral studies after an accelerated passage from LL.M to LL.D. In line with his previous research on international criminal liability and process during his studies at the International Relations Institute of Cameroon and Nantes, Alain-Guy's doctoral thesis studied the phenomenon of secrecy in the proceedings of the International Criminal Court, analysing how the abundance of confidentiality risk jeopardizing the cathartic and pedagogical functions of the ICC's as well as its own affectivity, accountability and legitimacy. His thesis was publicly defended in fall 2014 with first class honours and unanimous recommendation to publish. The jury was composed of such distinguished scholars as William Schabas (Middlesex, London), Pacifique Manirakiza (Ottawa), Pierre Rainville, Fannie Lafontaine and Julia Grignon (Laval, Quebec).
Alain-Guy has combined his education with a flourishing work experience. During his studies, he gained traineeship positions with the division of legal affairs of the Cameroonian ministry of foreign affairs, the service of legal affairs and international cooperation of the African Organization for intellectual property, the Registry of the International Criminal Tribunal for Rwanda and the Division of Victims and Council of the International Criminal Court. At Laval University, he was several times research assistant to many professors at the Faculty of Law and at the Institut des Hautes Études Internationales in the area of international and national criminal/security law as well as civil and public law. In 2010-2011, he served as human rights officer with the United Nations Mission in the Democratic Republic of Congo, leading many monitoring missions in conflict zones and drafting reports and legal advices on human rights abuses. Alain-Guy assisted professor Fannie Lafontaine as she founded the International Criminal and Humanitarian Law Clinic at Laval University. He successively acted as supervisor of the ICC Legal Tool Project, helping to build a database on ICC jurisprudence, and as deputy director to the Clinic. Since 2010, Alain-Guy has taught several courses in the discipline of International Law at Laval University, including public international law, international refugee law, international criminal law and international human rights law.
Alain-Guy was awarded the Canadian Council on International Law John Peters Humphrey fellowship in human rights and international organizations consecutively in 2009 and 2010 for his doctoral studies at Laval University. He is the 6th from a Canadian university to be awarded the prestigious diploma of The Hague Academy of International Law (2011). In 2010, he won the Charles-Rousseau Moot competition in public international law with Laval University, distinguishing himself as the best litigator in the final.
His research interests include public international law, international disputes settlement, international relations, international criminal law, international human rights law and international refugees and migration law. He is developing expertise in the theory of global law and legal pluralism as applied to such issues as refugees, human rights and environment. He has published law articles and book chapters in Canada and abroad on international criminal justice, collective security, transitional justice and humanitarian law. At the Centre for Human Rights and Legal Pluralism, Alain-Guy will work with professor René Provost on the implications of the doctrine of responsibility to protect for multinational corporations. He will also teach a seminar entitle "The African Human Rights System in Perspective".