Associate Fellows
Éloge C. Butera
Éloge C. Butera (BCL/LLB 2012, McGill) is a human rights activist with an active involvement in Canadian public life. Éloge has worked in Parliament as a research and legislative assistant to Senator L.Gen. Roméo Dallaire (Ret'd) and as an articling student to Professor Irwin Cotler P.C., O.C., Member of Parliament (Mount Royal) and former Justice Minister and Attorney General of Canada. Éloge's research interests centre on international human rights law, transitional justice, conflict resolution, and truth and reconciliation processes around the world.
As an Honorary Witness to the Truth and Reconciliation Commission of Canada, Éloge bears witness to the harm inflicted by Canada's residential school system on generations of aboriginal Canadians. During his fellowship with the Centre, Éloge is focused on the legacy of Canada's Truth and Reconciliation Commission, which was set to conclude its work in the fall of 2015.
As a survivor of the 1994 genocide against Tutsis in Rwanda, Éloge has spoken to dozens of audiences across Canada about his experience during the genocide and the role that an informed citizenry can play in preventing future mass atrocities and genocides. As an Associate Fellow, he works on recommendations to improve the United Nations' capacity for the prevention of genocide and mass atrocity crimes.
Edin Hodžić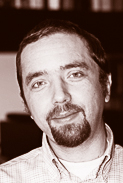 Edin Hodžić (DCL 2014) is co-founder, Director and Head of Public Law Program at Analitika – Center for Social Research from Sarajevo, a leading think-tank in Bosnia and Herzegovina. He holds a DCL from McGill University, LLM from the University of Oxford and BA in Law from the University of Sarajevo. Previously, among his several professional engagements, Edin worked on war crimes cases at the Prosecutor's Office of Bosnia and Herzegovina, and was Editor-in-Chief of The Pulse of Democracy (Puls demokratije), an online publication on legal and policy issues in BiH published by Open Society Fund Bosnia and Herzegovina. He worked on a number of research projects and published several books, papers and research reports in the broad field of public law, including a co-edited volume on media and minorities in South-East Europe, and a book on constitutional reform in Bosnia and Herzegovina. He acted as a consultant on numerous occasions, advising the government and international organizations alike. Recently, Edin advised UNDP and the BiH Council of Ministers in the course of drafting a comprehensive transitional justice strategy for Bosnia and Herzegovina.
Edin's research interests mostly lie in the fields of constitutional law and international human rights law, but he also remains committed to combining insights from political science and political theory. He is particularly focused on exploring the theory and practice of collective and minority rights and complexities of transitional justice.
Mulry Mondélice - Associate Fellow for 2018
Mulry Mondélice is professor of international law, human rights and diplomacy in Glendon College's Department of International Studies, at York University. Prior to joining Glendon, he was a lecturer in international law at the Faculty of Law of Université Laval, and a SSHRC Postdoctoral Fellow at the McGill Faculty of Law's Centre for Human Rights and Legal Pluralism.
A guest lecturer of the Fondation René Cassin at the Haitian École de la magistrature, his research interests include humanitarian assistance, the rule of law standards in international relations, the roles of National Human Rights Institutions (NHRIs) in international cooperation and social justice, the international system of human rights. In particular, he has published « L'internationalisation du rôle des institutions nationales dans la promotion de l'État de droit sur la base des Principes de Paris », in Mélanges en l'honneur du Professeur Emmanuel Decaux, Pedone, 2017, « La coordination des mécanismes internationaux des droits de la personne...», RQDI, 2013, « L'action américaine et européenne en Haïti, in Loïc Grard (dir.), L'Union européenne et les Amériques, Pedone, 2015, « L'action humanitaire de l'Union européenne dans le cadre du conflit syrien », Études internationales, 2016, « l'Accord Cariforum-UE et la migration dans la Caraïbe » (à paraître).
Professor Mondélice holds four masters degrees in International Human Rights and Humanitarian Law, Public Law, Private Law and Didactique du français from Université Panthéon-Assas and Université des Antilles and a bachelor in philosophy from the Université d'État d'Haïti. Dr Mondélice has given lectures in Canada, France-Martinique and Haiti where his academic excellence and leadership in the community have been recognized. His LL.D thesis, Le droit international et l'État de droit : enjeux et défis de l'action internationale à travers l'exemple d'Haïti (cotutelle Universités Panthéon Assas et Laval) will be published soon. A Haitian lawyer, he is a member of the Scientific Committee of the Jean Monnet Chair (Université Laval), of the Société québécoise de droit international and of the Centre de la francophonie des Amériques.
Noam Schimmel
Noam Schimmel earned a PhD in Media and Communication from the London School of Economics and Political Science (LSE) in January, 2014. He has an MSc in Philosophy, Policy and Social Value from the LSE. His interdisciplinary doctoral research examined American Democratic presidential healthcare reform rhetoric, American healthcare reform policy and politics, and the human right to healthcare. Noam Schimmel was in residence September-December 2014, and remained as a visiting fellow until May 2015. Noam was awarded a Diplomacy and Diversity Fellowship by the Humanity in Action Foundation. The fellowship will take place in  June of 2015 and will examine human rights issues in the United States, France and Germany and how they impact national and international policy and diplomacy.
He served on the faculty of the School for International Training's comparative human rights study abroad program from January – April of 2014, teaching courses on human rights and facilitating discussion and experiential learning in the three countries in which the program takes place in addition to the United States: Nepal, Jordan, and Chile. 
He researches restorative justice post mass atrocity at the Center for Human Rights and Legal Pluralism, with emphasis on restorative justice for survivors of the Rwandan genocide against the Tutsi. He has published on a range of human rights topics including the rights of children, indigenous people, and genocide survivors as well as on development efforts to alleviate poverty and engender and sustain human security. His most recent articles have appeared in the Journal of Human Rights and Human Rights Review. He has also published in Development, Development in Practice, the International Journal of Children's Rights, the International Journal on Minority and Group Rights, and Vulnerable Children and Youth Studies, amongst others. 
Noam Schimmel has particular interests in the ethical dimensions of human rights law, the politics of human rights and humanitarian aid, and the role of rhetoric and communication in both advancing and limiting human rights. Schimmel was an O'Brien Fellow in Residence during the summer and fall of 2014 and a Visiting Fellow from January to May 2015.
---
O'Brien Fellows in Residence
Fayyaz Baqir – May 2017 - April 2018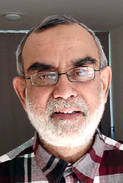 Fayyaz Baqir has just completed a stay as visiting scholar on Gender, State and Civil Society Relations at the Department of Cultural Sciences of the Gothenburg University, Sweden. During 2014/15, he taught and researched on human rights and informal justice at the School of European and International Public Law at Tilburg University, Netherlands. His practice and academic interests include participatory development, human rights, aid effectiveness, poverty alleviation, and social accountability.
He co-designed and taught cross-border videoconference-based courses in partnership with the American Institute of Pakistan Studies (AIPS) on themes relating to Justice and Peace, Social Change and Human Development in Pakistan for Georgetown University, Harvard University, Wellesley College and Fatima Jinnah University.
Earlier, he served as Senior Advisor on Civil Society for the United Nations in Pakistan. He received a Top Contributors Award from the UNDP's Global Poverty Reduction Network in 2007 and 2008. He served as National Coordinator of UNDP's flagship small grants programs LIFE, GEF/SGP and PTF from 1993-2005. Due to the extraordinary performance of these small grants programs, he received an Outstanding Performance Award by the UNDP Country Office in 2004, for creating a vibrant small grants program for low-income communities in Pakistan. 
Recently, he published a post at the Canadian Science Policy Conference: Women in Science and Mother Sciences in the 21st century.
Radha D'Souza – March-June 2018
Radha D'Souza is a critical scholar, activist, barrister and writer, who has lived and worked in India, New Zealand and the UK. She is currently a Reader in Law at the University of Westminster.  Radha's research straddles legal studies, development studies, sociology, geography, theory, comparative philosophy and history. Radha's work is well- known for its interdisciplinary breadth and for critically engaging theories and practices within social movements. Her book Contextualising Interstate Disputes Over Krishna Waters: Law, Science and Imperialism (Orient Longman India, 2006) is perhaps the only major critical work on interstate disputes over rivers within a federal constitution in a developing country context. Her work brings to bear legal, institutional, scientific, technological and historical dimensions of the ongoing conflicts over Krishna waters in India. Her recent book What's Wrong With Rights? Social Movements, Law and Liberal Imaginations (Pluto, 2018) is pathbreaking in that it maps, for the first time, the transformations in the regime of international rights to the transformations in post-World War capitalism. 
Lorena Poblete – April-July 2018
Lorena Poblete is a Researcher at Argentina's National Research Council (CIS-CONICET/IDES) and Associate Professor at the National University of San Martín (IDAES-UNSAM). Lorena has a Ph.D. in Sociology from the École des Hautes Études en Sciences Sociales (Paris) and a DEA in Ethnology and Anthropology from the same university, and a master in Social Sciences from FLACSO (Argentina). She was a visiting scholar at Université de Lille 1 (France), Frei Universitat Berlin (Germany) and Princeton University (US). Since 2014, she participated in various activities organized by the Labour Law and Development Research Laboratory at McGill. Her research is broadly focused on labour regulations, social security regimes and labour institutions. Currently, she works on a project about formalization policies in Argentina. In particular, the project focuses on policies concerning atypical workers such as self-employed workers and paid domestic workers. While at the Centre for Human Rights & Legal Pluralism, in collaboration with Adelle Blackett, she will conduct a research on the dispute resolution mechanisms for domestic workers implemented in three Argentinean cities (Ciudad de Buenos Aires, Mendoza and Salta).
Vicki Prais – February-May 2018
Vicki Prais is a British qualified human rights lawyer with over 20 years experience of working in the human rights sector. Most recently, she was a Human Rights Advisor to the UK Foreign & Commonwealth Office (2014-2017) where she advised staff (including Ambassadors and senior FCO officials) on human rights issues affecting British nationals detained overseas. She has also served as a Legal Officer in the Department for the Execution of Judgments of the European Court of Human Rights at the Council of Europe in Strasbourg where supervised the domestic implementation of judgments of the Court against the UK, Ireland and Cyprus. She has worked in the field as a Minority Rights Officer with the UN Peacekeeping Mission in Kosovo (2004-2005). She has also held positions at Amnesty International (International Secretariat, London) and the Scottish Human Rights Commission. Vicki has a Masters in Human Rights & Civil Liberties from Leicester University. Vicki has delivered human rights training to the judiciary and legal community in Armenia, the Ukraine and Russia in her capacity as a Human Rights Consultant to the Council of Europe. Vicki's areas of interest lie in detainees' rights and the prevention of torture and ill-treatment of detainees.
Timothy Yerima – April-June 2018
Professor Timothy F. Yerima - formerly, Dean, Faculty of Law, Kogi State University, Anyigba, Nigeria, member, Governing Council of the Institute of Advanced Legal Studies, Abuja, member, Council of Legal Education of Nigeria, Editor-in-Chief, Kogi State University Law Journal, lectures on full-time at the Faculty of Law, Kogi State University, Anyigba and as an Adjunct Professor at Afe Babalola University, Ado-Ekiti. He is also actively involved in research, with specific interest in international human rights and keen interest in African human rights system. He teaches International Human Rights at the undergraduate and postgraduate levels, and has followed, carried out researches and published extensively on these areas of law, following the trends in the African human rights system. He has also delivered papers on various segments of African human rights system in comparative perspective with other regional human rights systems in different international forum.
He holds an LLB, University of Maiduguri, an LLM, from Obafemi Awolowo University, Ife, a Ph.D. in Law, from University of Jos, and a BL from the Nigerian Law School, Lagos. Currently, he is the Deputy Editor-in-Chief of the Nigerian Law Journal, a publication of the Nigerian Association of Law Teachers (NALT) and Editor-in-Chief of the Journal of Law and Diplomacy, a Publication of the International Research Institute and Development, Nigeria.
---
O'Brien Graduate Fellows
See our page on O'Brien Fellowships for Human Rights and Legal Pluralism for more information on the fellowships themselves, including on how to apply for one.
---
Steinberg Post-doctoral Fellows
Rouba Essam Al-Salem (See her bio on Grad Students & Postdocs)
Hanna Haile (See her bio on Grad Students & Postdocs)
---
Visiting Fellows
Dia Dabby - January 2018 - January 2019
Dia Dabby is a visiting fellow at the Centre for Human Rights and Legal Pluralism. She holds a Doctorate in Civil Law from the Faculty of Law at McGill University (2016), where her dissertation explored the place of religion in public schools in Canada. She also holds degrees from Université de Montréal (LL.B, LL.M.) and McGill University (B.A.). She has been a member of the Québec Bar since 2008.
Dia's teaching and research interests focus on comparative constitutional law, religious diversity, education law, governance and legal methodology.
Her current research seeks to examine transnational religious practices and their place in public institutions.
Thun Saray - 2016-2017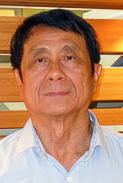 Thun Saray studied economics during the 1970s at the University of Phnom Penh and worked at the Sociology Institute during the following decade. He is founder and President of ADHOC, the first human rights advocacy NGO in Cambodia. ADHOC has been protecting and promoting human rights since its inception in 1992.
ADHOC is also a pioneer in opening the political space for civil society organizations in Cambodia, enabling new NGOs to emerge and flourish after the Khmer Rouge and communist regimes. He plays an integral role in Cambodian civil society. Indeed, Thun Saray is founder and Chair of the Board of Directors of the Cambodian Human Rights Action Committee (CHRAC, a coalition of Cambodian Human Rights NGOs), the Committee for Free and Fair Elections in Cambodia (COMFREL, a coalition of Cambodian electoral monitoring NGOs), and a former member of the Board of many other NGOs.
Every year, he coordinates and acts as an editor of many thematic reports on human rights published by his organization. Thun Saray has twice been a political prisoner in Cambodia (1975-1976; 1990-1991), including once under the Khmer Rouge regime. For more than 20 years, Thun Saray has been a tireless advocate for rights and civil liberties in Cambodia.
Marina Sharpe – September 2017-August 2018
Dr Marina Sharpe (marina.sharpe [at] mail.mcgill.ca (email)) is a Visiting Fellow at the Centre for Human Rights and Legal Pluralism, Faculty of Law, McGill University, where she was previously (2016-17) one of two inaugural Steinberg Fellows in International Migration Law and Policy. She is also currently the Senior Research Fellow at Global Canada, an organisation focused on bolstering Canada's impact in international affairs.
Marina received her doctorate in law from the University of Oxford, where she was a Trudeau Scholar. Her thesis, supervised by Professor Guy Goodwin-Gill, was about refugee protection in Africa. Marina is called to the bars of England & Wales (Inner Temple) and New York, and spent time in private legal practice at Cravath, Swaine & Moore LLP in New York and London. Prior to this, she worked as a legal advisor with the Refugee Law Project of Makerere University in Kampala, and later returned to Uganda as legal officer of the International Refugee Rights Initiative. Marina has undertaken consultancy and advisory work for organizations including Amnesty International, the European Bank for Reconstruction and Development and UNHCR. She has taught at the Universities of London, Oxford and Sherbrooke and has guest lectured widely, including at Georgetown, the University of Tripoli and Yale.
Marina's scholarly work has been published in several peer-reviewed journals and edited collections, as well as by UNHCR. In addition to her doctorate, Marina holds common and civil law degrees from McGill, an MSc in development studies from the LSE and a BA in economics and international development studies from McGill. See her SSRN and Academia.edu pages.
Cassandra Steer - September 2016 - September 2017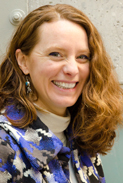 Dr. Cassandra Steer is the Executive Director of Women in International Security (WIIS) Canada, and a Wainwright Fellow at the McGill Faculty of Law. Formerly she was the Executive Director of the McGill Institute of Air and Space Law, and her current main research interest is the application of the law of armed conflict to military uses of outer space. Prior to coming to Canada at the beginning of 2015, Cassandra was a Junior Professor at the University of Amsterdam in the Netherlands for 8 years, teaching criminal law, international criminal law, public international law, and legal research methods.
She holds a B.A. (Philosophy) from the University of New South Wales, undergraduate and LLM degrees in Dutch Law and International Law from the University of Amsterdam, and a PhD in International Criminal Law. She has interned at the International Criminal Court under Judge Navi Pillay in 2004, and been a Visiting Researcher at universities in Argentina, Canada, Germany and the USA, where she was also a Fulbright Scholar.
Currently Cassandra Steer is the member for Canada on the International Law Association Space Law Committee, the Secretary of the IAF Space Security Committee, and a member of the International Institute of Space Law, Women in Aerospace, the Centre for International Peace and Security Studies, the NATO Association of Canada, and the International Society for Military Law and the Law of War.
---
Rathlyn Disability & the Law Program Coordinators
Mélisande Charbonneau-Gravel - 2017-2018 Coordinator 
Mélisande C. Gravel est étudiante en troisième année à la faculté de droit de McGill. Très engagée dans les communautés locales, elle s'intéresse particulièrement aux enjeux concernant les personnes en situation de handicap. Elle a travaillé à la Ressource pour personnes handicapées en Abitibi-Témiscamingue et le nord du Québec, un organisme aidant les personnes en situation de handicap qui sont également en situation précaire. Au cours des deux dernières années, elle a aussi été membre active du Disability and the Law portfolio du Human Rights Working Group de la Faculté.
Jacinthe Dion - 2017-2018 Coordinator
Sydney Lang - 2017-2018 Coordinator
Sydney is a second year law student at the Faculty. She studied Anthropology and Equity Studies before coming to McGill, where she specialized in social advocacy and disability studies.
She has worked for several social justice campaigns and community organizations where she focused on issues of environmental justice, extractivism, and labour.
Meghan Pearson - 2017-2018 Coordinator
Meghan is a second year law student at McGill University. She previously completed a Bachelor of Arts in Journalism from Concordia University. She has focused much of her community-engagement work on facilitating access to crucial services. She is a research assistant for Voices-Voix, and has worked for both AIDS Community Care Montreal and the Legal Information Clinic at McGill.
---
Interns
Laura Cullell
Laura Cullell is a Master's graduand in the final stages of her M.A. in International Law and Human Rights from the U.N. Mandated University for Peace in Costa Rica. She has completed the academic portion and was elected Valedictorian for her Graduating Class.
Laura has received training in International Law, Human Rights Monitoring, UN Systems, Foreign Relations, and Humanitarian Field work. She has also received certificates of completion for courses related to the International Labour Organization, United Nations High Commissioner for Refugees, and the International Committee of the Red Cross. During her time at UPEACE, she was responsible for running the Annual Model UN Conference where she coordinated with international universities, UN institutions, and Foreign Embassies in promoting Peace Through Diplomacy.
A Tica native, Laura immigrated to Canada with her mother and brother from Costa Rica. She has lived in France, Peru, Costa Rica and Canada and speaks three languages. She obtained her B.A. in French Studies from York University where she discovered her love of literature and puns. She has spent the last few years working as a legal professional in the private sector, and at the Ontario Ministry of the Attorney General.
Laura has a great interest in transnational cybercrime, the ever-evolving digital landscape, and the use of the Dark web as a tool for propagating cybercriminal activity. She is currently completing a certificate as a Cybercrime Specialist from Humber College.
Throughout her career, Laura has gained a great appreciation for human rights in a global context and is very excited to intern at the Centre for Human Rights and Legal Pluralism. She will be interning September to December 2017.