Daniel M. Cere
Academic title(s):
Associate Professor of Religion, Law, and Public Policy
(on sabbatical leave until August 2021)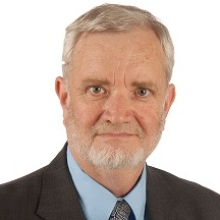 Degree(s):
M.A. (Concordia), Political Theory
Ph.D. (Concordia), Comparative Religious Ethics
Specialization:
Religion, Law, and Public Policy; Religion and Globalization; Religious Freedom and Human Rights; Social Ethics; Sexuality and Marriage; Catholic Social Thought
Biography:
Daniel Cere is Associate Professor of Religion, Law, and Public Policy in the Faculty of Religious Studies. He also chairs the CREOR Religion and Globalization committee as well as the Catholic Studies committee in the Faculty of Arts. Cere collaborated with former Dean Ellen Aitken in forging a McGill partnership with an international network of universities, the Faith and Globalization Initiative. He has directed the international summer course for the Faith and Globalization Initiative that networks with over 30 universities across the world. He also helped to design and direct the Birks Forum on the World's Religions and Public Policy launched in 2011. His work on religion and public policy has focused on debates over issues related to gender, sexuality and marriage. He is the director of the Institute for the Study of Marriage, Law and Culture, and a founding director of the Newman Institute of Catholic Studies.
Selected publications:
Select articles/chapters in books and monographs
"Canadian Conjugal Mosaic: From Multiculturalism to Multiconjugalism? in Marriage and Divorce in a Multi-Cultural Context: Multi-Tiered Marriage and the Boundaries of Civil Law and Religion, edited by Joel Nichols, (Cambridge: Cambridge University Press, 2011) 284-308.
"The Problem of 'Nature' in Family Law," in The Jurisprudence of Marriage and Other Intimate Relationships, edited by Scott Fitzgibbon, Lynn Wardle and A.S. Loveless, (New York: William S. Hein and Co., 2010).
Religious Freedom and Reasonable Accommodation" in Ecumenism, 45/177 (2010) 19-25.
"Towards a Gospel Witness: Confronting Clerical Child Abuse," Homiletic and Pastoral Review.
"Family and Human Rights," Academic Questions 22/1, (2008) 63-78.
"Should Same-Sex Marriage Be Accepted?" (Jonathan Rauch and Daniel Cere in Debate) Crosscurrents: Contemporary Political Issues Fifth Edition, edited by Mark Charlton and Paul Barker, (Thomson Nelson, 2006).
"Marriage, Subordination and the Development of Christian Doctrine," in Does Christianity Teach Male Headship? Equal Regard and its Critics, edited by David Blankenhorn, Don Browning and Mary Stewart Van Leeuwen, Grand Rapids: W.B.Eerdmans, 2004, 92-110.
Edited volumes
Global Perspectives: Religion and Conflict, (co-edited with Thomas Thorp) (London: Faith and Globalization Initiative, 2015).
What is Parenthood? Contemporary Debates about the Family, edited by Linda McClain and Daniel Cere, (New York: New York University Press, 2013).
Divorcing Marriage, co-edited with Douglas Farrow, McGill-Queens University Press, 2005.
Le Mariage Attaqué, sous la direction de Daniel Cere et Douglas Farrow avec la collaboration de Jacques Henripin, Montreal: Editions des Oliviers, 2005. (Expanded French edition of Divorcing Marriage.
Research monographs
The Future of Family Law, New York: IAV, 2005.
The Experts' Story of Courtship, New York: IAV, 2000.