Event
Wadsworth lecture: John Calvin, the Christian Tradition, and Western Modernity
Tuesday,
October
4,
2022
16:30
to
17:30
Birks Building
3520 rue University, Montreal, QC, H3A 2A7, CA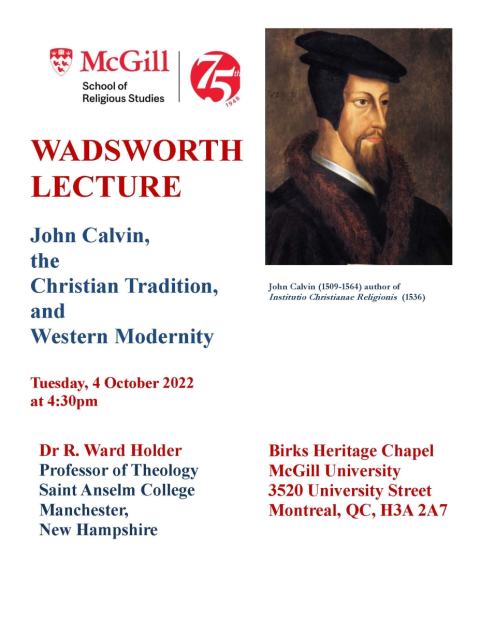 2022 Wadsworth lecture is part of School of Religious Studies 75th Anniversary.
Dr. R. Ward Holder will speak on John Calvin, the Christian Tradition, and Western Modernity.
R. Ward Holder is a historical and political theologian, and professor of theology at Saint Anselm College, in Manchester, New Hampshire. Across his career, he has examined the era of the Reformations, the work of John Calvin, how various faith communities interpret scripture, and modern political theology.