The Map of Life
The Map of Life is a new, free, online resource about convergent evolution. Based out of Cambridge University, this resource is for CEGEP- and university-level students.
---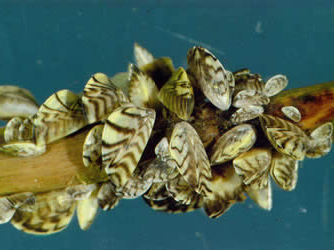 Invasive species
Learn about aquatic invasive species in the Great Lakes-St. Lawrence system with this presentation for students in upper elementary and secondary school.
Dr. Anthony Ricciardi, Associate Professor at the Redpath Museum, and his students are studying invasive species in the St. Lawrence. Learn how zebra and quagga mussels, bloody red mysid shrimp, and the round goby are changing our local river ecosystem in these videos from the Montreal Gazette and the American Museum of Natural History:
---
Seahorses
Seahorses capture the imagination of young and old alike. Learn all about these amazing fish in this presentation for pre-school and elementary students.
---
Vertebrate evolution
Explore the evolution of fish, amphibians, reptiles, birds, and mammals in this presentation for students in secondary school.
---
​It's Greek to me!
From amphi- to zyg-, this booklet explains many of the Greek and Latin words that make up scientific names and terms. Taken from the McGill Herpetology 327 course pack and used with permision from the author, this is for Science teachers and students in secondary and post-secondary schools.
Feedback
If you use the resources here, please fill out our feedback form. We appreciate your comments!
Acknowledgement
The Redpath Museum's teaching resources are made possible by funding from the Natural Sciences and Engineering Research Council of Canada's PromoScience program.