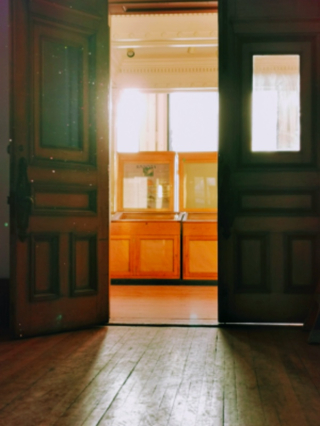 The Museum's rich exhibits, special projects and temporary exhibits are front and center on this page. Dive in and enjoy!
Floors
Each floor's exhibits are presented to give you a taste of what to find. The information found in these tabs will help you guide content if you are coming with a group (if that's the case, make sure to make your group's reservation ahead!)
Temporary exhibits
In here, learn more about the temporary exhibits presented, but also this is the place to learn more on our new projects and improvements made in the galleries or around the museum. 
Behind the scenes
Dive into the museum's amazing exhibits a bit deeper! Know more on the collectors whom have donated precious specimens or artifacts, how we created or installed exhibits and learn more on some of our exhibits. 
Four Pillars of the Redpath Museum: Auditorium Exhibit
Designed and installed by Lauren McAusland, a McGill Undergraduate student, with the assistance of Museum Curators Anthony Howell and Annie Lussier, and Public Outreach Administrator Ingrid Birker, this exhibit will guide you through the Museum's Biodiversity, Mineralogy, Palaeontology and World Cultures collections. Have your phone in hand when you visit on location to connect to the QR codes around the displays.
To know more on our curators and collections, head to our Collections page!.