2021 Recipients

Justine Albert, MSc candidate (supervised by Dr. Carmen Loiselle) for the project entitled, Palliative and end-of-life experiences among English-speaking informal caregivers in Québec.
Justine Albert's research will focus on understanding the experiences of primary caregivers of patients who died via Medical Assistance in Dying (MAiD) as compared to those who were given palliative sedation at end-of-life.

Nicole Andersen, MA candidate (co-supervised by Dr. Robert Turcotte and Dr. Annett Körner) for the project entitled, Evaluating the Greatest Impacts on Health-Related Quality of Life in Soft-tissue Sarcoma Patients.
Nicole Andersen's research will focus on how pathophysiology, symptoms (physical and emotional), functional status and health perceptions predict health-related quality of life (HRQOL) in soft-tissue sarcoma patients.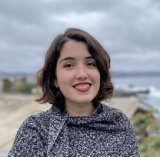 Maria Doris Duran Napolitano, PhD candidate (co-supervised by Dr. Belinda Nicolau and Dr. Jay Kaufman) for the project entitled, Impact of diagnosis-to-treatment intervals on head and neck cancer patients.
Maria Doris Duran Napolitano's research will focus on the impact of treatment delays on patient outcomes. The results of her research could then be used to develop improvement strategies to reduce time to treatment. 

Renata Iskander, PhD candidate (supervised by Dr. Jonathan Kimmelman) for the project entitled, Patient Burden in Drug Development: An Empirical and Normative Investigation.
Renata Iskander's research will focus on the extent to which clinical trials align with the goals of patients who enroll in them, with a particular focus on cancer patients.
---
2019 Recipients
MSc in Experimental Surgery with a concentration in Surgical Innovation
Protective potential of prehabilitation; enhancing patient physiological capacity and functional status in esophageal cancer care
Kenneth Drummond's research will attempt to improve gastroesophageal patient outcomes to neoadjuvant chemotherapy and surgery, by using the narrow pre-operative window to optimize patient health through a multi-modal prehabilitation program. The prehabilitation program includes structured exercise regimen, nutritional counselling and anxiety reduction strategies, all carried out by a multi-disciplinary team of experts. 
MSc Experimental Medicine (Thesis)
Clinical predictors of lung cancer outcomes using novel data sets, not traditionally used in prognostication of lung cancer outcomes
Ankita Ghatak's interests lie in two broad areas - using new methods of big data analysis, and learning the principles of the application of artificial intelligence-based research tools and methodology - and its application to health services research in lung cancer. Her research project will focus on integrating assorted clinical data-sets, such as imaging data using computer-aided detection of CT images (radiomics) and non-imaging based clinical data from the novel MUHC clinical data warehouse, to improve prediction of outcomes such as morbidity, mortality and survival for lung cancer patients. 
MSc in Counselling Psychology (Project)
Investigating current evidence-based practices (EBP) in psycho-oncology programs (POP) in hospitals across Canada
Sarah Mackay will seek to provide a more comprehensive understanding of mechanisms facilitating best cancer care, current policies and standards of care, resources which assist practitioners in clinical-decision making, and tools to monitor of the quality of care provided across the cancer trajectory. Her proposed project is to examine the perspective of directors of psychosocial oncology programs on evidence-based practice (EBP) performed by professionals providing psychosocial care to adults diagnosed with cancer and their families. 
---
2017  Recipients
PhD in Epidemiology
Siyana Kurteva's work will use electronic health data to investigate risk factors for chronic opiate use in cancer patients after discharge. Her goal is to support the development of prevention strategies to minimize long-term opioid dependency and reduce the risk of opioid-related morbidity among the vulnerable population of hospitalized cancer, medical and surgical patients. 
MSc in Counseling Psychology
Ariane Santerre-Theil's masters research will focus on patient-caregiver dynamics in cancer patients, by exploring cancer-related decision-making of individuals with cancer in their relation with an informal caregiver who is a health professional. 
---
2014 Recipient
MSc in Nutrition
Clinical nutritionist Jonathan di Tomasso of the MUHC's Cancer Rehabilitation Clinic completed a Master's while collaborating with the McGill Nutrition and Performance Laboratory. Through his degree he participated in the development of a comprehensive profile of nutrition, performance and quality of life characteristics to help screen advanced cancer patients.  This profile will allow teams to determine the type of program that would most benefit patients, whether it is rehabilitation, cachexia or palliative care programs. Ultimately, he will develop tools to evaluate the effectiveness of these various interventions with advanced cancer patients across the network.