Associate Professor
Institute for Health and Social Policy
; and Department of Psychiatry (Douglas Institute), Faculty of Medicine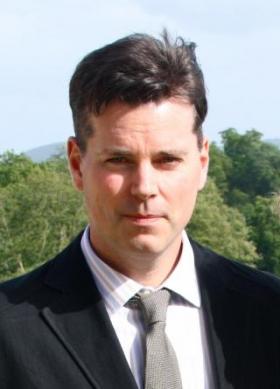 Associate member,
Department of Psychology
Institute for Health and Social Policy
1130 Pine Avenue West, Room 302
Montreal, QC
H3A 1A3
Phone: 514.398.1739
Email: frank.elgar [at] mcgill.ca
---
Dr. Elgar uses methods from experimental psychology and social epidemiology to investigate behavioural and economic determinants of health, focusing primarily on income inequality, social capital and child health.
Research
1. Health
Social and structural determinants of adolescent health and wellbeing
Effects of early-life poverty and income inequality on adolescent development
Impacts of food insecurity on mental and physical health
2. Advocacy
Research grounded by child rights and distributive justice principles
Mobilising evidence to policy through advocacy groups, industry, and the media
3. Methods
Developing new measures of deprivation and inequality for youth
Utilising methods from social epidemiology, economics, and child psychology
Education
PhD in Psychology (2003): Dalhousie University
Recent Publications:
Elgar, F. J., Donnelly, P., Gariepy, G., Riehm, K., & Pickett, W. (in press). Bans against corporal punishment and physical fighting in adolescents in 88 countries and regions. BMJ Open. doi:10.1136/bmjopen-2018-021616
de Looze, M. E., Elgar, F. J., Kolip, P, & Currie, C. (in press). Gender inequality and adolescent gender differences in physical fighting, physical activity, and injury across 36 countries. Journal of Adolescent Health.
Sentenac, M., Lach, L. M., Gariepy, G., & Elgar, F. J. (in press). Education disparities in youth with neurodisabilities in Canada. Developmental Medicine and Child Neurology.
Su, Q., Chen, Z., Li, R., Elgar, F. J., Liu, Z., & Lian, Q. (in press). Association between early menarche and school bullying. Journal of Adolescent Health. doi:10.1016/j.jadohealth.2018.02.008
Reihm, K. E., Latimer, E., Quesnel-Vallée, A., Stevens, G. W. J. M., Gariépy, G., & Elgar, F. J. (in press). Does the density of the health workforce predict adolescent health? A crosssectional, multilevel study of 38 countries. Journal of Public Health. doi:10.1093/pubmed/fdy096