News
Welcome Dr. Hugh McMillan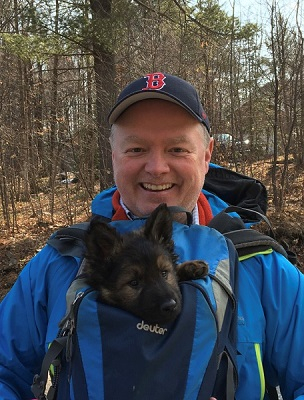 The Department of Pediatrics would like to introduce our newest member, Dr. Hugh McMillan, appointed Associate Professor in the Division of Pediatric Neurology, starting August 1, 2021.
I am thrilled to become the newest member of the pediatric neurology team and to join the Department of Pediatrics at the McGill University Health Centre! I worked at the Children's Hospital of Eastern Ontario in Ottawa as a pediatric neurologist and neuromuscular specialist from 2010-2021. Prior to that, I completed a neuromuscular fellowship at Boston Children's Hospital, a neurophysiology fellowship at Lahey Clinic, a pediatric neurology residency at CHEO and a pediatric residency at McMaster University Medical Centre. I have a passion for medical education and was the program director of the Pediatric Neurology Residency Training Program at the University of Ottawa from 2013-2019. I look forward to collaborating with so many highly accomplished researchers at Montreal Children's Hospital to make emerging treatments, including gene replacement therapies, available to children with neuromuscular and neurological diseases. In addition to my own clinical research, I was site investigator for three NIH-funded clinical trials and ten industry-sponsored clinical trials including the SPR1NT study that involved treating newborn infants with spinal muscular atrophy with a gene replacement therapy prior to the clinical onset of disease symptoms.

When not working, I love to disconnect on multi-day hikes in Canada and abroad. Some of my favorites include the Yukon's Tombstone Territorial Park and the Chilkoot Trail, Vancouver Island's West Coast Trail as well as many hikes in New Hampshire's White Mountain range. I am looking forward to additional hikes in the Saguenay Fjords and the Gaspé Peninsula in the near future. My partner and I have a 17 year old son who will be starting post-secondary school in Montréal this fall. Our family also includes two dogs who are strong advocates for early morning walks, even in the coldest of winter days.