The research stream on Preventing Homelessness and Intimate Partner Violence engages with gender rights and the prevention of homelessness in the context of intimate partner violence (IPV). The research stream centres on law reform opportunities in Quebec for women experiencing intimate partner violence. The project aims to identify potential areas of policy reform, working collaboratively with lawyers, social workers and public health experts. The focus is on ideas that will support the right to adequate housing for women and girls in Quebec who may experience, are at risk of experiencing, or have experienced intimate partner violence. Using a human rights-based approach, it uses law not only as a policy outcome but also as a policy driver for proposed reforms.
The research stream is part of the Homelessness Prevention Policy Collaborative being led by the McGill Institute for Health and Social Policy and the Old Brewery Mission which are leading a cross-sectoral policy collaborative focused on homelessness prevention. The collaborative, composed of members from academic, government, and civil society institutions, will consider options and develop evidence-based recommendations for tangibly advancing policy reform in support of homelessness prevention.
Funding comes from project-based grants, including the Social Sciences and Humanities Research Council (SSHRC) and from resources provided in-kind from participating organizations.
---
2022 Law Reform Opportunities in Quebec for Women Experiencing Intimate Partner Violence Report
Based on consultations with the community, and over a year of research, the recommendations focus on two areas: the right of victims of IPV and their families to live in safety, free from violence, and the right to adequate housing.
November 2022 Report | English
2022 novembre document d'orientation | Français
---
Resources:
Shield of Athena Family Services
---
Co-Chairs:
Pearl Eliadis, B.Sc., B.C.L., LL.B., B.C.L. (Oxon.) (she/her)
Pearl Eliadis is an Associate Professor (Professional) with the Max Bell School of Public Policy, a practicing lawyer in Quebec, and a lecturer at McGill's Faculty of Law. Pearl has successfully led complex, global projects for the UN and other multilateral organizations on national human rights institutions, women's rights and law reform. With more than twenty-five years' experience in human rights law and public policy, she has worked extensively with equality-seeking groups and on strategies to combat violence against women, including with community organizations in Montreal and internationally. Relevant policy-oriented and practitioner-focused publications include the Handbook Equality for Women (Equitas, 2008), the OSCE's Handbook for National Human Rights Institutions on Women's Rights and Gender Equality (Office for Democratic Institutions and Human Rights 2012) and the UN Women 2018. Practitioner's Toolkit on Women's Access to Justice (UN Women, 2018).
Between 1995-2001, Pearl served as Director of Policy and Education at the Ontario Human Rights Commission where she led innovative policy work on gender equality, including on female genital cutting, gender equality at work, and women's right to breastfeed. After that, she worked with the UN in Rwanda to support the establishment and strengthening of national institutions after the genocide, including programming to support women survivors of rape as a war crime. Back in Canada, Pearl has been a long-time supporter of women's rights and is deeply engaged with civil society organizations. She was past President of the Shield of Athena Family Services which provides multicultural and multilingual shelter and services to women and children who are victims of violence, and supports the pro bono legal team at Medecins du monde in Montreal.
Melpa Kamateros, Executive Director, Shield of Athena Family Services
Melpa Kamateros is a graduate of Concordia University in Montreal, holds a bachelor's degree in political science, and a graduate degree in community politics and law.
She is one of the founding members of the "Shield of Athena Family Services", (1991) and its shelter Athena's House (2003) and is currently involved in the creation of a second stage resource for women and children in Laval (2022). She has developed numerous public awareness campaigns with media on family violence and participated in international and national conferences, workshops and presentations related to community outreach, access to services, police procedures and resources for victims of violence. Recent presentations include those made at the 62nd Session of the United Nations Commission on the Status of Women in March 2018, at the Shelters of the Future Conference in Ottawa in June 2018, and at IVAT, International Conference on Domestic Violence , in San Diego, USA in September 2018. She served as a municipal councillor in the Town of Mount Royal between 2005 and 2013.
Team members: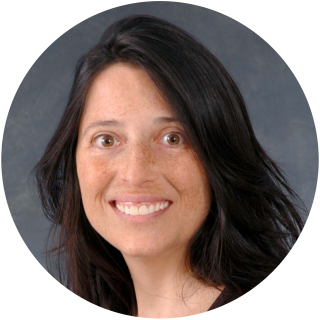 Anne Andermann, MD, MPhil, DPhil, CCFP, FRCPC (she/her) former co-chair
Dr. Anne Andermann is a family doctor, public health physician, and Associate Professor in the faculty of Medicine at McGill University where she leads the Social Accountability, Population Health and Health Advocacy theme in the undergraduate medicine curriculum. As Director of Community-Oriented Primary Care at McGill since 2008, she has supervised multiple local research projects that shine a light on the challenge of hidden homelessness in Montreal, and she created a partnership between St Mary's Family Medicine Centre, Multicaf and multiple other local community organizations which led to an innovative community outreach clinic at a local food bank to help connect people to care and a Patient Medical Home. A former Rhodes Scholar, Dr Andermann is currently a member of the National Advisory Council on Poverty, the Canadian Homeless Health Research Network and the Social Accountability Working Group of the College of Family Physicians of Canada. She has published widely on how frontline health workers can better support underserved patients and advocate for structural changes to promote equity.
Lara Khoury, Ad.E., DPhil, BCL, LL.B. (she/her)
Professor Khoury, Ad. E., is an Associate Professor at the Faculty of law, an associate member of McGill's Institute for Health & Social Policy and Biomedical Ethics Unit. She is also an elected titular member of the International Academy of Comparative Law, a member of McGill's Institute of Comparative Law and a Full Member of the Paul-André Crépeau Centre for Private and Comparative Law. She co-convenes, the McGill Research Group on Health and Law. A member of the Bar of Quebec, she specializes in medical law, health law and public health law. Her expertise includes issues related to capacity and consent to health services, the safety and quality of healthcare services, and the role of courts and liability litigation in promoting health and well-being.
Emily Knox
Emily Knox is a graduate of McGill University's Faculty of Law and a housing rights advocate. She is the Project Manager for the Québec Homelessness Prevention Policy Collaborative (Q-HPPC), a cross-sectoral coalition that works to elevate homelessness prevention as a critical policy concern at the provincial level. The Q-HPPC brings together members from academic institutions, community groups, and the public sector to drive policy change through evidence-based advocacy. Emily is committed to advancing social and economic rights in Canada and, during her time in law school, she collaborated with a group of McGill law students to launch a legal information clinic in downtown Montreal to support people experiencing poverty and homelessness in navigating the justice system.
Imani Thomas
Imani joins the Max Bell School with a background in management consulting and public service within the Canadian federal government. Her undergraduate degree in International Economics and Development and her time studying and working in Germany and Switzerland gave her an appreciation for the role of geopolitics in economic development policies. Imani now seeks to understand the intricacies of how those policies are developed and wants to apply principles of user experience design and behavioural economics to the design of policies contributing to economic justice.
While Imani conducts storytelling through decks and dashboards for her clients in the day, she enjoys storytelling through theatre in her spare time.
Fred-William Mireault
Fred-William Mireault grew up in the region of Joliette, Québec and has lived in Montréal for five years. He is passionate about public affairs, music, and sport. Fred has worked for various non-profit organizations and governmental agencies at the municipal and provincial level. He aims to pursue a career in the public administration.
Prior to his bachelor's degree, Fred-William was elected to a two-year, full-time term as an executive officer in the Fédération étudiante collégiale du Québec, representing 78,000 students across the province. He now holds a bachelor's degree in Political Science from the University of Montréal. His interest in public policy led him to sit on the boards of the Conseil supérieur de l'éducation, Force Jeunesse, and others.
---
Past team members:
Reeve Kako, J.D., B.C.L., B.A. (he/him)
Reeve Kako is a recent graduate of McGill University's Faculty of Law. He has experience in public interest law, including a previous internship at Toronto's HIV Legal Network. Most recently, he has assisted in the research and drafting of the Q-HPPC's Gender Working Group's forthcoming report, "Law Reform Opportunities in Quebec for Women Experiencing Intimate Partner Violence".
Following the completion of his upcoming Ontario bar exams, Reeve is looking forward to commencing his articling placement in the area of public and family law.
Kassandra Neranjan, JD/BCL Candidate (she/her)
Kassandra Neranjan is a Gender Justice Researcher and Advocate. She encourages critical discourse and debate with regards to gender norms, law & policy, and academia. As a researcher, she has examined the intersection of gender justice with Rohingya refugee women and girls' rights, ethnic minority women's relationships with policing reform in Myanmar, climate justice and queer resilience, and is presently examining policy proposals for unhoused women survivors of SGBV in Quebec.
As an activist, Kassandra has engaged with her community for countless years speaking with politicians, public figures, the media, and her local community in settings such as the Toronto Women's March, the United Nations General Assembly, and more.
Kassandra is a JD/BCL Candidate at McGill University Faculty of Law and a graduate of the University of Toronto.
News on the Québec Homelessness Prevention Policy Collaborative