The Division provides specialized peri-operative management consisting of pre-operative patient evaluation as well as intra-operative and post-operative patient monitoring and care at all hospital centers.
Each site has a dedicated director:
Royal Victoria Hospital: Dr Thomas Maniatis
Montreal General Hospital : Dr Amal Bessissow
Jewish General Hospital : Dr Beth Cummings
Lachine Hospital : Dr John Angelopoulos
St. Mary's Hospital Centre : Dr Jeffrey Segal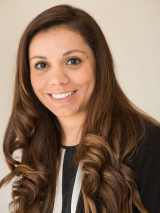 The assessment of patients' pre-operative risks and optimization of overall health status is an important focus of the Division's outpatient and inpatient activities. Moreover, at the MUHC, under the leadership of Dr Amal Bessissow, a research program dedicated to optimizing patient outcomes and expanding knowledge in the field of peri-operative medicine is rapidly growing. Through her collaborative work with the Departments of Surgery and Anesthesia, Dr Bessissow and her colleagues have successfully implemented standardized testing pathways in our pre-operative clinics and are developing systems to identify high risk pre-surgical patients requiring dedicated post-operative follow-up. Finally, the Division provides dedicated clinical rotations in peri-operative medicine (in and out-patient) for GIM residents in the five McGill University GIM hospital sites.