Discussing a student's reasons for pursuing a graduate degree can help set meaningful goals
The motivation to do a graduate degree often includes both personal and professional goals. While the outcomes of the degree are not entirely controllable, a graduate degree will lead to qualifications for further study or employment. Discussions between student and supervisor about the student's motivations can help shape the training environment.

Share your long-term goals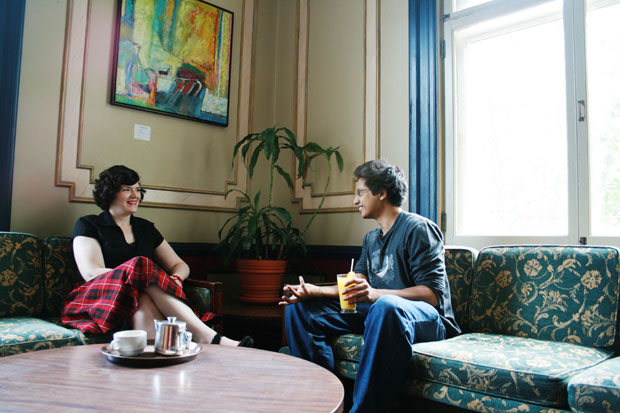 Students often look to their supervisors as mentors and role models in teaching and research. Talking with each other about motivations and goals can help both parties to understand and appreciate why they do what they do.
Through these discussions, you can each clarify expectations on topics such as the skills supervisees hope to develop, and the training and types of support required.
As a supervisee, the purpose of your degree might be: 
to get a particular job, whether academic or not (see the Careers page for more information);

to master the skills and knowledge in a particular field; or

to pursue a change of career or a pause in employment.

Those in research-based programs, like a PhD, may also consider purposes such as:
advancing scholarship with contributions that are judged significant by the academic community;

preparing future researchers whose publications, teaching, and methodologies can benefit them individually and in academic, industrial, governmental, or other contexts; and

creating and applying knowledge for the sake of the public good and other societal concerns (such as the natural environment, judicial justice, health care etc.).
Unclear on what the purpose of your graduate degree might be? 
It is common to lose touch with the initial reasons you decided to pursue a graduate degree. This is especially common in programs that span multiple years, like a PhD. As time passes, your goals and motivations will often change.  
You can reconnect with what motivates you, identify skills you wish to develop, and set long term goals by exploring an Individual Development Plan (IDP). 
 
What are the outcomes of pursuing a grad degree?
The Master's degree is often a step toward a qualification, employment, or further research in a PhD program. Doctoral degrees also serve as a step towards employment and/or further research, and prepare independent researchers to make an original contribution to knowledge. For supervisors and supervisees, it is important to consider whether the desired outcome is to produce something (i.e., a thesis) or to produce someone (i.e., a person defined in part by having acquired the skills to complete the degree). Is the purpose of graduate education to produce research, or is it to produce qualified researchers?  
Focus on the product or focus on the person?
Is the primary purpose of a PhD to make an original contribution to knowledge (i.e., focus on the product)? Or, is the primary purpose to prepare independent researchers (i.e., focus on the person)?
 
The TRaCE McGill project interviewed PhD graduates about their experiences in graduate school. One PhD graduate shared this advice on how much weight to place on producing the thesis: 
One of the most important things is that the thesis doesn't have to be the be all end all of everything you do. It is going to be imperfect, and that's okay. Your research project is just that. It's a project, right? I'm not suggesting that you shouldn't work hard or try your best, but I've seen far too many people try to make it perfect, because they think that will get them the job. And to me, it's a side project. Learn how to do it, but also have fun with it, because if you don't enjoy it while you're in grad school, there's no way you're going to enjoy it afterwards.
Another PhD Graduate shared this advice on choosing a thesis topic strategically so that the investment of time and energy feels meaningful:
Try to balance knowing who you are and being strategic with how you're spending your time. The work gets really hard if you're trying to do something that you're not interested in. On the other hand, if you don't have some awareness of what is required or needed in your field that can cause anxiety and make it more difficult to find a job after you're done. Find that balance by pursuing a project that you care about and that you can undertake in a way that is positive for you as a whole. Frame it in a strategic way so that people in your wider field can easily recognize its merits.
Graduate students develop transferable skills 
See the TRaCE McGill project and the Career planning page of this website for more information on career paths after graduate school.
Many academics still place an emphasis on the doctorate as preparation for academia, however it is important for supervisors to ensure training prepares students for non-academic and non-research careers given the great proportion of graduates who go on to make important contributions outside academia.